Casale Marittimo
ONE OF ITALY'S MOST BEAUTiFUL VILLAGES ALONG THE ETRUSCAN COAST WINE ROAD
Read the story of Casale Marittimo on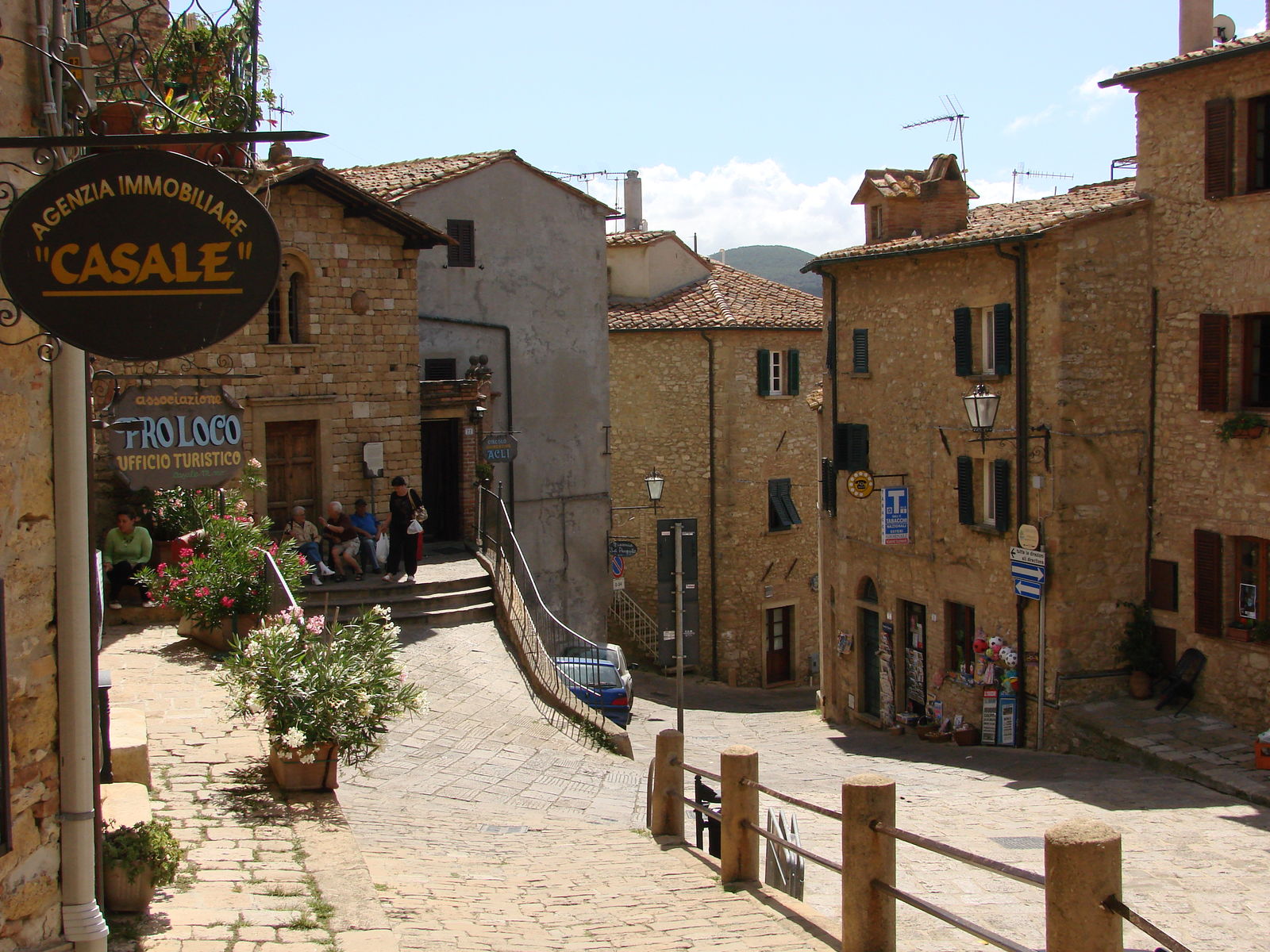 Casale Marittimo
Houses along a slope
Water and wind have made the fortune of this village that writers and travellers loveRead the story
Casale Marittimo is sheltered on a hill that dominates the valley of the River Cecina. The sea is scarcely 12km away and from the coast you can see the Tuscan Archipelago islands. In the surrounding area, a fertile and cultivated countryside stretches between the village and the sea, producing grain, oil, honey and its distinguished wine - the DOC of Montescudaio. The Etruscan Coast Wine Road passes through the area of Casale Marittimo, a fascinating route that brings together a land characterised by Etruscan-Roman remains and medieval villages, wooded hills and sceneries where the green vegetation is combined with the blue sea, along with the offer of typical and tasty dishes.
This medieval village (among the most beautiful in Italy and awarded an Orange Flag by the Touring Club Italiano) was founded around the year 1000 and signs of its evolution have left their mark on the walls of the historic centre, whose stone and terracotta buildings have remained almost intact. Lovers of architecture will enjoy identifying the ruins of the ancient castle, now engulfed by the urban fabric, as well as the semicircle ring structure of the previous town walls. Among its buildings worthy of mention are the Palazzo Rocca, the Church of Sant'Andrea (built on the ruins of an ancient parish church), and the 18th-century Santa Maria delle Grazie. Not far from the village, recent archaeological excavations have brought to light the ruins of an Etruscan village from the 7th century BC. They also unearthed the necropolis of Casa Nocera, an important burial complex of the Etruscan Warrior Princes, in which the highly interesting Warrior Princes of Casale Marittimo were rediscovered, two statues which, on all accounts, are the most ancient in the history of European art.
The nature of the land makes it an ideal destination for lovers of slow-paced holidays, where visitors can even stay in an agritourism a few kilometres away from the sea, with a perfect landscape that can be discovered by foot, on horseback or by bike. Casale Marittimo further boasts a packed calendar of events from spring to autumn, allowing you the freedom to select the best time to visit and take advantage of the numerous festivals and celebrations. Among the various gastronomic events, take note of the traditional snail fair in July and the wild boar festival in August.
&
TOP ATTRACTIONS IN Casale Marittimo
Social & Web
Find out what they say about us, and tell us about your Tuscany!
🚴‍♀️ An outdoor holiday in the Etruscan Coast .... is an unforgettable experience ☀️ ! Thanks to Visit Tuscany for this beautiful video! #CostaDegliEtruschi #EtruscanCoast #VisitTuscany

Pubblicato da Costa degli Etruschi Toscana su Lunedì 17 giugno 2019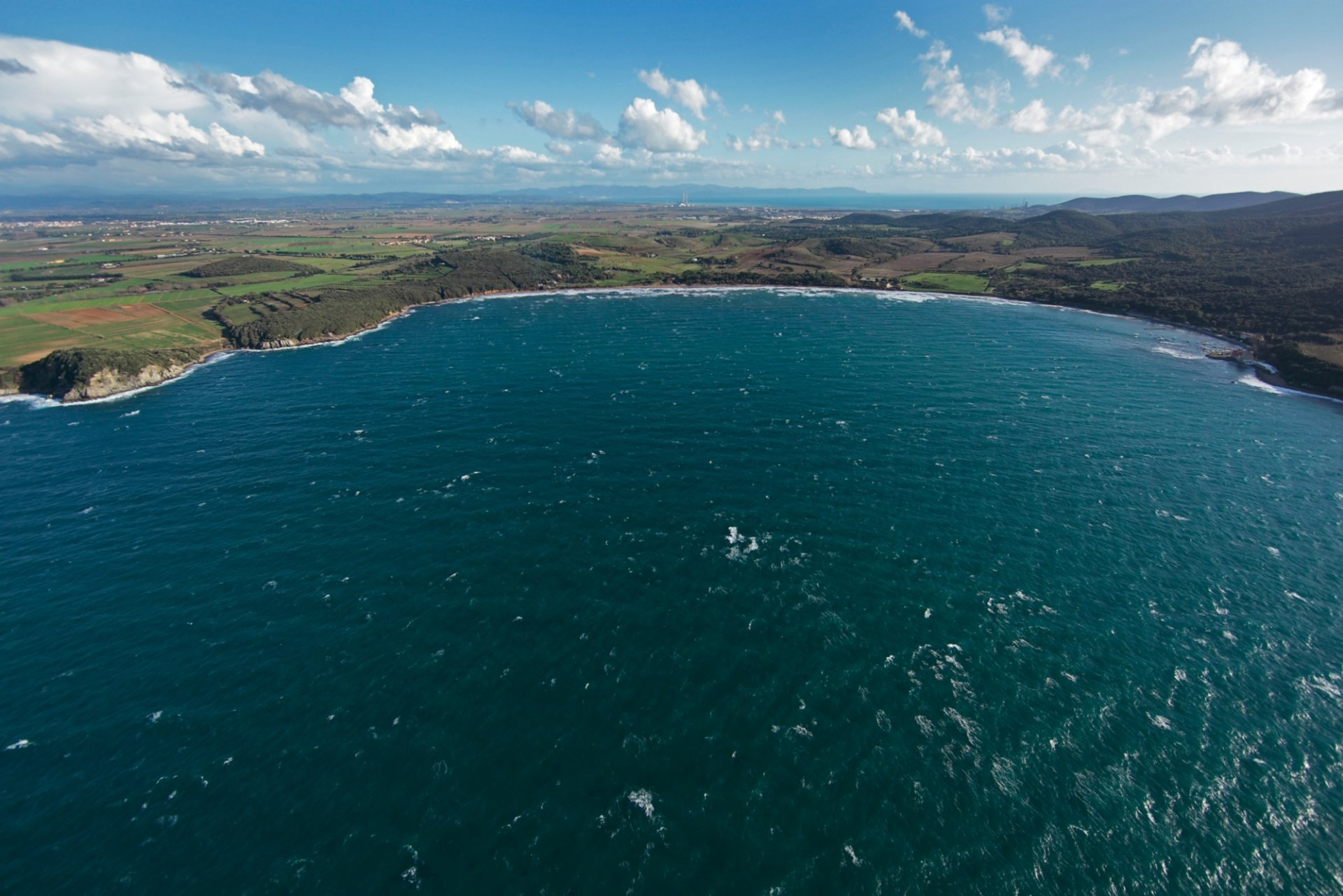 A treasure waiting to be discovered, from sports and nature to history and the area's best wines
The Etruscan Coast is a sweep of coastline characterized by lush nature and the strength of its colours, the beautiful, diverse beaches and the traces of a history that stretches back millennia. ...
Morekeyboard_backspace