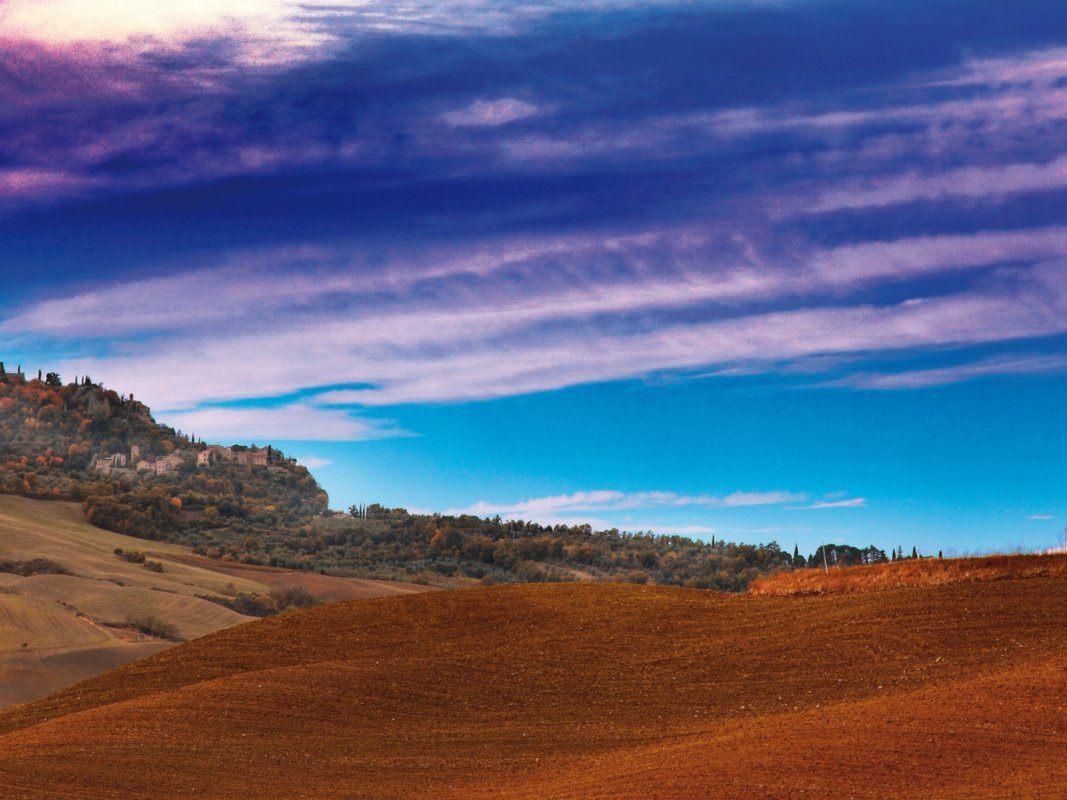 Castiglione d'Orcia
A TIMELESS SMALL VILLAGE NESTLED IN THE COUNTRYSIDE
Read the story of Castiglione d'Orcia on

Castiglione d'Orcia
A walk back in myth, legend and history
Noble families in and around Castiglione d'OrciaRead the story
Castiglione d'Orcia is a village nestled in the spectacular countryside of the Val d'Orcia, a region marked by the typical geological white, lunar "crete," or "clays," formed through ages of transformation. These lands are known for their clayish hills, where the slopes form sinuous bends with rounded corners, and in steeper areas, the "biancane," barren semi-spherical (or cone-shaped) domes.
Like the rest of the area, Castiglione is not only worth visiting for its rolling hills; it's also bursting with artistic works from the entire region. Check out the old Church of Santa Maria Maddalena, a Romanesque wonder made of stone, or the Church of Santi Stefano e Degna, the most important church in town. The chapel here used to contain three chief works of Sienese painting: Lorenzo di Pietro's Madonna and Child Enthroned with Saints, Pietro Lorenzetti's Madonna and Child and a Madonna and Child attributed to Simone Martini, now relocated to the Sacred Art Museum in Montalcino.
The heart of Castiglione, Piazza il Vecchietta, named after the Castiglione-born artist, is home to the splendid Palazzo del Comune and an array of medieval buildings. Don't miss the Rocca di Tentennano, a 13th-century fortress that emerges from a calciferous ridge in the heart of the Val d'Orcia. Built by the Counts of Tentenanno, it was passed to the Salimbeni family in the 13th and 14th centuries. The impressive fortress once housed a renowned guest, Saint Catherine of Siena, and played a key role in controlling the old Sienese territory.
Not far from the old town you'll find the hot springs of San Filippo. These remarkable thermal baths are known for their white calcium deposits that carve evocative bends into the winding green countryside.
&
TOP ATTRACTIONS IN Castiglione d'Orcia
Social & Web
Find out what they say about us, and tell us about your Tuscany!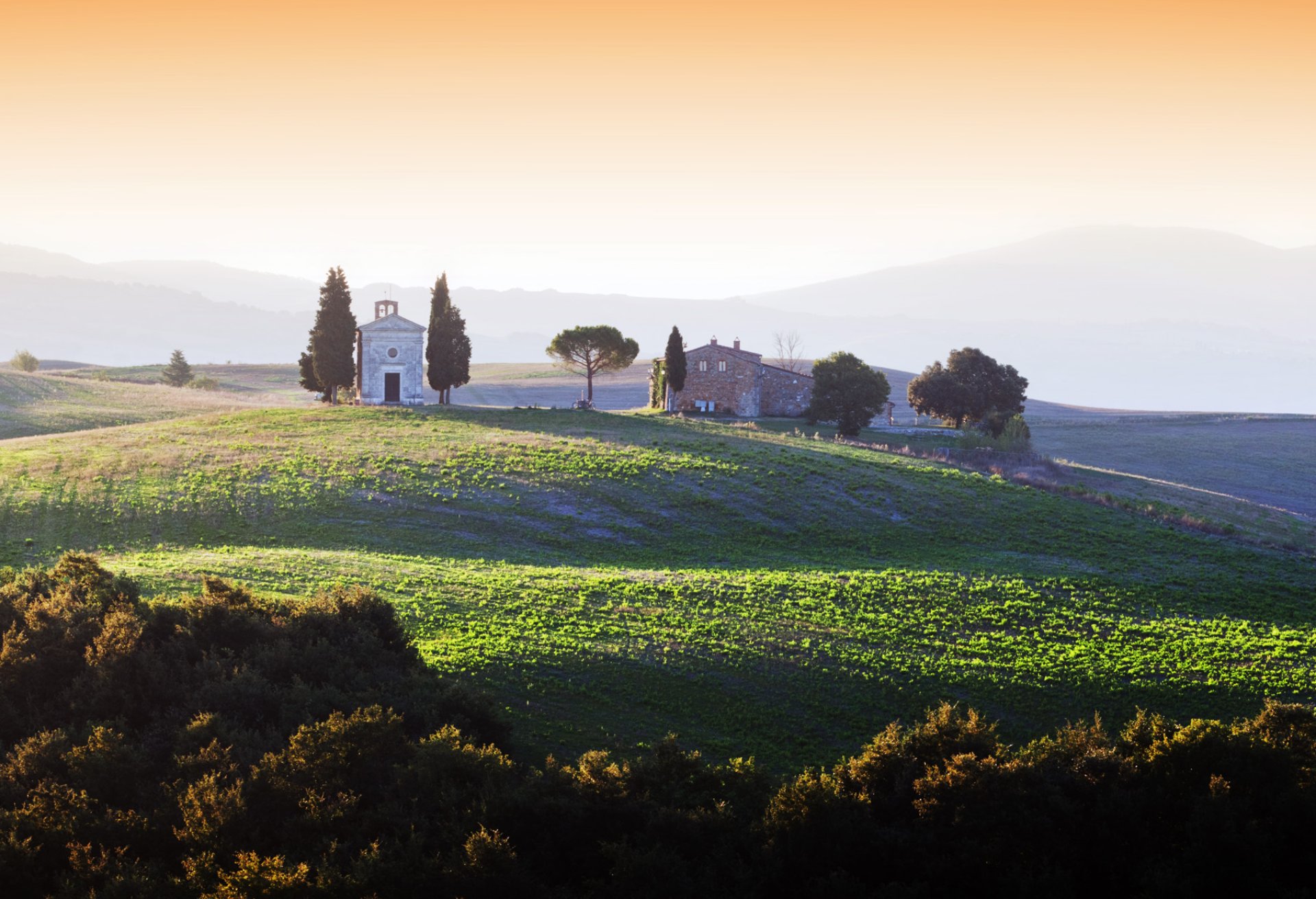 Exploring spectacular scenery dotted with fortresses, villages and vineyards
In the area near Siena the landscape is so pure, characteristic and imprinted on our minds as the quintessential image of Tuscany that it's part of UNESCO World Heritage site list. ...
Morekeyboard_backspace