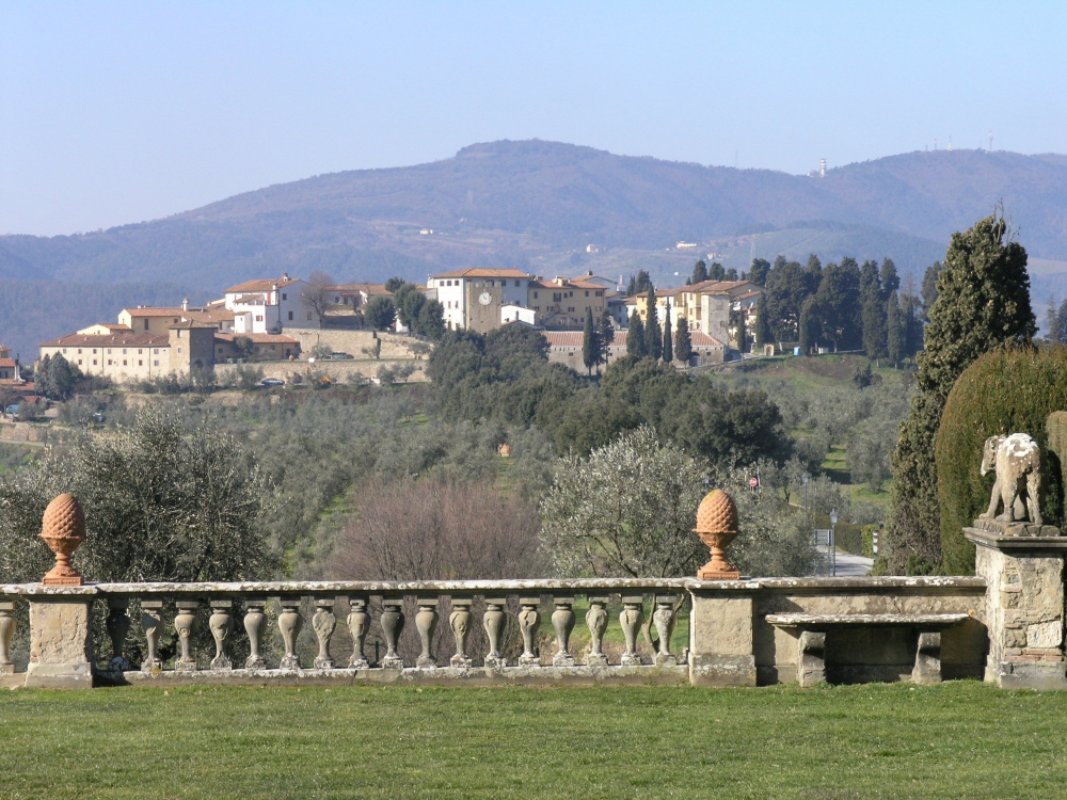 account_balanceMuseums
The Archaeological Museum in Artimino
The fascinating history of our territory in the Etruscan period – numerous artefacts to see and learn about
Currently situated in the basement area of the Medicean villa, the museum was founded in 1983 in order to house the numerous archaeological findings of the territory of Carmignano, relating prevalently to the occupation of the area in the Etruscan period. These findings emerged in the research which has been carried out by the 'Soprintendenza Archeologica della Toscana' over the last thirty years.

Visitors to the museum can see a wealth of examples of the materials thrown up by excavation in the area facing north, part of the Etruscan settlement of Artimino, covering a period from VII century BC to the early Roman Empire age, and some extraordinary pieces found in the Etruscan necropoleis of Artimino, Prato Rosello and Comeana, the tumulus of Montefortini and the tomb of Boschetti. Here were found the famous handmade traceried earthenware censer, composed of five elements realised singly and fitted together, of extraordinary manufacture, and the splendid set of funerary objects of Grumaggio, including a large Etruscan bowl and banquet service in bronze, all in excellent condition. Along the walls there are exhibited ancient stelae, cippi and Hellenistic cinerary urns. The second section of the museum is dedicated to the display of the set of ceramics from Bacchereto found in 1974.

The Archaeological Museum of Artimino proposes a series of didactic activities every year specifically designed for schoolchildren and families, with a view to bringing the ancient Etruscan world closer. The aim is to divulge the history of our territory in the Etruscan period and encourage visitors' interest and stimulate learning by means of interactive instruments such as the Laboratories, games and guided tours, as well as through direct observation of the exhibits themselves.
Carmignano
Nestled in the Montalbano hills
The City of Carmignano, with its 40 square kilometres of territory, begins at the confluence of Arno and Ombrone Pistoiese rivers, extends on the hills of the north slope of Montalbano. Today it is one of the most famous areas in Tuscany where we find the production of D.O.C.G. wine and olive oil. ...
Morekeyboard_backspace
You might also be interested in