Archaeological sites
Stone settlement of San Rocco
A route through Etruscan history and a view of the town of Sorano
The rocky settlement of San Rocco sits in the middle of the green countryside on the enormous, panoramic terrace that dominates the medieval town of Sorano and the valley of the river Lente. It is an area that from an archaeological perspective remains almost entirely unexplored.
Along the edges of the terrace there are numerous chambers dug into the rock: some, particularly those to the south-west, were used as burial places during the Etruscan period; others date back to the Middle Ages, and had an almost entirely domestic function.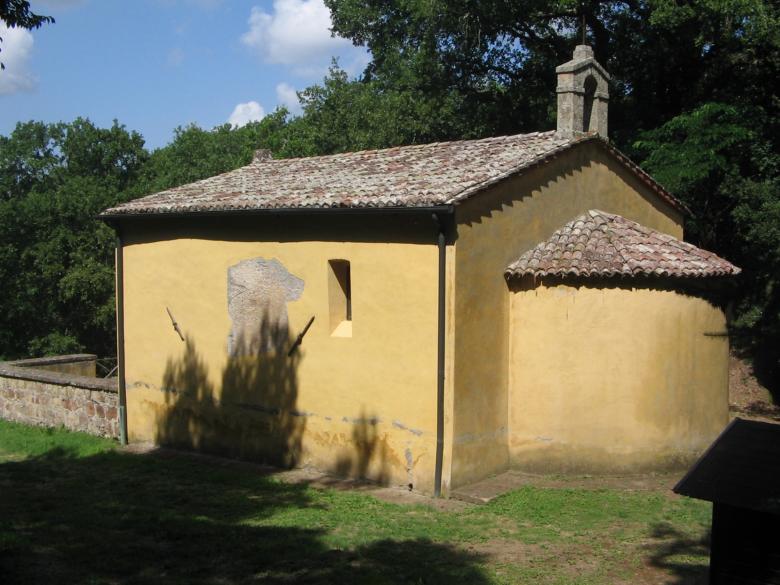 At the entrance to the settlement we find the church dedicated to Saint Roch, which inside houses an altar with frescoes from the end of the 17th century, representing the Madonna and Child.
From the high point of the terrace you can admire the medieval town of Sorano, the enormous spurs of volcanic rock that encircle it and the deep valleys that follow the River Lente. The landscape is truly enchanting. Particularly fascinating are the niches that originally housed sacred images (the so-called 'devil-scarers'), which had the purpose of protecting travellers on the road.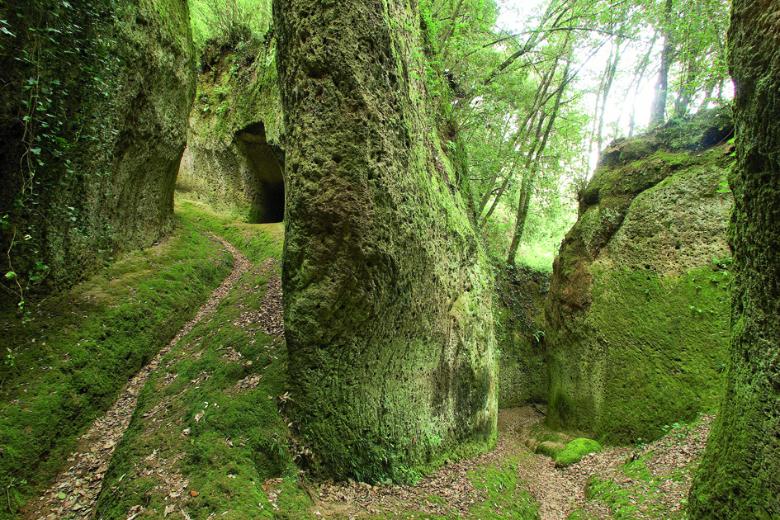 Thanks to a path, we arrive at the Via Cava di San Rocco. Probably Etruscan in origin, this road, dug out of the volcanic spur, offers some jaw-dropping sights. The walls of the cave, made by human hands and atmospheric agents, are covered with mosses and lichens.
Sorano
A living time capsule of the best of Etruscan civilization
Sorano, a town that flourished in the most prosperous period of the Etruscan age, is a living summary of the good things about ancient Etruscan civilization. Founded on a fortress that the centuries have worn down into more of a natural cliff, and refined by Renaissance architecture, the town is surrounded by imposing walls that made it one of the most secure defensive layers of the Countship ...
Morekeyboard_backspace
You might also be interested in