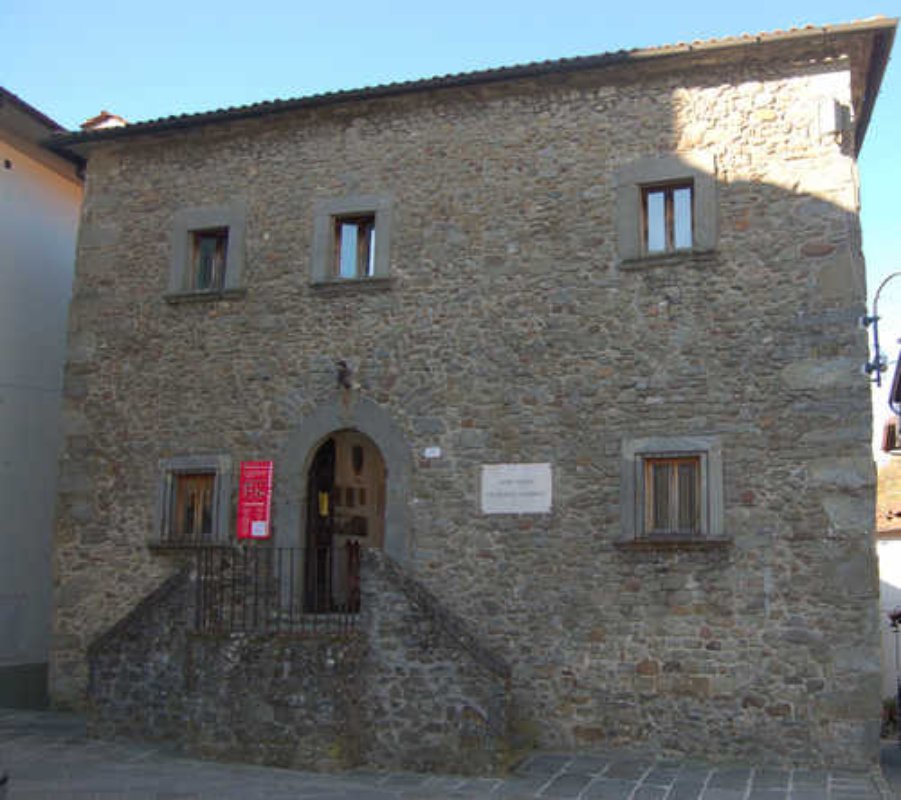 account_balanceMuseums
Francesco Ferrucci Museum
Exhibiting the Ferrucci memorabilia collected on the battlefield
The National Committee for Honouring
Francesco Ferrucci
was established in Florence in 1929 on the 400th anniversary of Ferrucci's death (1530-1930). On this occasion, the committee purchased and restored the ex-Battistini home in Gavinana's main square and donated it to the Municipality of
San Marcello Pistoiese
. According to popular tradition, it was on the threshold of this very house that Ferrucci was assassinated. A museum and library dedicated to Ferrucci was established and inaugurated there on August 31, 1931. The museum is divided into four sections. Its 'Sala d'Armi' hosts weapons collected on the battlefield during
Battle of Gavinana
, in addition to other weapons linked to historical figures living during that time.
One can also find a noteworthy collection of
Tuscan silver coins
from the XVIII century, which were found in the Gavinana territory. This room is dedicated to the
Chelucci-Palmerini family
, who donated several interesting artifacts to the museum. The 'Sala Massimo d'Azeglio e della battaglia' is dedicated to politician, writer, patriot and artist
Massimo D'Azeglio
who repeatedly sojourned in Gavinana and the surrounding area, where he found inspiration for some of his paintings, which can also be found here. He wrote part of his autobiography in this region as well as part of his novel Niccolò de' Lapi. In this room, visitors will also see a large model of the
Pistoiese mountains
featuring the route followed by Ferrucci's troops as they made their way from Pisa to Gavinana.
The
'Sala Francesco Ferrucci'
is dedicated to Gavinana's hero, and it hosts iconography linked to Ferrucci, including engravings, family mementoes and photographs. Once can also find the noteworthy collection of books that makes up the Ferrucciana Library, which spotlights historical events of his time. In this room, you will find commemorative memorabilia linked to the young Filiberto di Chalon, Prince d'Orange, who fell in the Battle of Gavinana. The 'Sala dell'Assedio e delle bandiere' is dedicated to the
Siege of Florence
(October 12, 1529 to August 15, 1530) which proved one of the conflict's most significant episodes. Here, you can find traditional Florentine historical soccer costumes and myriad flags. The origins of Florentine soccer is deeply tied to this Siege, due to the famous match in which the Florentines played under their enemies' watchful eyes, as the city succumbed to the fire provoked by its aggressors and citizens fought against hunger and disease.
Info: comune-sanmarcellopistoiese.info
San Marcello Pistoiese
Discover small villages and leafy trails in the heart of the Pistoia mountains
The area of San Marcello Pistoiese, in addition to the town itself, comprises a series of hamlets which make up part of the municipality of San Marcello Piteglio and together they form the inviting and attracting zone of the Pistoia Mountains, best during the summer months due to its fresh and dry climate. ...
Morekeyboard_backspace
You might also be interested in