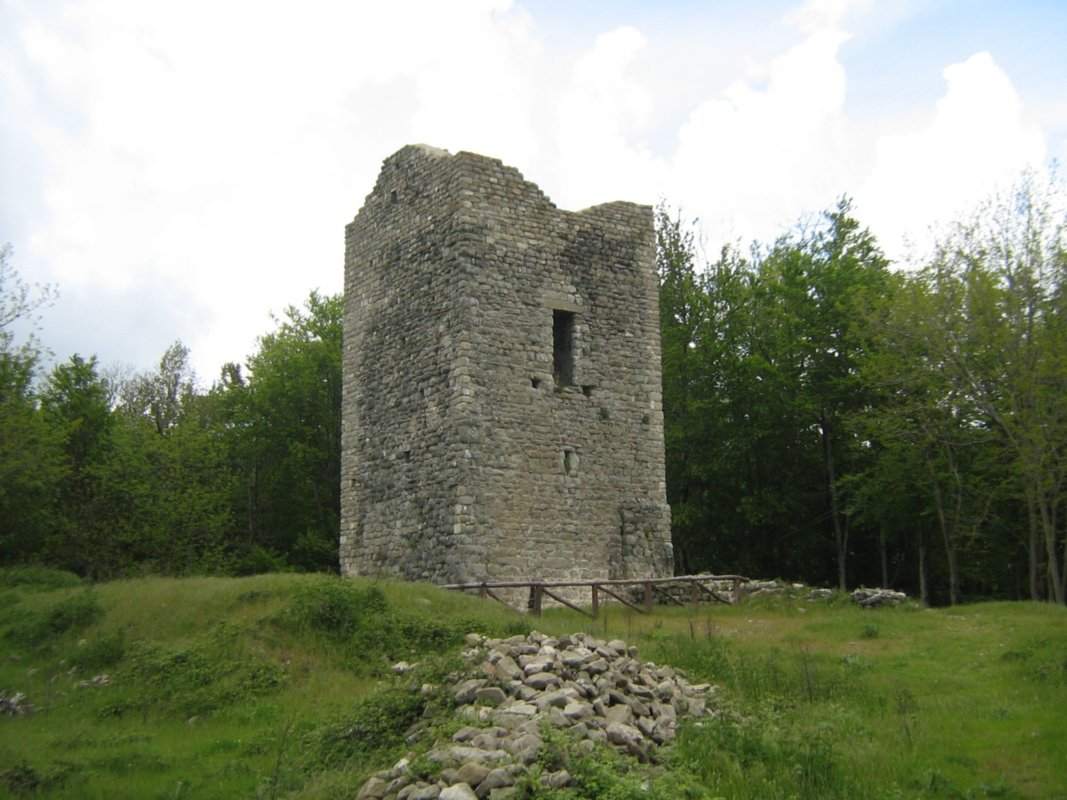 location_cityHistorical Buildings
The Towers of Popiglio
Two imposing towers rise from the Abetone summit
Defending the Pistoia mountain valley, the towers of Popiglio are the last remnants of an old fortress reputed to have been built on top of a 2nd century BCE Roman fort.
Rising up to an altitude of 800 metres, the Securana fort once stood in the San Marcello Piteglio region overlooking the Popiglio mountain range and defending the Lucca border. All that exists of the structure today are two square-based towers, accessible on foot up the mountain, situated within close proximity to each other at different points on the mountain. One of the towers is half its original height due to considerable damage made to the framework, although parts of the elliptical walls are still visible today, a remnant of the time when it would have housed other buildings.The other tower was not as integral to the base, but instead is thought to have been a means of connecting the highest point of the fort with the countryside below.
San Marcello Piteglio
Little villages and green hiking paths in the heart of the Pistoiese mountains
The San Marcello Piteglio area is one of the most inviting and picturesque parts of the Pistoiese mountains, popular in the summer due to its cool, dry climate. Chestnut forests alternate with vast oak woods that cover the mountain slopes, while clear, fast-flowing streams run through the valleys, making them the perfect place to enjoy watersports. ...
Morekeyboard_backspace
You might also be interested in