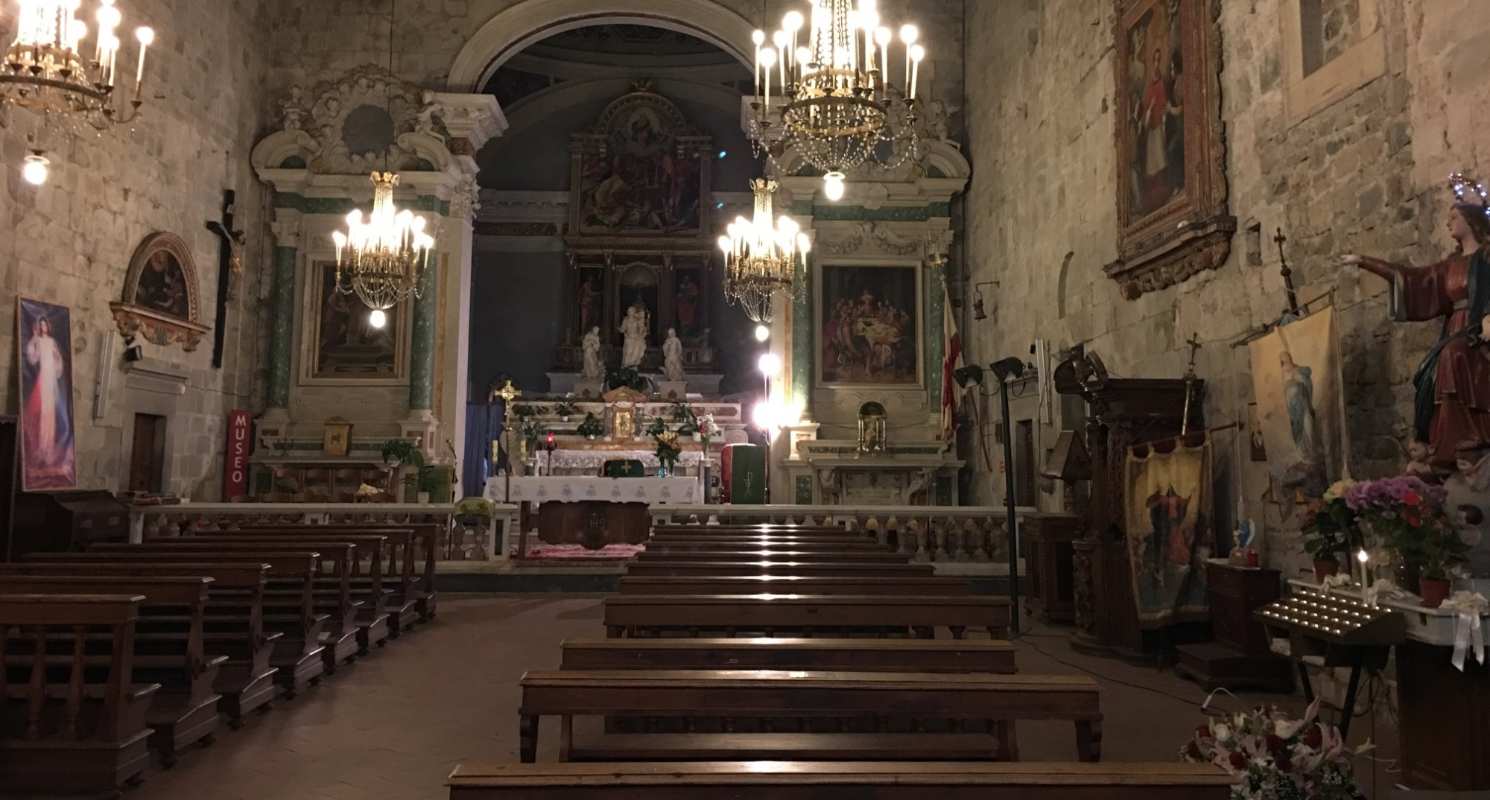 Places of worship
Parish Church of Santa Maria Assunta in Popiglio
An interesting example of a late roman church in the Pistoiese mountains
In the town of Popiglio, a part of the comune of San Marcello Piteglio, you can find a Parish Church dedicated to Santa Maria Assunta. The construction, completed in 1271, is an important testimony to roman art in the Pistoiese mountains.
Inside the church you can admire a marble altarpiece from the Bernini School, The Last Supper by Sebastiano Vini and some wooden carved panels and confessionals from the 18th century from local carpenter shops. The lunette that you find on the left side of the church is interesting, it is decorated with a soldier with a shield and a sword.
Over the centuries, the structure has been subject to numerous modifications; in 17th and 18th century, it also received precious works of art, donated as a votive offering by a family of people living in Rome, the Vanninis. It is thanks to this family, that the Parish Church of Santa Maria Assunta has an organ created by Giuseppe Testa in the 18th century, which is today displayed in the Diocesan Museum of Sacred Art and Roman Baroque Treasures.
San Marcello Piteglio
Among small villages and paths in the heart of the Pistoia mountains
The area of San Marcello Piteglio is one of the most charming areas of the Pistoia Mountains and is particularly popular in the summer months due to its cool and dry climate. The chestnut forests alternate with extensive beech woods covering the slopes of the mountains, whose valleys are crossed by clear, rushing streams that are ideal for water sports. ...
Morekeyboard_backspace