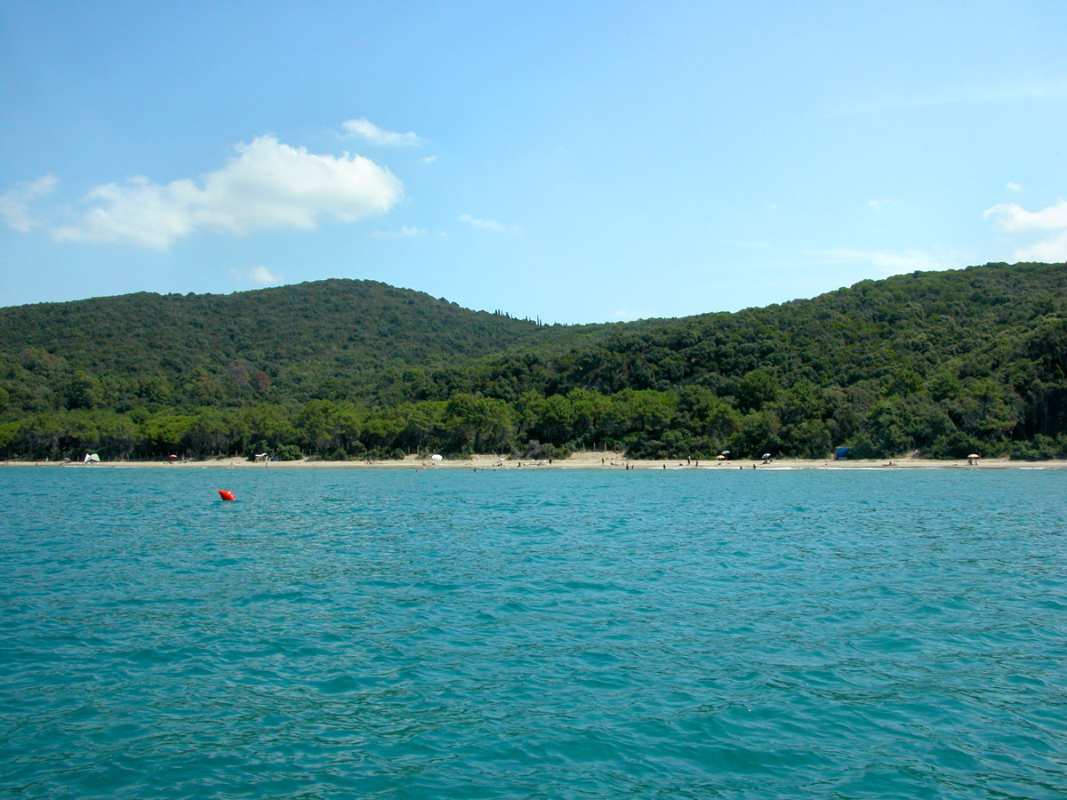 natureNaturalistic attractions
Cala Martina
The little bay of Scarlino, "sister" to Cala Violina
Cala Martina is one of the Maremma's most beautiful beaches. Located in the Le Bandite nature reserve of Scarlino, it faces out over the Gulf of Follonica. Apart from being famed for its gorgeous waters, Cala Martina has historical interest too: it was here that way back on 2 September 1849 Giuseppe Garibaldi, hounded by the papal armies, got on a fishing boat and made his escape to Portovenere. The story is commemorated by a half-bust dedicated to the Italian soldier, made by Grossetan artist Tolomeo Faccendi: it stands by the path that leads to the beach.
The bay is a little gem, around 600 metres long and about ten metres from berm to swash zone. Its rocky bottom lends itself to pursuits such as snorkelling. It can be reached by the sea - you can depart, for example, from the tourist port of La Marina di Scarlino, found near Puntone - as well as by land, following the via delle Costiere, which is both walkable and cycleable: walking will take at least 45 minutes, before you step onto this hidden beach on the Maremma coastline. The path winds through trees but is only partially shaded, so walkers are advised to take the route only in the early morning or late afternoon. For those who choose to drive instead, the nearest parking spot is on the via Lungomare Garibaldi, at the port of Scarlino. Like Cala Violina, Cala Martina is also a free beach, without bars or restaurants.
Perhaps the most pleasant way to reach the beach is by bicycle, and cycling enthusiasts should note that this area is part of a bike circuit some 15 kilometres long: Cala Violina is just one of the many views that are dotted along it.
Scarlino
ENCHANTING BAYS DRAPED IN RICH MEDITERRANEAN SCRUB
The name Scarlino comes from the Gothic word "scherlin," meaning "torch-light procession," and points to the role played by the town's lighthouse in the Roman port of Scabris (today's Puntone port.) Recent archeological digs in the Puntone area unearthed an important Etruscan necropolis and burial mound, signs of early settlements dating back to the 6th and 7th centuries BCE. ...
Morekeyboard_backspace