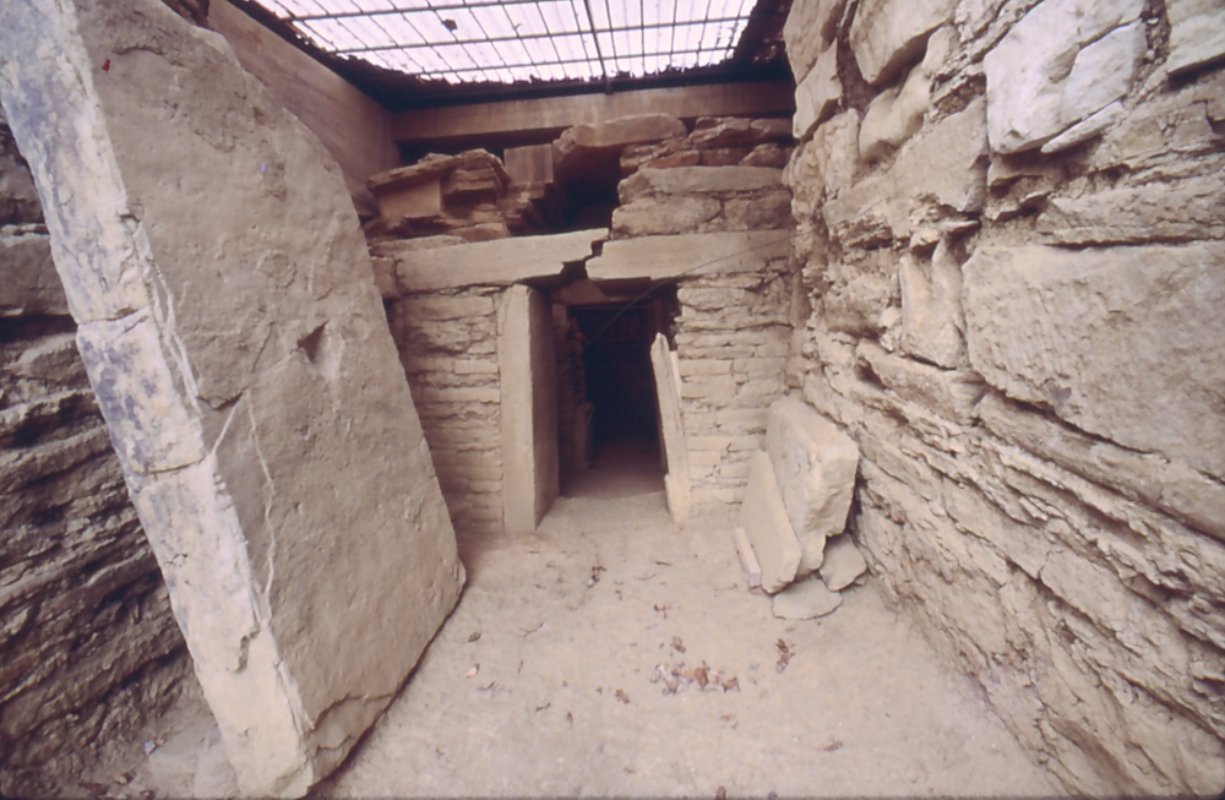 Historical sites
Archeological Park of Carmignano
Archeological artefacts and hiking itineraries
The Archeological Park of Carmignano is an itinerary dedicated to Etruscan civilization that comprises the Archeological Museum in Artimino and the monumental archeological sites throughout the territory, including the Tumulus of Montefortini (second half of the 7th century BCE), one of the most important and spectacular burial mounds in Tuscany.
The Archeological Museum, found in an ancient building in the town of Artimino, brings together extraordinary artefacts coming from the Etruscan necropolises in Artimino, Prato Rosello and Comeana, and is divided into two sections dedicated to the "world of the living" and "world of the dead". On display are three rare bucchero incense burners and objects in ivory belonging to the grave goods of the Tumulus of Montefortini, including the so-called Prince of the Lilies, an upright male figure holding long shoots and possibly symbolizing Aristaeus, the Greek god who taught man the art of bee-keeping, pastoralism and cultivating olives. And we can't forget the turquoise glass cup, one of the most exquisite glass artefacts discovered in the royal Etruscan tombs.
In addition to the Museum, the Archeological Park includes four main sites of great interest from both an archeological and nature-related point of view: the necropolis of Prato Rosello in Artimino, the Tumulus of Montefortini, the Tomb of Boschetti in Comeana and the fortified settlement of Pietramarina. The Park also contains other historical traces, like the ancient Etruscan settlement in Artimino, with a sacred area near the Paggeria Medicea and defensive walls.
Visitors are highly recommended to check out the archeological, historic-artistic and hiking-nature itineraries offered by the Park, which follow the territory's ancient trails.
Carmignano
BETWEEN PARISH CHURCHES AND 16TH-CENTURY VILLAS IN THE DELIGHTFUL MONTALBANO HILLS
The Carmignano territory stretches through the graceful Montalbano hills, an area vaunting numerous hamlets that form its unique identity, including Artimino, Bacchereto, Comeana, La Serra, Poggio alla Malva, Santa Cristina a Mezzana, Seano and Verghereto, not to mention the town bearing the name same. ...
Morekeyboard_backspace
You might also be interested in