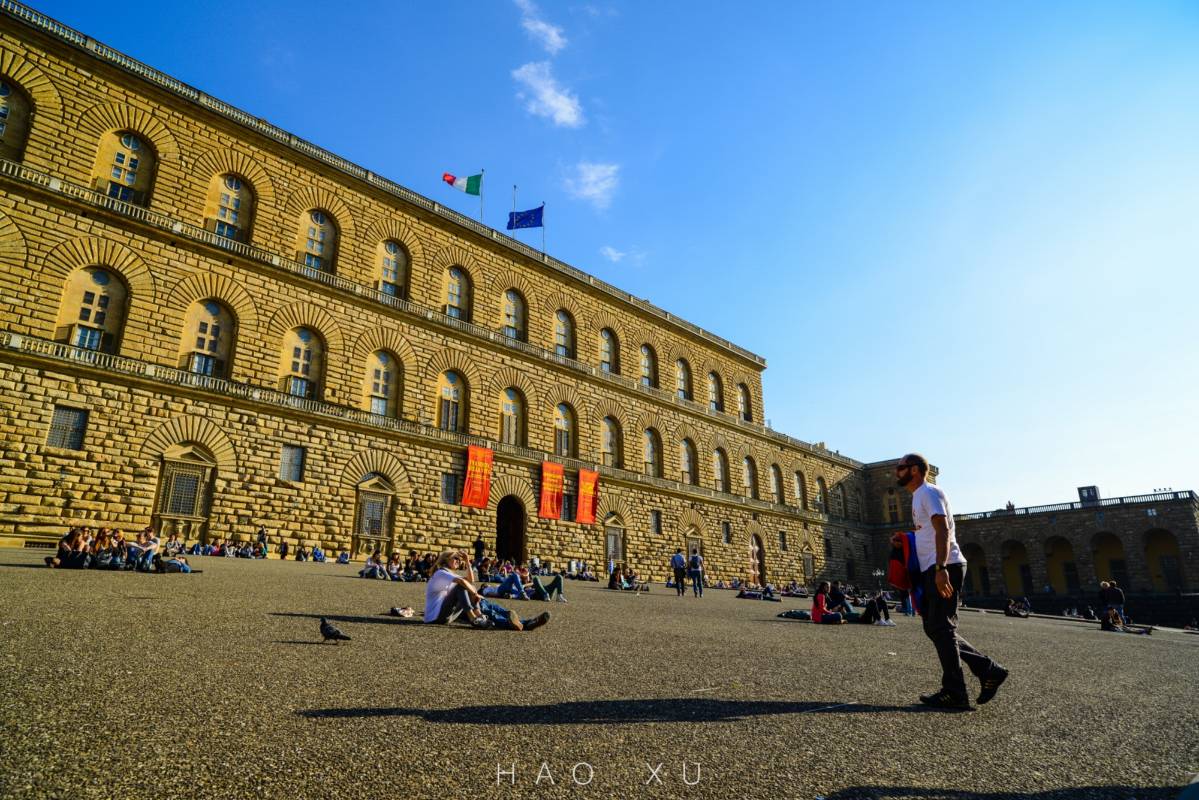 3 Days in Florence Trip Plan
Make the most of your time in the cradle of the Renaissance
What comes to your mind when you think about Florence? Beautiful natives in their birthday suits like Michelangelo's David or Botticelli's Venus? Women dressed in the latest creations by their own world-class couturiers? The Medici banking family and the Renaissance? Galileo and his role in the scientific revolution? Dr. Hannibal Lecter? Elizabeth Barrett Browning? Dante Alighieri and the Divine Comedy? A Room with a view? Definitely too many sparks/people/artworks isn't it?
Starting with the assumption that even a life wouldn't be enough time to experience Florence, we'll try to summarize what you can't really miss when visiting this astonishing city in just three nights. Are you ready? So let's start with the list.
Guest post by Ciaoflorence tours & travels
Uffizi Galleries & more
You can't go to Florence without visiting the Uffizi Galleries; similarly, it would be a crime to go to Paris and not to visit the Louvre. This art gallery is one of the greatest museums in the world and is home to a huge collection of Renaissance masterpieces (e.g. the Allegory of Spring by Sandro Botticelli and the Birth of Venus – the Madonna of the Goldfinch by Raphael and the Battle of San Romano by Paolo Uccello). Plan to spend at least 3 hours inside the Gallery and buy your tickets ahead of time since queues outside can be quite scary!
Enjoy the beauty of Piazza della Signoria, Palazzo Vecchio and the Loggia dei Lanzi and continue by taking Via Vacchereccia and Via Por Santa Maria to reach the famous Old Bridge (Ponte Vecchio) the only one that survived the bombs during World War II.
Head to Piazza Santo Spirito (about 8 minutes) and choose from one of the many restaurants there.
After lunch you can walk in the Church of Santo Spirito that was built by Filippo Brunelleschi and if you're not too tired you can pay a visit to Palazzo Pitti and/or the Boboli Gardens.
Have your Tuscan dinner in a typical osteria among the tiny streets of the Santo Spirito neighborhood and take a night stroll through the most "genuine" part of Florence.
Accademia & San Lorenzo
Start very early in the morning with a visit to the Cathedral square, where the Dome, Giotto's bell tower and the Baptistery stand, take your time and head to the Accademia Gallery, a must-see for anyone who's in love with Michelangelo Buonarroti (the original David is currently housed here).
Head toward Piazza San Marco and turn left into Via Cavour, walk up until you find Canto de' Medici on your right and follow it through until you see the Basilica di San Lorenzo; look for a restaurant in this area and visit the Church and the Medici Chapels later in the afternoon.
Head over to Via dei Calzaiuoli and follow it through until you see Orsanmichele on your right, turn right after the Church and turn right again into Via Calimala in order to see Piazza della Repubblica, that corresponds to the ancient Roman forum and old ghetto. Do your shopping between Via Roma, Via degli Strozzi, Via Tornabuoni and Via della Vigna Nuova and don't forget to check whether there are temporary art exhibitions you might be interested in at Palazzo Strozzi.
If you're very hungry we recommend you find a restaurant in the area, otherwise you can always cross the bridge named Ponte alla Carraia and look for a less touristy restaurant in the San Frediano neighborhood.
Santa Croce & San Niccolò
On your third day - it depends on how much time you have of course – you could start from Piazza Santa Croce and visit the spellbinding Basilica before crossing the Ponte alle Grazie and turning left into the Lungarno Serristori in order to admire the city from a different perspective.
If you have plenty of time, we recommend you take the steps from Piazza Poggi up to the Piazzale Michelangelo, enjoy one of the most famous postcard panoramas and visit the Church of San Miniato (6 minute walk) with its beautiful Cimitero Monumentale delle Porte Sante.
If you can spend the afternoon in Florence then take Via del Monte alle Croci and follow it through until you find the Rose Garden on your right (a walled, terraced garden with panoramic view), take a look inside and have your lunch (+ a good glass of wine) just past the Porta San Miniato, in the San Niccolò neighborhood.
Other interesting sights in the immediate surroundings are: the Bardini villa/garden and museum, the Belvedere Fortress and the Arno promenade alongside the river.
We hope you will find these tips useful and enjoy your time in Florence, always remember to take your time and never simply check things off your must-see list. This 3-days itinerary is also very flexible and can be modified and adapted to suit your interests and needs.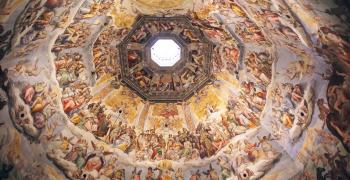 Learn more
Art and Culture
Tuscany is the cradle of the Renaissance and known all over the world for its immense artistic and cultural heritage.
continue...