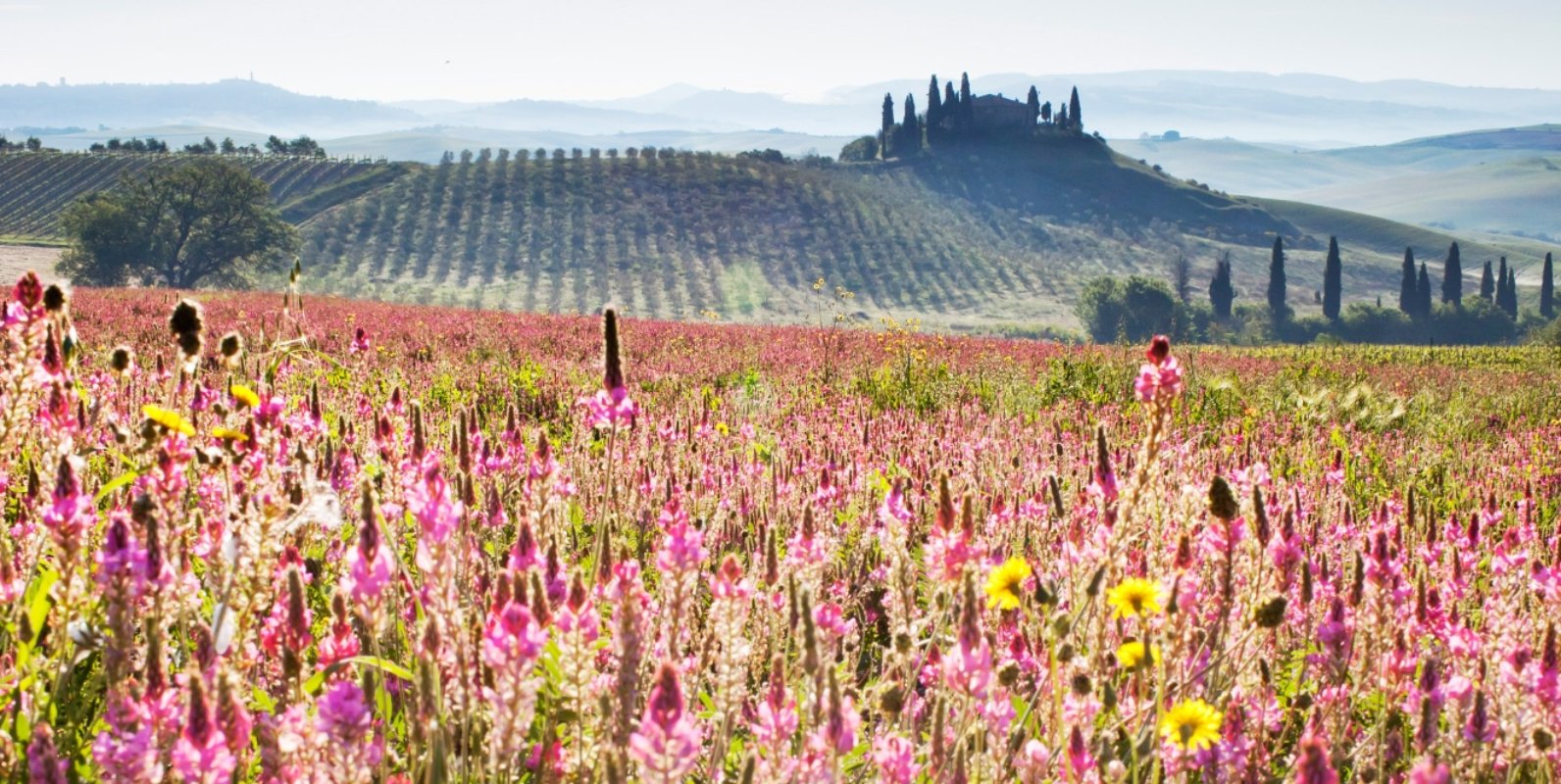 Spring
Enchanting landscapes and flowers in bloom
Tuscany is home to some of the world's most unique art and heritage, with views that both delight and surprise visitors with their colour and landscapes. Nature and flower lovers have many itineraries to choose from among Tuscany's so-called flower roads. These are enchanting places that offer an incredibly variety of flowers and plants.

From Apennine mountains to the beaches of the islands that comprise the Tuscan Archipelago, Tuscany boasts countless areas of "floral" excellence among its array of botanical gardens, museums and extensive parklands.

Take a stroll along the medieval walls of Lucca and visit the Guinigi Tower, with its sky-high garden. This medieval city also has a delicate vault that is full of colour. Another walled city, Siena, famous for its Palio competition and its charming medieval architecture, is also an important backdrop for rare floral species that are found in the city's remarkable botanical gardens.

Noble residences, Medicean villas and elegant gardens are scattered throughout the Mugello countryside, among them are the imposing Villa Demidoff in Pratolino and the villas in the Valle del Bisenzio, the most noteworthy being the Medicean Villa Poggio a Caiano.
For those who prefer higher altitudes, the Pistoia Apennines are scattered with mountainside botanical gardens and enchanting monumental trees. Other remarkable 'floral' visits can be enjoyed on the islands of Elba and Capraia. If you love hiking, you'll find rare plants and flowers along the way.
Last but not least, check out the Maremma parklands, where, from the hillside to the seaside, visitors can view a range of ecosystems and a variety of rare and remarkable flora, whether on foot or by bike.