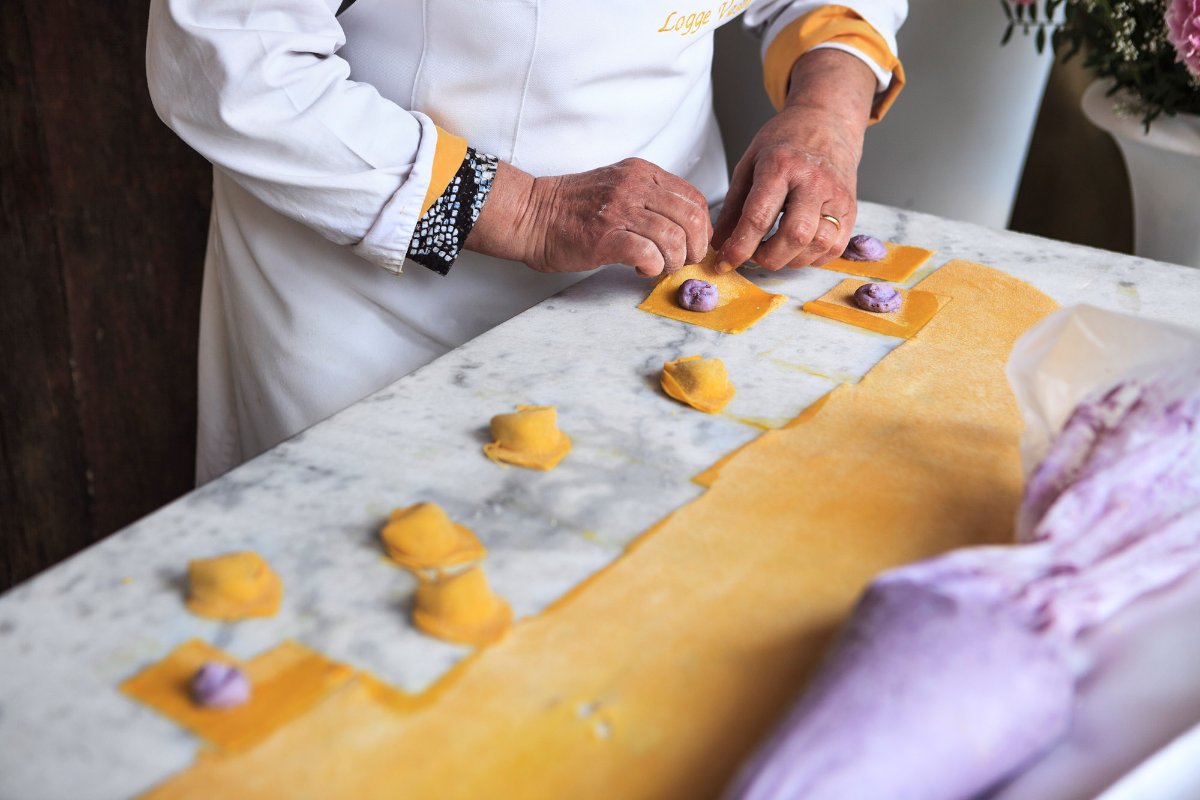 Scottiglia is a dish made with day-old bread and a meat sauce made with veal, pork, chicken, turkey, rabbit and – but only if you like – lamb. It is usually served as a soup with a dark red colour, and a strong, layered flavour. It is a typical peasant dish which was served to farm workers, the rich sauce poured over slices of day-old bread. Local woodsmen recount that it was traditional to carry a supply of the sauce into the woods with them, heating it at lunch and pouring it over the bread to eat. The name probably comes from the words "carni scotte" (well-cooked or re-cooked meats) and bears witness to the peasant tradition of not letting anything go to waste.
Ingredients: chili peppers, parsley, onion, rosemary, sage, celery, garlic, salt, red wine, olive oil, tomato sauce, stale bread, chicken, rabbit, lamb, veal, pork and meat broth. Sautée the chili peppers, parsely, onion, rosemary, sage, celery and garlic together with the meats and ground beef in extra-virgin olive oil made with olivastre seggianese (this is a must!), until the meats are well browned. Add the red wine and simmer until it evaporates, then add the tomatoes and broth and simmer until it reduces to the right consistency for soup. Now begins the slow cooking process which lasts from 3 to 5 hours. At the end, place the slices of stale bread in a serving dish and pour the soup over them.


You might also be interested in
Maremma
Picture this: wide expanses to get lost in, wheat and sunflower fields, a rail that cuts through countryside behind a pine forest on the Tyrrhenian Sea. A haven for both mountain and sea lovers. Fishermen's villages. ...
Scopri Maremmakeyboard_backspace