The Fossil Road
A round trip by bicycle from Cavriglia to Montevarchi
Duration: 2 hours 40 minutes
Did you know that in Montevarchi, in the heart of the Valdarno, you can stand within touching distance of the complete skeleton of a mammoth? No, it's not a scene from the film Night at the Museum: this is reality! To discover this and the area's other curiosities, we recommend a round bike trip, taking in the municipalities of Cavriglia and Montevarchi.
The circular track goes through some of Valdarno's most distinctive villages and offers a perfect mix of nature, history and a rural environment, along with some beautiful vineyards and olive groves.
Embark on a journey and let yourself enjoy the traditional Tuscan cuisine; visit farm businesses and breathe in the aroma of wine; admire a number of Liberty and Art Deco buildings, and gawp at the artworks and fossil finds in the museums.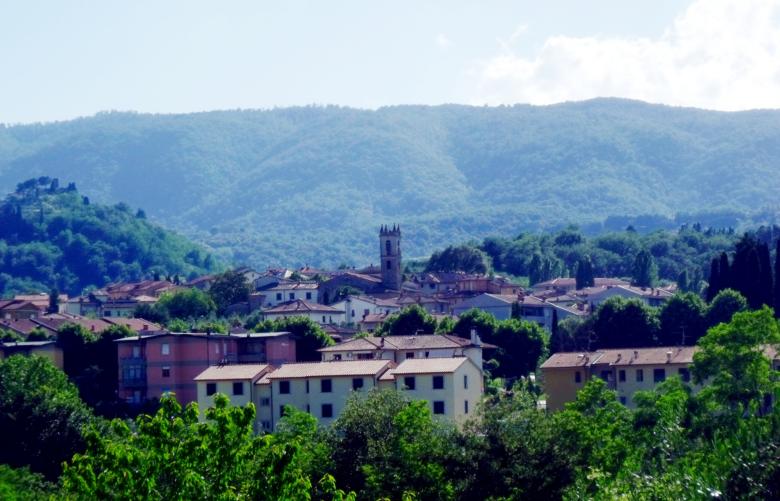 Our trip along the fossil trail begins at Cavriglia, a town that lies at the foot of the Chianti hills in upper Valdarno, and which boats a long history, as archaeological finds from the Roman and Etruscan eras can attest.
Apart from being a "welcoming" place, on account of its ancient guest houses, the Cavriglia territory is also connected to the mining of lignite, a combustible that started being extracted at Castelnuovo dei Sabbioni in the eighteenth century, and which radically altered the formation of the subsoil. Today the story of this material and of the hard labour of the miners is told in the MINE museum – Museo delle Miniere del Territorio.
Those of a more romantic bent, however, should visit the magnificent Fineschi Rose Garden, home to more than 7000 varieties of sweet-smelling roses, some of them centuries old.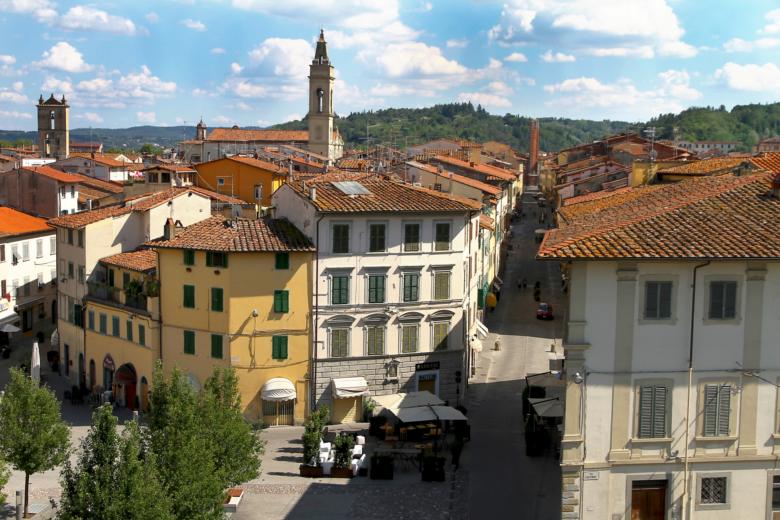 Cycling on, we arrive at Montevarchi. The Paleontological Museum is a must-visit, located in the old Franciscan monastery of San Lodovico. The exhibits number around 2600 finds, dug up solely in the Valdarno and ranging in provenance from the late Pliocene to the early Pleistocene. The collection vaunts some rare specimens, such as the Mammuthus meridionalis, an elephant that towered more than 4 metres high and could weigh more than ten tons; the giant hyena (Pachycrocuta brevirostris), a solitary predator similar to the sabre-tooth tiger (Homotherium crenatidens). In the archaeological section, you can see numerous Etrusco-Roman finds from the Valdarno, but also Etruscan handiwork from the area around Viterbo, along with Roman coins and a gorgeous Volterran kelebe (a crater-shaped vase, used at funerals) from the 3rd-4th centuries B.C.
This itinerary is part of the Valdarno Bike Road project.
You might also be interested in