The Cammino di San Bartolomeo in Tuscany
A devotional journey that rolls from Emilia-Romagna into Tuscany
Tuscany is bisected by the Via Francigena and other well-known pilgrimage routes, but there is space enough also for the Cammino di San Bartolomeo, a 100km-long devotional trail that connects various places dedicated to the saint. For Saint Bartholomew, one of the twelve apostles, is the patron of many a little town in these parts, such as Cutigliano, and a number of churches and festivals as well
The route begins at Fiumalbo, in the province of Modena, and finishes in Pistoia. It can be divided into five sections, and so should take around five or six days, depending on the fitness of the pilgrim.
The majority of the route is made up of mule tracks and dirt paths, keeping asphalt stretches to a minimum and not causing any great difficulties. The signposting is recognisable by yellow arrows, while the symbol of the route is the so-called borlengo, fashioned either from stone or wood.
The Cammino di San Bartomoleo passes through areas of especial natural beauty, which often as not are home to historic and artistic gems. It is, therefore, a perfect walk for those who are looking for silence, reflection and inner peace.
The stages of the Cammino di San Bartolomeo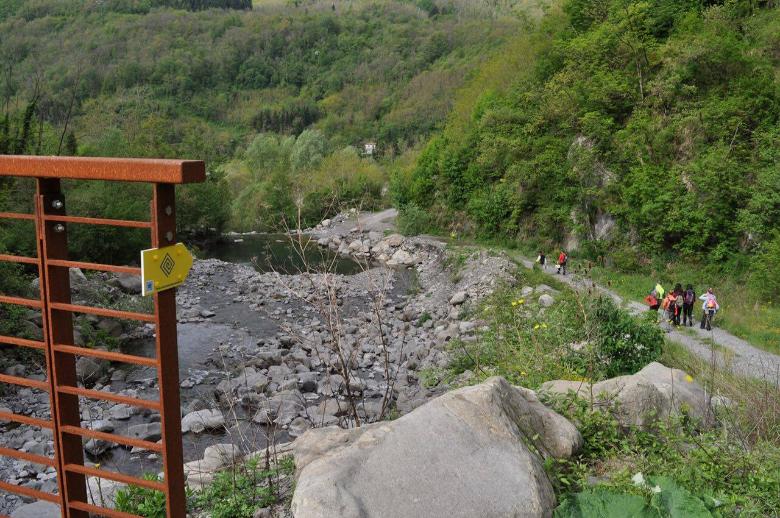 The Cammino di San Bartolomeo begins in Fiumalbo and continues through Abetone and Rivoreta, a small village at the foot of Libro Aperto and home to the Museum of the Pistoia Apennine People (inside the Montagna Pistoiese EcoMuseum). You next arrive in Cutigliano, where you can visit the Parish Church of San Bartolomeo. From here, the route moves down to Popiglio, followed by the ancient Ponte di Castruccio and Piteglio.
In Prunetta, there was once a historic hospice known as the Spedale della Croce Brandelliana and dedicated to housing wayfarers and pilgrims. Continue to Pontepetri, where you can see the Ghiacciaia della Madonnina, an 18th-century building that was used to conserve ice.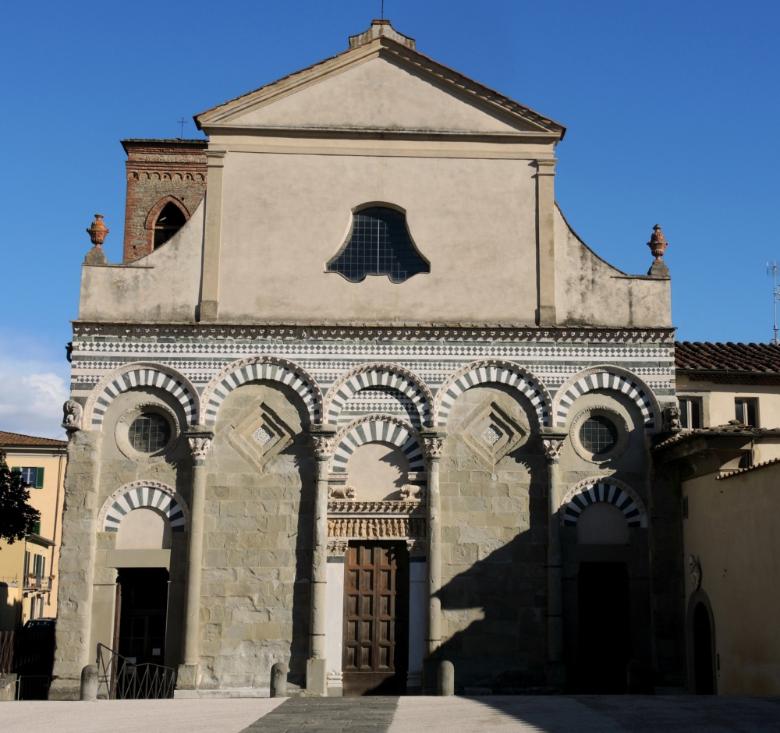 The next stop is Spedaletto, a small mountain hamlet in the municipality of Pistoia. Its name comes from the existence, since the Early Middle Ages, of a building that took in pilgrims and wayfarers, the Pratum Episcopi, documented as early as 1090. Of the centuries-old complex, all that remains are the church dedicated to St. Bartholomew and its beautiful bell tower. The final stop is Pistoia, particularly the Church of San Bartolomeo in Pantano, with a decoration on the façade that inspired the Cammino's logo.
Here is a summary of the stages:
First leg: Fiumalbo (province of Modena) - Cutigliano
Second leg: Cutigliano - Ponte di Castruccio (Piteglio)
Third leg: Ponte di Castruccio (Piteglio) - Pontepetri
Fourth leg: Pontepetri - Spedaletto
Fifth leg: Spedaletto - Pistoia
You might also be interested in