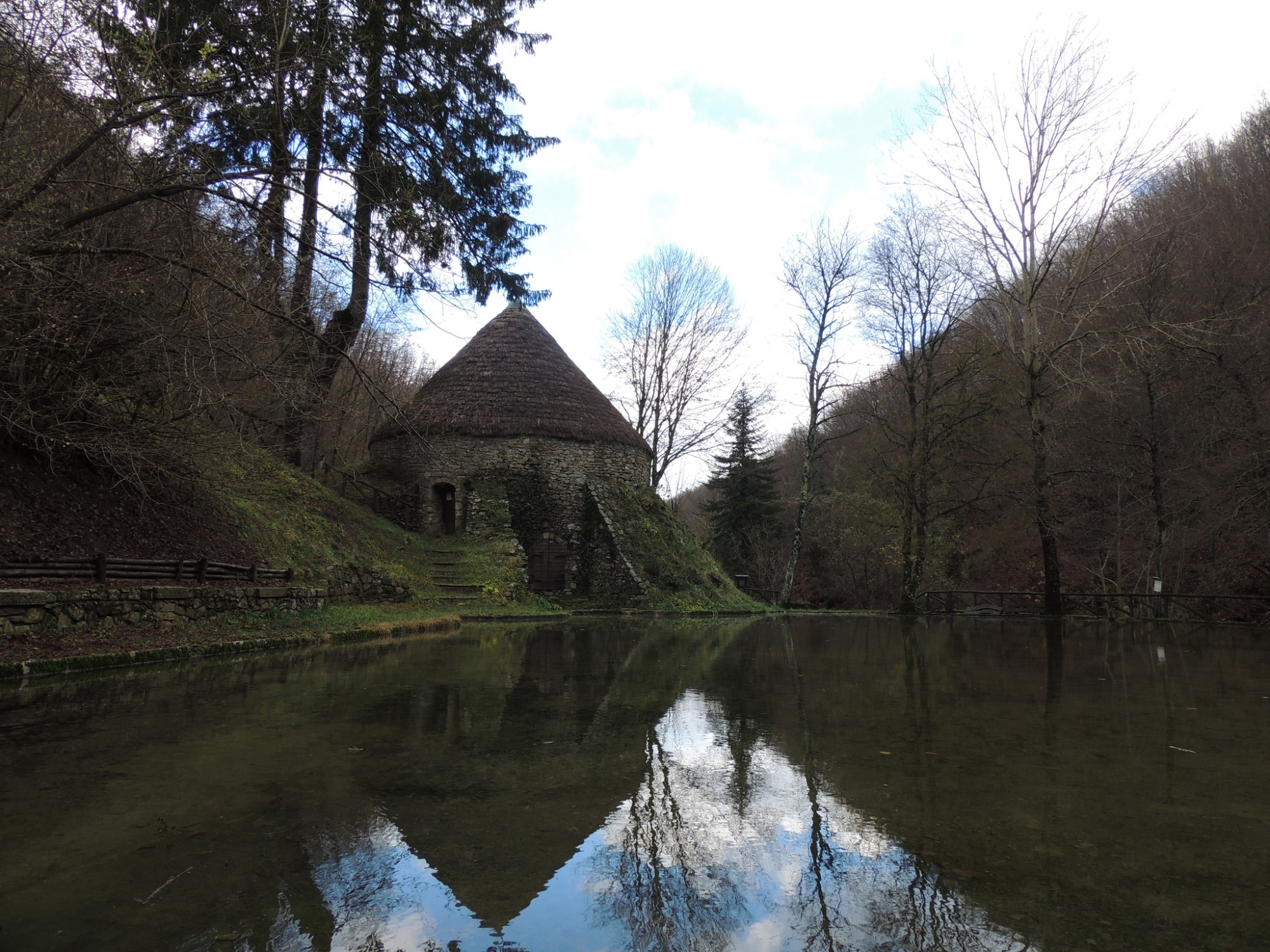 Archaeological sites
Madonnina Ice House in the Pistoia Mountains
A historic landscape once famous for its ice production
You can find the historic Ghiacciaia della Madonnina in the town of Le Piastre, in the Pistoia Mountains. The building is part of the Montagna Pistoiese EcoMuseum's ice trail.
The places around Abetone were once known for their ice houses, where ice was stored and produced prior to the invention of the refrigerator in the 1920s. From the 1700s to the end of the 1930s, Tuscany was home to about ten working ice houses, located primarily along the Reno river in the Pistoia Mountains. This enterprise was very important in the Reno Valley, where two unique characteristics were made use of: the cold and water.
Ice was produced from cold lake water during the winter, made possible thanks to a "sluice" mechanism that kept the water inside and allowed it to solidify. The ice was then broken with specific pickaxes and brought in barouches, animal-drawn carriages covered with kemp canvases, to the storehouse. To facilitate transportation, the via Regia was built in the mid-18th century, which connected Modena and Pistoia.
The ice was conserved in dedicated stone structures in order to keep it frozen until the summer. These structures were prepared as early as September with beds of dried leaves, which served as insulation. This was a very tiring process, but it nonetheless was a priceless resource for hospitals in nearby cities and a treat for the aristocratic courts.
Between the towns of Pracchia and Le Piastre, there are still structures that were used precisely for this purpose. The perfect place to better understand ice storage is the Madonnina Ice House: the restoration of the production building allows us to observe the blocking system, millponds and lakes, which still work today. The building, whose name comes from a statue of the Virgin Mary that was enclosed in the wall beside the door, vaunts a conical shape and a straw roof, while the dry stone walls are up to three metres thick.
Locals used to say that there were two rivers in the area: the Reno and the street, its surface always soaked because of the melting ice.
Pistoia
History, nature and food in the shade of the Apennines
Pistoia, a seductive city with a deeply historic roots, is a place that will amaze lovers of art and traditions. Poets and writers have heralded the charm of what they've renamed the "city of enchanted stone" and the "city of wide streets and beautiful churches". ...
Morekeyboard_backspace