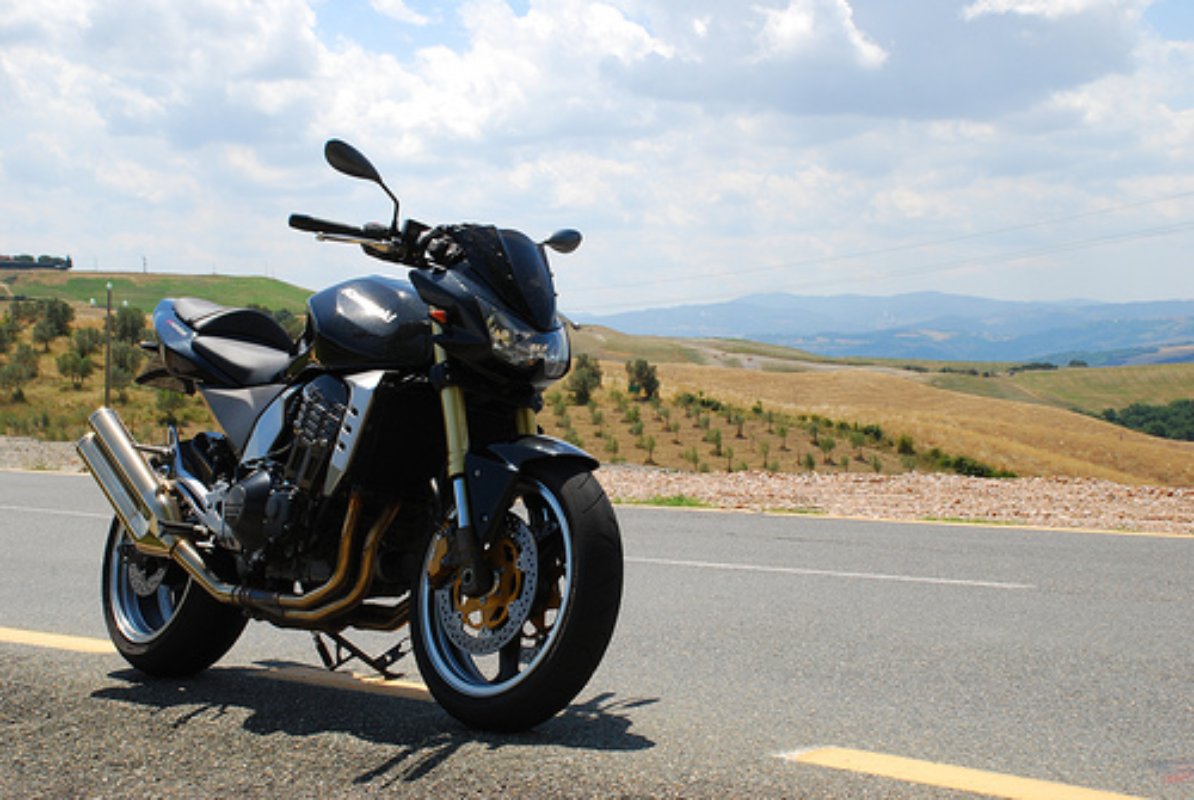 Motorcycle through Tuscany
Enjoy enchanting landscapes in total freedom
After a cold and grey winter, the colours and scents of spring have finally returned. What could be more liberating than hopping on a motorcycle to cruise through the enchanting Tuscan landscape? For those who love winding roads, Tuscany is perfect for a holiday on a motorcycle. From the sea to the mountains, bucolic country roads and an array of itineraries are sure to please and surprise.
  
THE ROUTES
FORTE DEI MARMI
The Tuscan coast, from
Forte dei Marmi
to
Porto Santo Stefano
. If you want to experience the seaside and its many facets, we suggest a panoramic route along one of the region's most beautiful stretches of coastline. Drive along a road scattered with the most well-known beach resorts and nightclubs in the
Versilia.
Start in
Forte dei Marmi
and go south towards the wild nature of the
Maremma
, driving though beautiful towns and cities, like
Viareggio
,
Pisa,
Livorno
,
Montenero
,
Cecina
,
Bibbona
,
Follonica
,
Grosseto
, until reaching
Porto Ercole
. By taking dirt roads and rural paths, you'll find hidden inlets and isolated beaches for some rest and  relaxation, even in busier tourist periods.     
Time: 41 mins
Distance: 56km
For details on this itinerary,
click here
.
APUAN ALPS
The
Apuan Alps
, from the centre of
Lucca
to the
Regional Park of the Apuan Alps
. Here is the perfect itinerary for those who want to explore Italy's most fascinating medieval hamlet! Discover Lucca, famous for its medieval walls and its most acclaimed native,
Giacomo Puccini
; then move to the countryside to explore other medieval hills and towns, like
Castelnuovo Garfagnana
and
Piazza al Serchio
, located in the heart of the
Garfagnanana
. Upon arriving to the
Apuan Alps Natural Park
, visitors can also go trekking, cycling and horseback riding in the wild mountainside.    
Time: 2 hours 10 mins
Distance: 81km
For details on this itinerary,
click here
ELBA ISLAND
Elba Island
: from
Rio Marina
to
Marina di Campo
– A brief itinerary that reveals the spirit of this stunning Tuscan island. Nicknamed the
'queen'
of the
Tuscan Archipelago
, Elba island has the perfect mix of high ridges and paths that overlook the coastline and its stunning inlets.
Once you get off the ferry boat in
Rio Marina
go and discover the
Medicean fortresses
of
Portoferraio
. Continue to the enchanting
Marciana Marina
and travel to the golden beaches of
Campo nell'Elba
. Between a stop and the next, take the time to dive into the crystal clear sea of the Archipelago or go trekking in this island's unspoilt natural landscapes.     
Time: 1 hour 4 mins
Distance: 46km
For details on this itinerary,
click here
SIENA AREA
Terre di Siena: from Montalcino to San Gimignano -
The Terre di Siena is one of Tuscany's most authentic territories. The best way to discover the people and cuisine of the soft rolling hills of the province of Siena is by motorcycle. Visit the medieval convents, castles and ancient hamlets where time seems to have stopped. This itinerary reveals the jewels of this enchanted area:
Montalcino
, famous for its award-winning
Brunello wine
; the medieval centre of
Montepulciano
;
Siena,
city of the Palio
; until reaching the towers of
San Gimignano
.
Time: 5 hours 26 mins
Distance: 140km
For details on this itinerary,
click here
You might also be interested in