Bagno a Ripoli: a hiker's guide to the hills of the Renaissance city
Art, culture and nature along the way to Antella
Nature lovers visiting Florence may feel they have little to traverse. But the air is fresher and the green easier to find in suburban Bagno a Ripoli, a hilly, populous patch above the city, with panoramic views and calm vibes.
Bagno a Ripoli has a substantial commuter community and the traffic to prove it, but as a visitor, this is no place to schlep around in a stuffy car. If you want to see the best of the town, put on your hiking boots: one route in particular will weave you by rustic chapels and showstopping views. Low-key and kid-friendly, the roughly two-hour route (5.6km) from piazza della Vittoria to Antella is a nature-driven tour through select local landmarks.
Opposite the town hall in piazza della Vittoria, Via Primo Maggio will lead you to Via Roma where, on the corner, you'll spot the modest Oratory of San Niccolò di Bari, built in the 19th century, as a lunette above its doorway attests, but likely atop an older structure. Neglected for years, it fell into storehouse status until undergoing a 1970s restoration and reopening to worshippers. Take a quick water break—or a peek inside if the chapel is open—and then continue upward onto Via Enriquez Agnoletti, followed by Via Torta, ending up in Baroncelli, a hamlet on a hill.
Baroncelli is home to the villa di Crocicchio (which you'll see upon arrival) and the Church of San Tommaso a Baroncelli, which you'll reach after taking a right. If you're able to enter, take note: the 13th century church's sacristy is an unexpected spot to take in a panoramic view of Florence below.
Next, savor the downhill stroll along Via di Baroncelli, veering left to Via di Ritortoli in the Rio Torto ("Twisted Stream") valley. At the first fork in the road, from via della Pietrosa, venture uphill to Poggio Baronti. Keeping to the left, you'll land in Via del Carota, redirecting you toward Ponte a Ema (definitely feel free to make a detour, particularly if you're a bicycling enthusiast: this is the sleepy birthplace of beloved Tuscan cyclist Gino Bartali, and home to a museum honoring his legacy.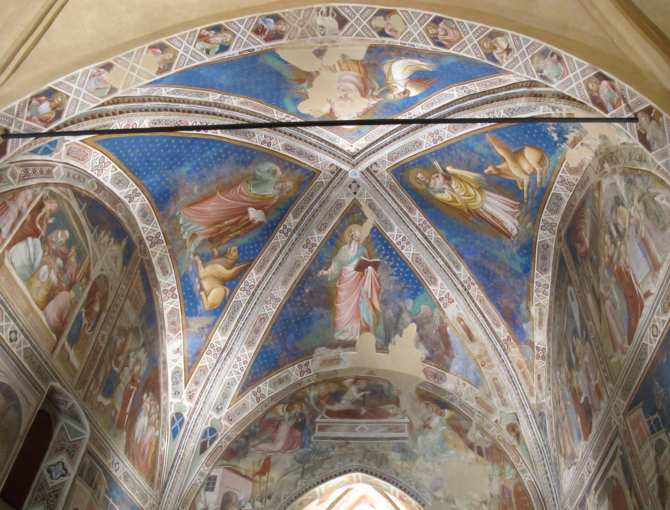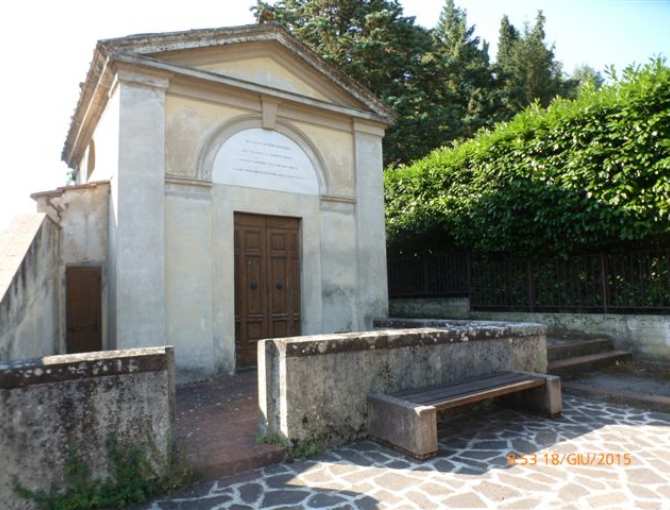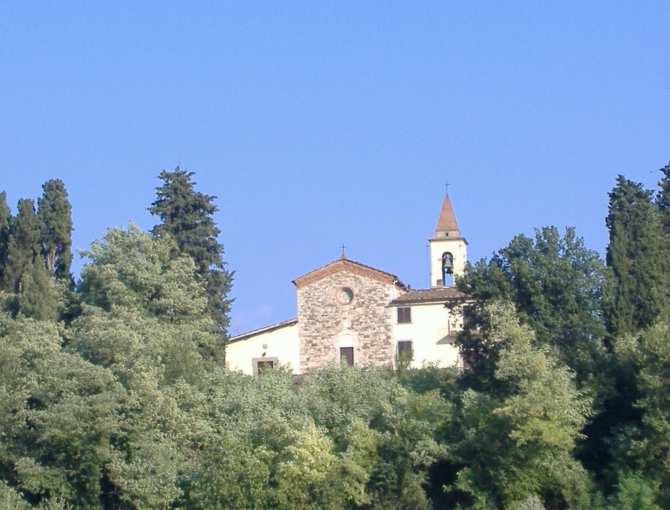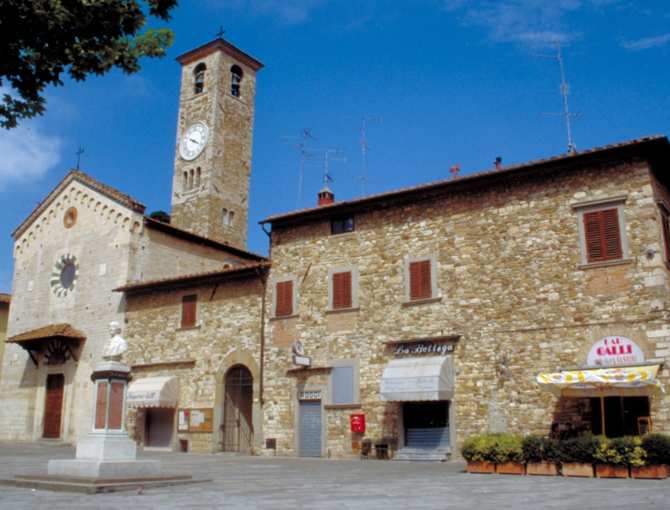 If you're sticking to the main route, the Via del Carota faces the valley of the Rimezzano stream, passes by the old Villa La Tavernucole and eventually reaches the 14th century Oratory of Santa Caterina delle Ruote in Rimezzano: its intricately frescoed interior, which includes a cycle of stories on Saint Catherine of Alexandria, belies its unremarkable facade.
You'll veer left again and will soon start climbing toward historic residence Villa Pedriali. At the summit, cruise along the villa's perimeter walls and you'll start moving downhill again, later passing through a highway underpass which spits you out on via dell'Antella and into Piazza Ubaldino Peruzzi, where you'll spot a statue of its namesake, a 19th century politician who served as mayor of Florence and as one of the first ministers in the early days of the Kingdom of Italy.
You might also be interested in