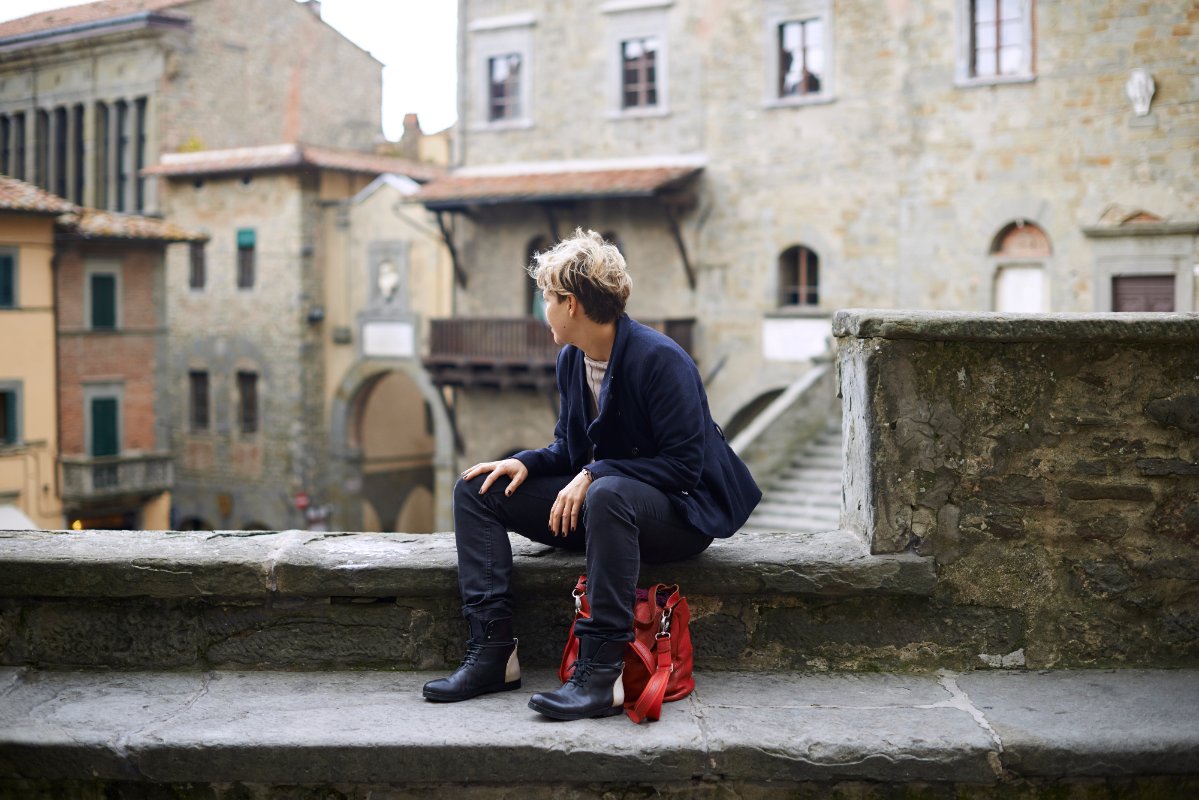 What comes to your mind when we say Tuscany? You might think of an extraordinary beautiful land that has conquered millions of people around the world. Tuscany is not only artistic beauties and stunning landscapes, but also 
a land of smiles, energy and stories.
On Tuscany Faces you find the stories of those who were
born here
 and have no intention of moving elsewhere and of those who come from other places, near and far, and have
chosen Tuscany
to build their future. These people are our richness, our know-how. Their stories talk about creativity, talent and courage. That's why the Tuscany Social Media Team has come up with a brand new idea called "
Tuscany Faces
". We have successfully inaugurated this project on
November 2013
and it's no coincidence that we have launched the website in that period.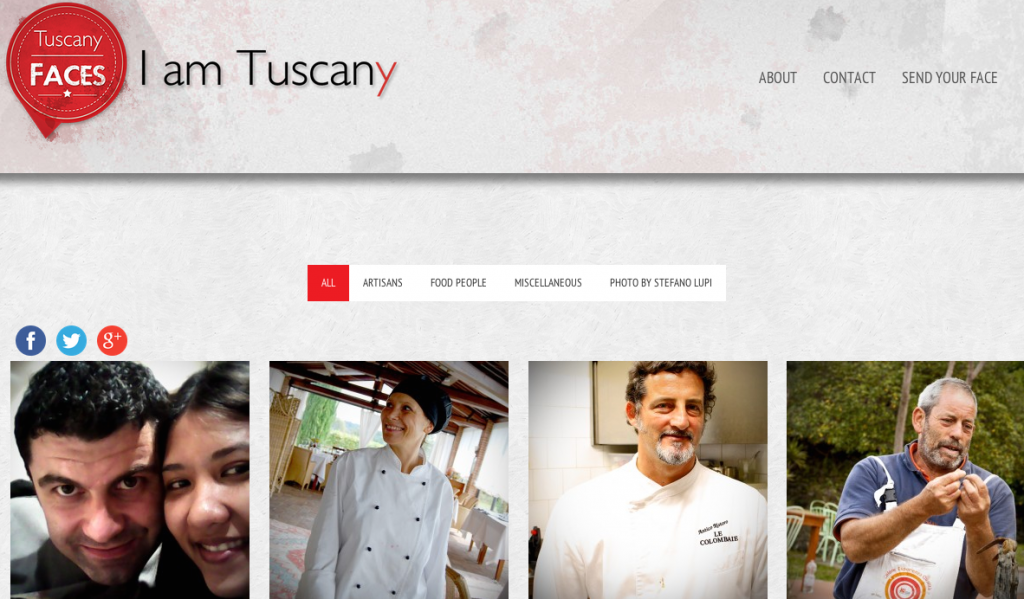 November 30 is holiday in Tuscany (only here, not in the whole Italy) and the celebration is known as "
Festa della Toscana
". Therefore, Tuscany Faces is a tribute to the "
Tuscanity
", to an imaginary DNA that is found in the landscape, architecture, food and so on. Tuscany is told through the faces and smiles of the
Tuscans
. The website collects the faces of Tuscan-born and Tuscan by choice, captured during their daily lives.
On Tuscany Faces you can find chefs, artisans, entrepreneurs and many ordinary people in
over 100 photos collected
by our team. 
Tuscany Faces
focuses on the visual communication: the close-up or the medium shot reveals the soul of the people portrayed, while the short caption (in Italian and English) sums up the skills and the story of the protagonist.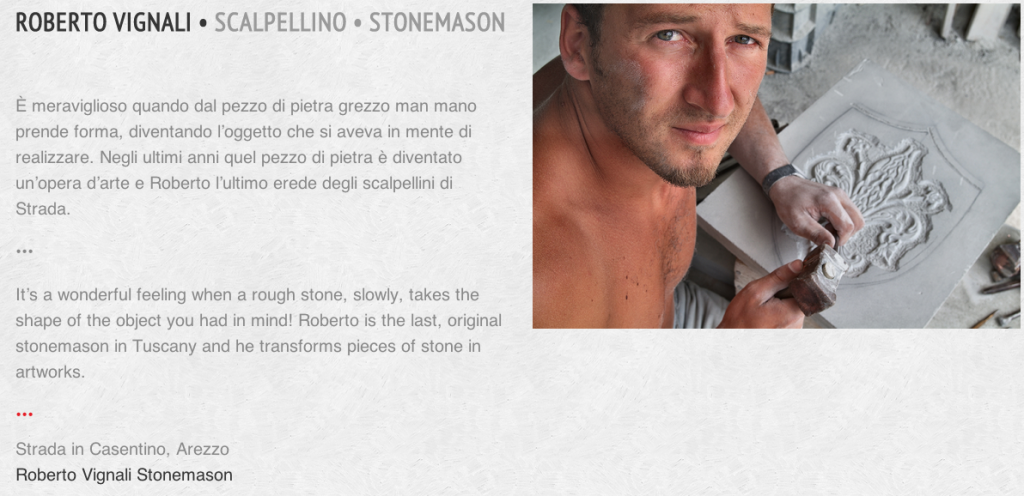 In the website you'll find also 
a special section
, dedicated to the portrait portfolio of
Stefano Lupi
, a Tuscan photographer. We were glad to host a selection of photos from his project "Il lavoro dell'uomo / Wo-Men at Work": a collection of faces of artists and artisans of Tuscany.
TuscanyFaces.com
 is open to everyone: to the Tuscans by birth or by choice and to the ambassadors of Tuscany in the world. Tell your story to the
Social Media Team of Tuscany
and send your photo to: 
http://www.tuscanyfaces.com/send-us-your-face
.
If you want to discover all the blogs and projects by the Tourism Board of Tuscany visit AllthingsTuscany.com
You might also be interested in