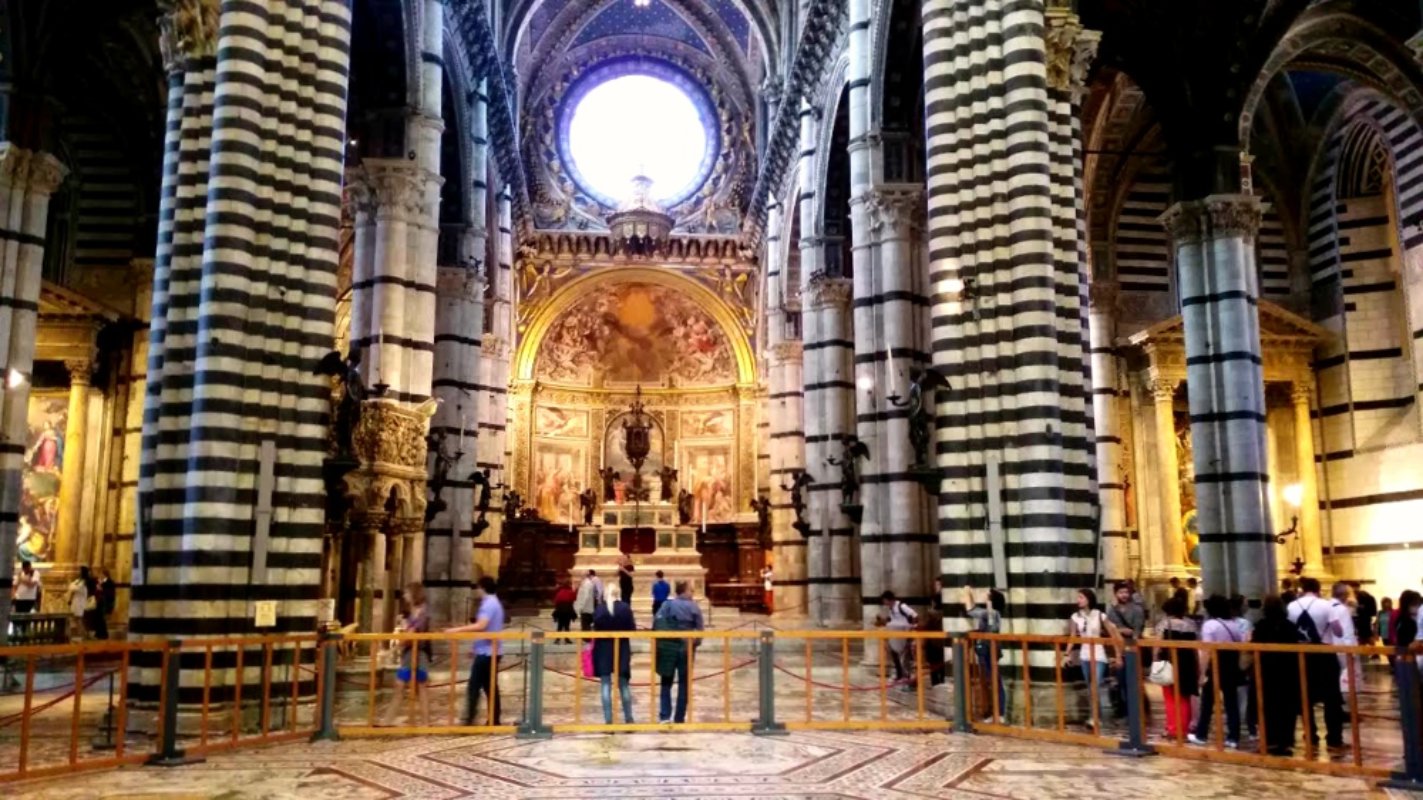 The floor of the Siena Cathedral: discover a masterpiece of marble
Every year from August 18 until the end of October
The cathedral floor is a unique work of art in the world which hides an allegorical message inviting the continuous pursuit of wisdom. The floor of the Siena Cathedral is a marble carpet that was created during the fourteenth to the nineteenth century by some of the greatest Sienese artists in history. These artists include il Sassetta, Domenio Beccafumi, Matteo di Giovanni and also il Pinturicchio, who in 1505 authored one of the most beautiful quadrants, the Monte della Sapienza, which symbolically depicts the road to virtue, and the representation of Fortuna, an angelic woman who rules the destinies of men and who has the appearance of Botticelli's Venus.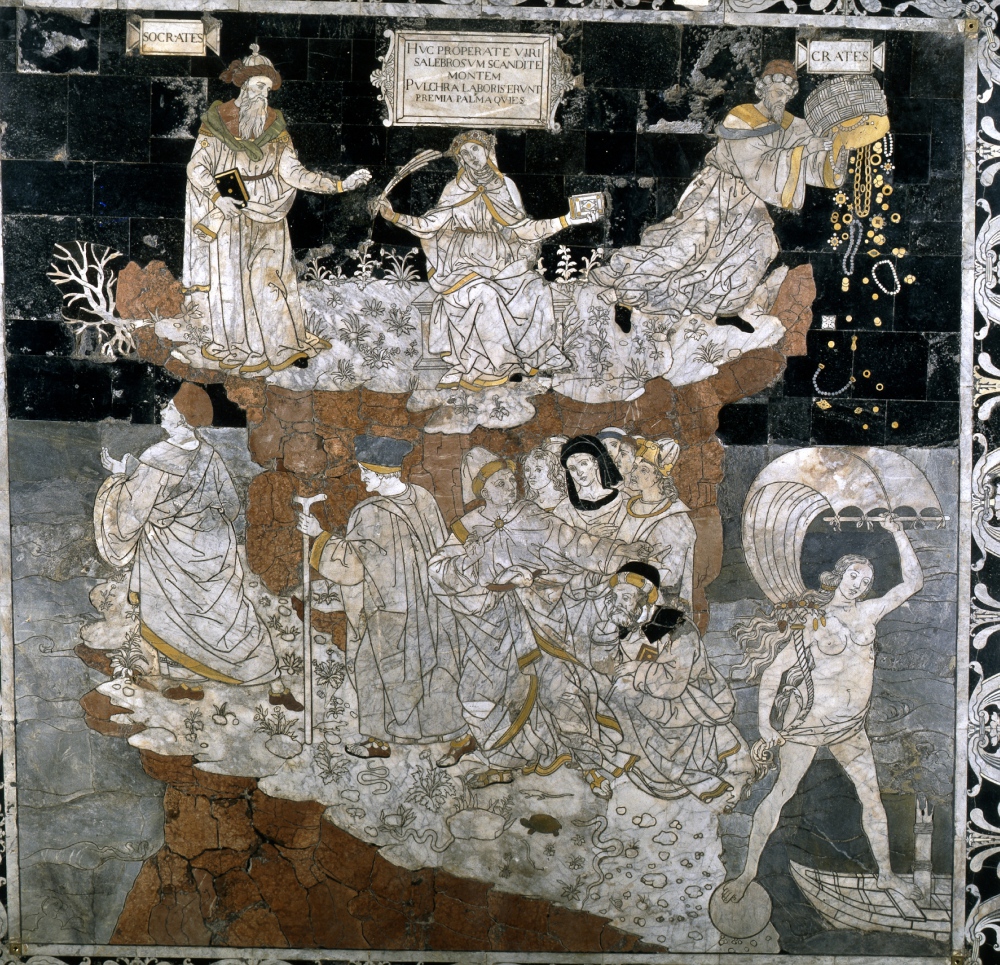 Vasari described the floor of the Siena Cathedral as the most "great and marvellous" floor that ever existed, and it's not hard to see why: each of the 56 quadrants, called "tarsie," were designed by masters of the Renaissance and copied by marble workers and stonemasons and worked beautifully into the marble, from the grey of the Montagnola Sienese to the precious yellow brocade. The three isles are dedicated to the episodes and characters of the Greek and Roman humanist culture, who prophesied the advent of the Saviour as Hermes Trismegistus, precursor of the prophet, while the Madonna and Christ are revealed only at the foot of the altar and under the Dome, where you can find the stories of the Old Testament: the splendid and almost futuristic inlays dedicated to the sacrifice of Isaac, designed by Domenico Beccafumi, with special attention to the landscape where stands animals and trees.
There are also beautiful inlays of the Rape of the Innocent by Matteo di Giovanni, with coloured marbles that create an effect of light and dark, of the Story of Judita, with battle scenes reminiscent of the paintings of Paolo Uccello, and also of Moses, who brings forth water from Beccafumi's Mount Horeb.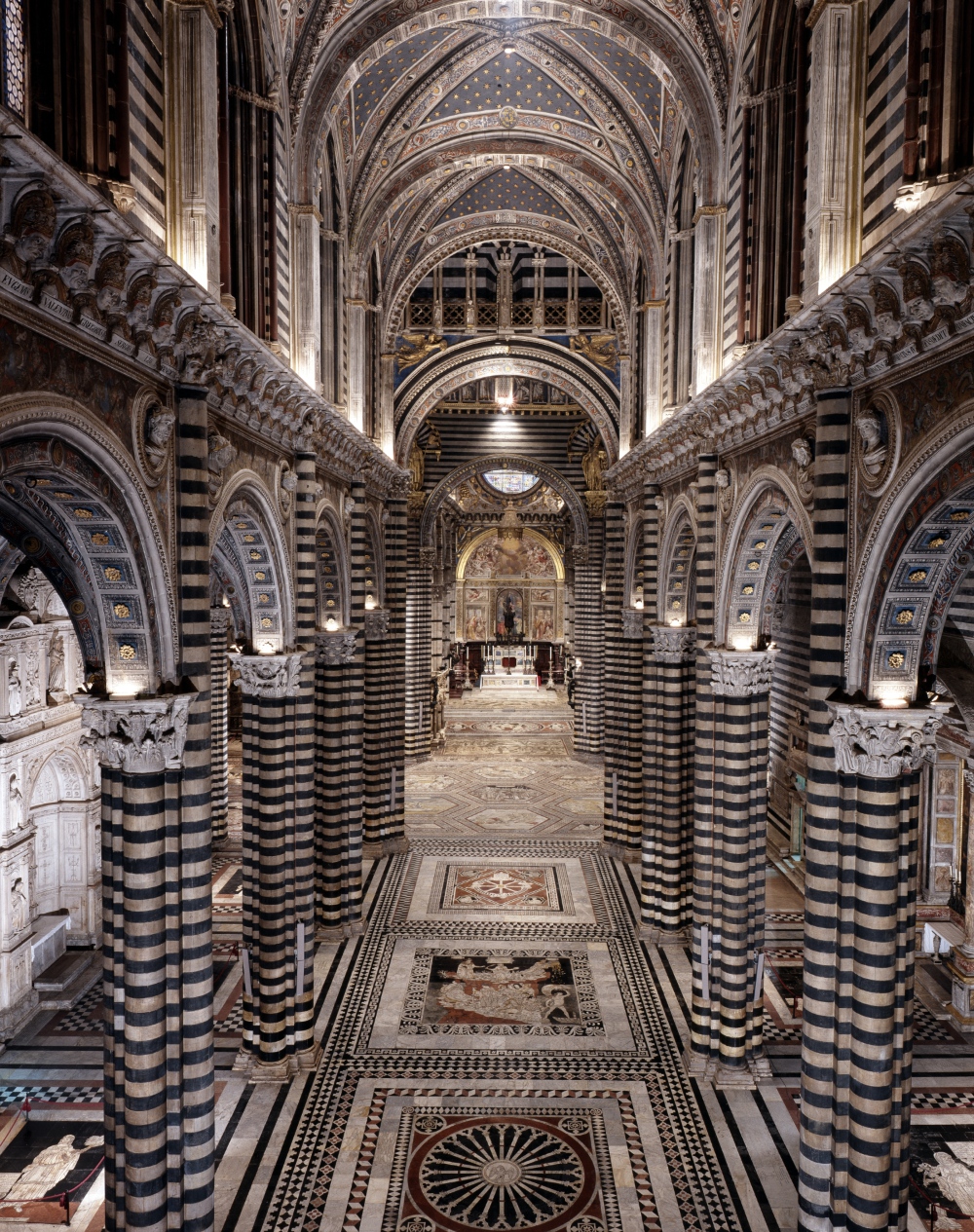 For info and bookings: http://operaduomo.siena.it
0577 286300 opasiena@operalaboratori.com
You might also be interested in
Terre di Siena
The Terre di Siena are rolling lands that surround the city famous for its horse race, the Palio. This countryside has been enchanting travellers with its beauty since time immemorial, greeting them with the charm of the past, wooded and clay ...
Scopri Terre di Sienakeyboard_backspace