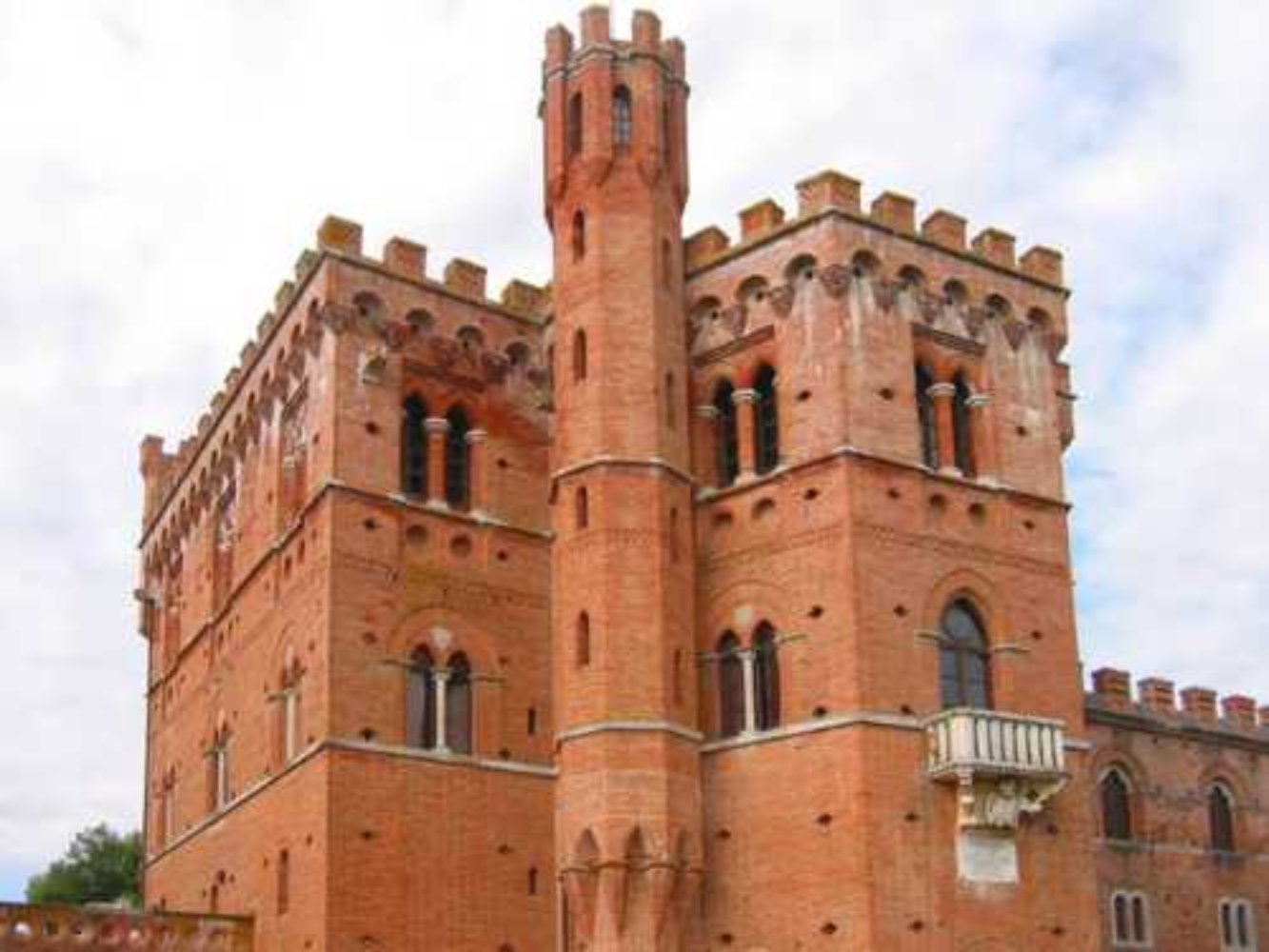 The castles of Cacchiano and Brolio
A tour along the castle road in Gaiole in Chianti
5kms after the Pianella bridge is the beginning of the 'Strada dei castelli', or the 'castle road'. Turn right onto a road which goes up through the small towns of Monti and San Marcellino until you reach the cypress tree-lined avenue that leads to Cacchiano. Since the eighteenth century the castle has belonged to a branch of the Ricasoli family and has lived through the same changes as the Castle of Brolio. This Florentine fortress was conquered and heavily damaged by the Aragonesi, allies of the city of Siena, in 1478. It was quickly rebuilt but was destroyed again by Siena in 1530.

The castle as it stands today is made up of parts built during different centuries. The oldest of these parts is the south-facing side which, despite having being slightly rebuilt over the years, still has traces of the original buttresses. On the east and north-facing sides there are two ramparts with arquebusiers which possibly date back to the sixteenth century. The north wing was transformed into a Late Renaissance villa with elegant windows.
Further along this road is the castle of Brolio which sits imposingly on the hillside. The castle came under Florentine control in 1009 and was assigned to the Ricasoli family, relations of the Firidolfs. The castle held a highly strategic position on the border between the Florentine and Sienese territory. In fact, this castle was also put under siege by the Aragonesi in 1452 and was destroyed in 1478. In 1484 it was rebuilt by Giuliano da Sangallo.

The castle has an irregular pentagonal layout with high scarp walls and arquebusiers at various heights. The castle within the walls was built in brick by Baron Bettino Ricasoli in the nineteenth century in line with the Neo-Gothic style that was popular at that time.

You might also be interested in