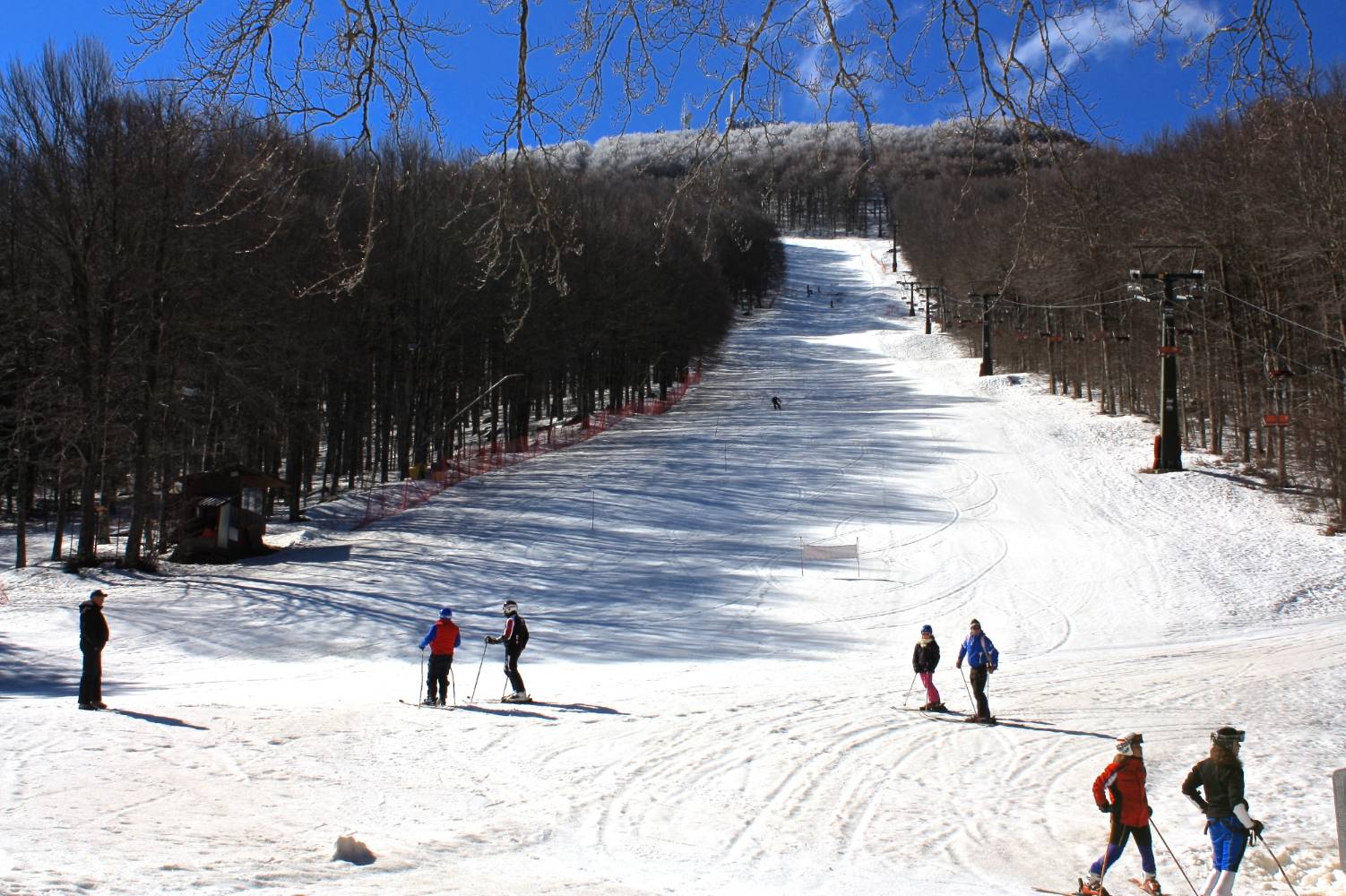 Skiing on Monte Amiata
The winter season begins near Siena
The winter resort of Monte Amiata, nestled among the largest beech wood in Europe, and located south of Siena, offers 10 km of alpine ski slopes, plus 8 lifts that can be used as part of SKIPASS AMIATA as well as 10.5 km of Nordic ski slopes, half of which are constantly busy and usable. But there is much more to Monte Amiata than just downhill skiing: try out the cross-country pistes and the snow-shoe tracks.
Downhill piste Marsiliana-Macinaie winds its way through the lovely Pian della Marsiliana beechwood, near Cantore. The first two kilometres are mainly on the flat with gentle slopes, great for beginners as well as more expert skiers. They are used for classic and free skiing. Connected to this loop there is another slope that leads to near Prato delle Macinaie. The Macinaie loop is a series of short yet steep slopes with very fast downhill parts, hence recommended for advanced skiers.
Snowshoe excursions are possible during the day or at night, and the routes vary according to the number of people taking part and the level of difficulty.
Go exploring at night, when excursions vary in length from an hour and a half to three hours. If you love a bit of an adventure, walk through the beechwood.
Head over to Snow Park Macinaie, which offers a 4-metre jump, a 6-metre rail box, a 3x3-metre kink box, a jersey, a pole jam and a 1.5-metre jump, a 6-metre double tube hand rail for all snowboard lovers, in total safety and without disturbing the skiers on the slopes.
Winter sports lovers can try out the new ski lift and ski pass map, which contains information and details about the slopes, the opening hours of facilities and plenty of advice for a fun-filled and safe winter holiday.
For more information on Monte Amiata's skiing facilities, see www.amiataneve.it
You might also be interested in