Open call for storytellers
Take over our Instagram account for a day and become our special reporter
Following on from the great success of the Christmas 2016 edition of our Instagram Stories Takeover project, we've launched an open call for storytellers!
Here is your chance to become our special reporter, help us tell our friends from all over the world the countless facets that make Tuscany so enjoyable and unique!
You will take over our Instagram account for a day and get in touch with our followers through both the regular feed and the Instagram Stories feed.
Wondering about requirements?
We're looking for English speaking bloggers, photographers, video makers or journalists who also are Instagram addicts. However, above all, the most important requirement is quite easy to fulfil: you need to be deeply in love with Tuscany! :)
No dates, no theme, no locations, the choice is up to you! We would like you to show YOUR Tuscany on our Instagram account, so we decided to give you total freedom. Pick from your favourite Tuscan experiences, choose the date and submit the application. Need some examples? Your favourite hiking trail, the free hot springs spot you love the most, the hidden secrets of your town or area, will do. We're very, very eager to discover where you're going to take us!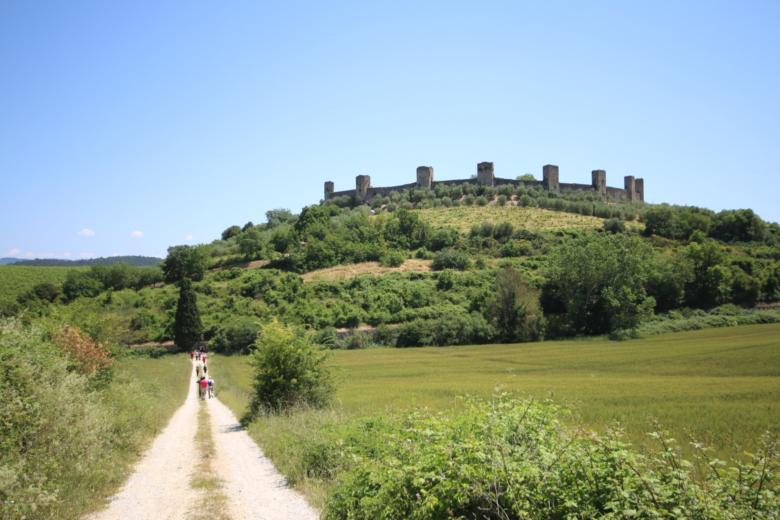 How it will work in detail
Step 1.
First of all, fill in the form on the Play Your Tuscany website (link below) and submit your application making the most of the text fields: tell us why we should hire YOU for our Takeover. Share with us your ideas about the date, theme(s) and location(s) you chose and about how you would structure your takeover. Very important to note: keep in mind that all the content you'll be producing during the takeover will need to be in English!
(When submitting your application below you will also be asked to accept an authorization document for the reproduction/use of the content and a code of conduct. Read the terms and conditions carefully.)
Step 2.
We'll choose our specialist reporters depending upon the quality of the proposal: if you're one of the lucky folks, we'll get in touch with you asap!
Step 3.
Once contact is made, we would like you to start sharing on your blog and social media accounts the news that you are going to take part in our Instagram Takeover. Invite your friends and followers to follow our Instagram account in order to maximize your and our visibility when THE moment comes. Furthermore, we strongly suggest you set up a "plan of attack": gather information on the place you're going to visit and draft an outline of the moments that will make up your story. Remember, planning is essential!
Step 4.
Finally, we get to the day of the actual take over: you'll be submitting content directly on Visit Tuscany's Instagram account. Enjoy your time and make sure you fill up our followers' hearts with Tuscan love!
Note that we will provide reimbursement for your help! And now, fill in the form on Play Your Tuscany to sign up for the "Visit Tuscany Instagram Takeover"!
You might also be interested in