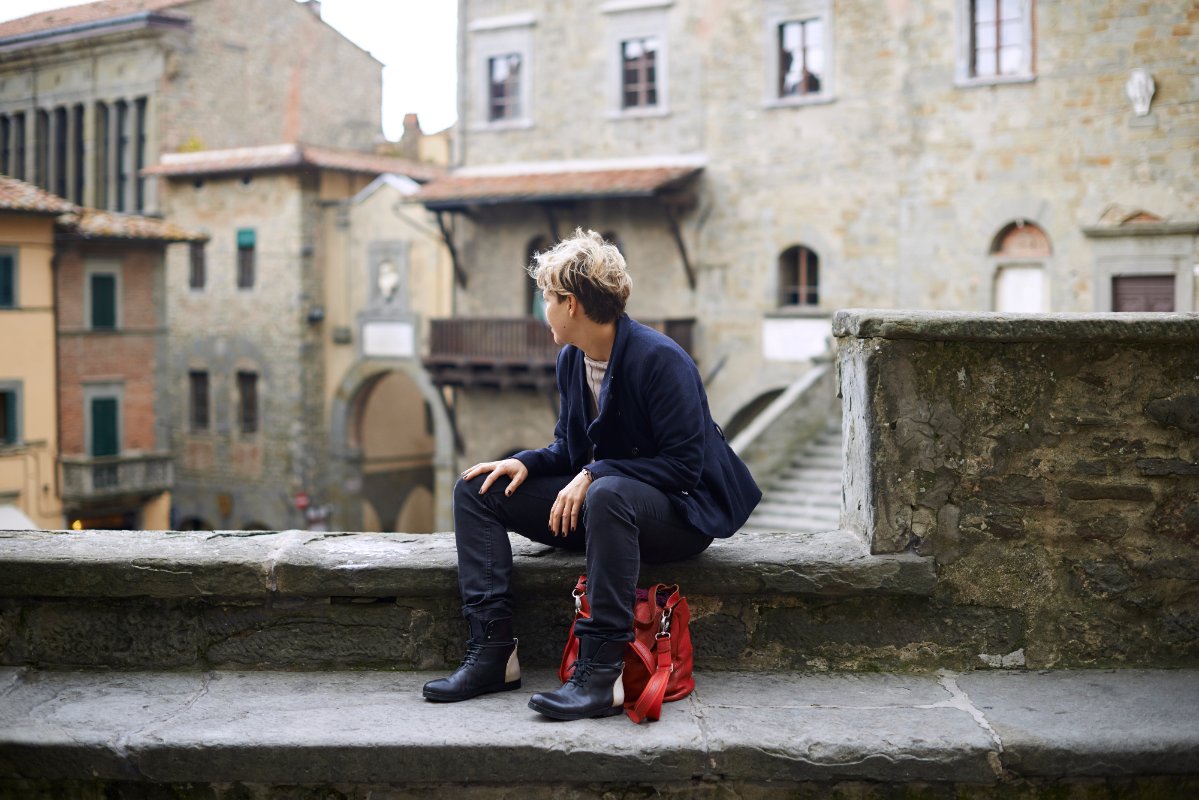 Italian Legendary Motorcycle Tour in Tuscany (live blog)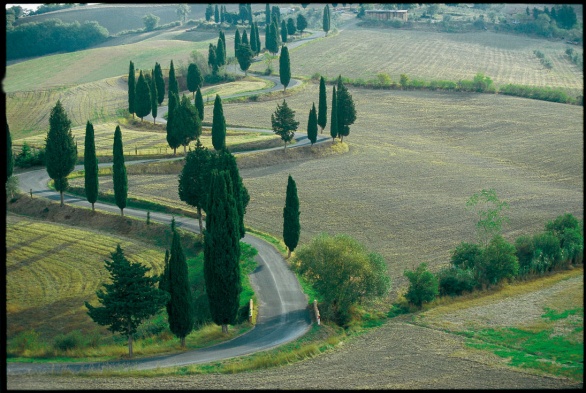 When you see - or hear- a
Ducati
does your heart beat faster? Do you love curves and speed and adventure? So this article is for you because we are talking about one of the coolest events for motorcycle-addicted! It's the
Italian Legenday Tour 2010
promoted by
Dainese
and
Fondazione Sistema Toscana
.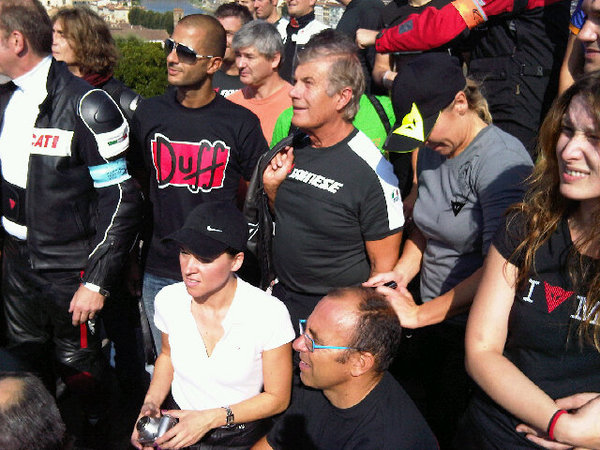 A group of 50 people (journalists, professional pilots, winners of Dainese & Tuscany contests) will participate on this unforgettable experience: a 3 day tour through some of Tuscany's most suggestive areas. Fans will have the chance to enjoy all the highlights of the tour thanks to filming by
intoscana.it
, the official portal of Tuscany which will be following the event directly from one of the motorcycles. Expect on-the-spot interviews and up-to-the-minute reporting. The Fondazione Sistema Toscana (which manages Tuscany's portal and the on-line content you'll find on www.intoscana.it.) will also be tracking the tour thanks to its Social Network, making it available to fans from far and wide. This collaborative project is brainchild of the Maremma's Tourist Office and Dainese, a leading company for the production of protective sportswear for motorcyclists and other dynamic sporting equipment.
Live blogging right here!
Here's the
schedule
- we'll be filling this in with photos and stories over the next few days as they come in from members of the social media team!
The tour kicked off yesterday (Sept 13) at the Dainese headquarters in Vicenza; outfitted in leather and saddling Ducati's, the group zipped over to the Mugello circuit near Borgo san Lorenzo. Here the fun starts because
Valentino Rossi, Giacomo Agostini and Kevin Schwantz
were waiting for the group.
Tuesday September 14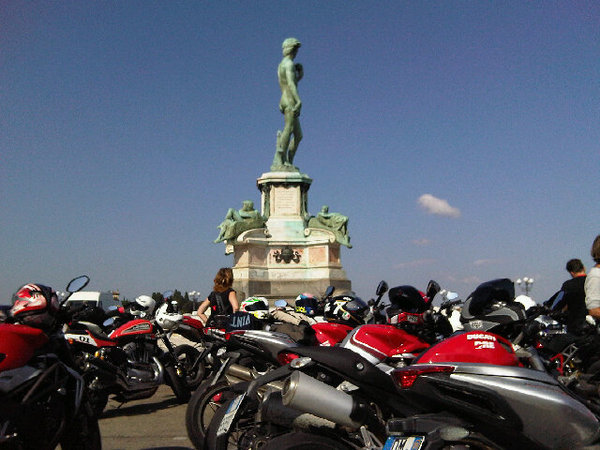 The sun's streaming down after last night's rain - phew! Participants passed through Florence, taking a break in Piazzale Michelangelo where they admired the view from under the bronze copy of Michelangelo's David. The snake-like trail of motorcycles stopped in Greve in Chianti and picturesque Monteriggioni. Nearby, the group enjoyed a ridiculously large lunch, after which some people looked like they really needed a nap. But the stops are short (and the time for live blogging is minimal)...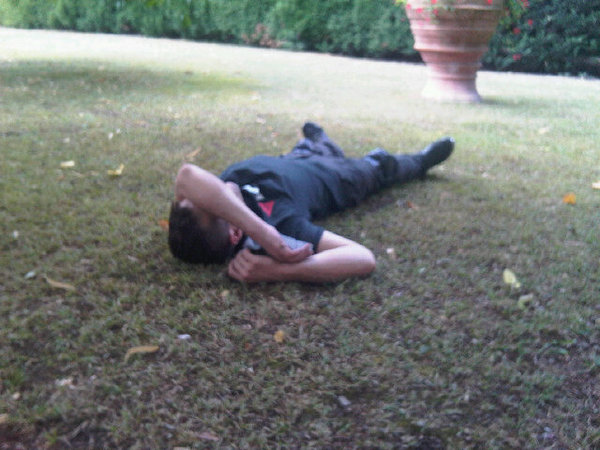 Another stop this pm will be in San Galgano before enjoying cocktails in stunning Massa Marittima. By night they'll be at Tuscany's coast - 272 km today in the sunshine!!
Wednesday September 15
On September 15, the tour continues through various towns in the Maremma area and along the breath-taking coastline of the Argentario. The weather prediction mentioned some possible rain but so far we've been blessed by a return of summer, and a bright sun that lights up the beauty of the Tuscan coastal area. We started this morning at a farm near Grosseto and headed towards the Monte Amiata area. The first stop was
Montalcino
, famed for its wines... We parked the bikes by the fortress, a nice contrast of sleek modern lines against renaissance brick.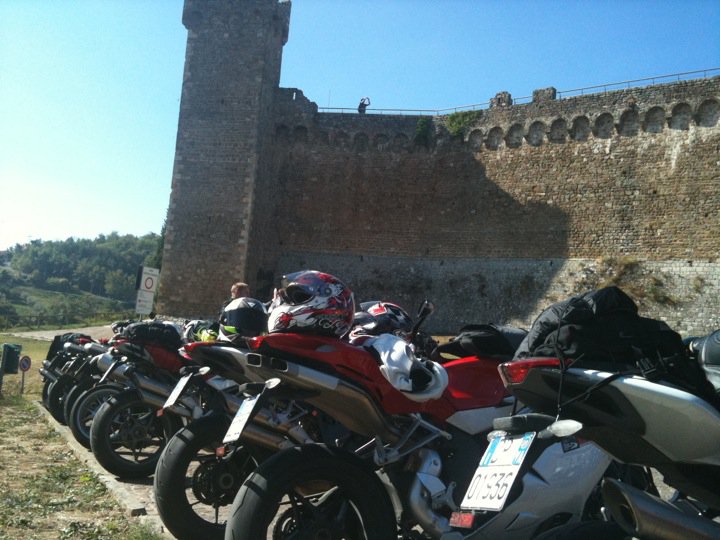 Our lucky protagonists will be lunching at the Arcidosso Castle. Once they've enjoyed the views of
Pitigliano
, our motorcyclists will have a chance to relax at Porto Ercole's Argentario Golf Resort, located in the municipality of Monte Argentario.
Twitter stream! #legendarytour2010
You might also be interested in