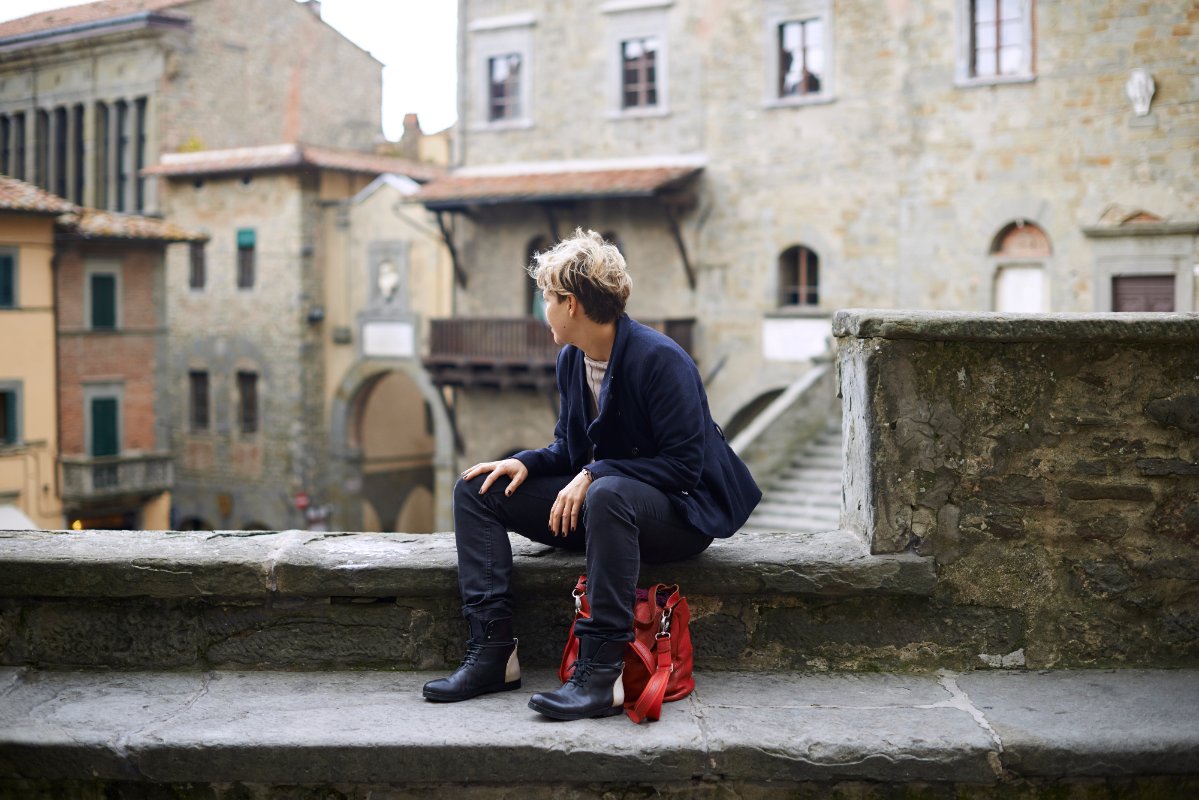 Dining along the via Francigena with the ancient Pilgrim cake
Travelling along the Francigena is an experience which goes beyond individual spirituality: it's tiresome, sweaty and a chance to meet others. A path of encounter and collaboration with people from all walks of life.
In the past, when the pilgrims stopped in a city or small town, the local people there treated them with respect, even if they were strangers and spoke a different language. As well as accommodation – which was sometimes 'arranged' –the locals looked out for them and fed them. In precisely this context, one of the typical Tuscan dishes came about: the torta co' bischeri.
Every year in Pontasserchio, to celebrate the Holy Crucifix of the Miracle on April 28, hundreds of pilgrims arrive. In order to feed them all, it was necessary to cook something substantial, rich and capable of lifting spirits. Therefore, the recipe for the cake was passed around Vecchiana in San Giuliano Terme, a community which in more modern times has been assigned an official mark of quality.
In the Pisan dialect, the "bischeri" from which the cake takes its name, refer to the folds of shortcrust pastry in the dough. In Lucca, this is referred to as "becchi", even if the famous torta co'becchi has now changed somewhat, compared to the past.
The torta co' bischeri is made by completely covering the base of a circular cake tin with a layer of shortcrust pastry, so it fills the base evenly and up the sides. This is then filled with boiled rice, eggs, chocolate, raisins, pinenuts (strictly those from the Migliarino San Rossore park), candied fruit and some nutmeg and liqueur (ie. Rum). The shortcrust pastry which exceeds the cake tin edges should be folded back down, creating small flaps and the cake should be decorate with some strips of shortcrust pastry, creating a criss-cross effect, much like a 'crostata'. According to taste, you can also sprinkle with icing sugar.
For a list of ingredients and the whole recipe, read on here: this link for Tuscanycious' torta co'becchi recipe.
You might also be interested in
Valdera
As with the river Era, the Valdera valley begins at the foot of the Volterra hills and runs to the town of Pontedera. Located in the center of the crossroads between Florence, Pisa and Volterra, this green territory rich in water has been ...
Scopri Valderakeyboard_backspace