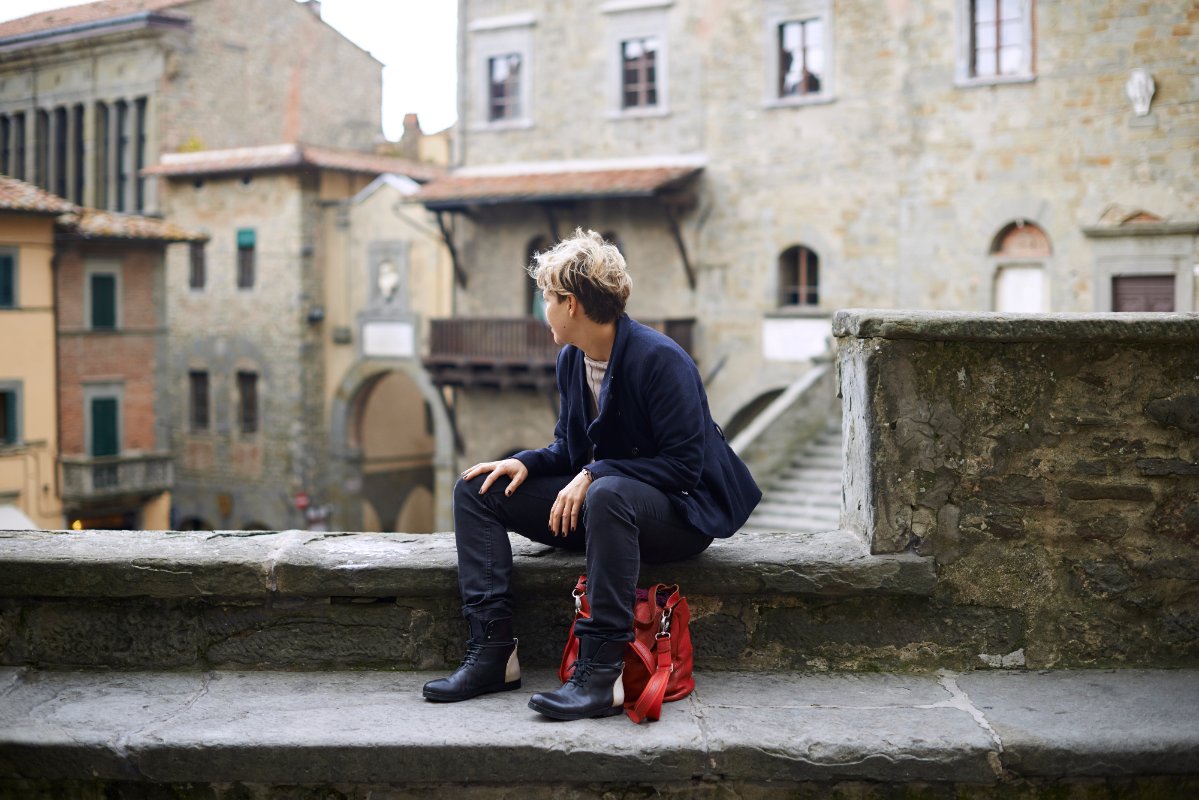 David in his originally intended location
It's not every day that one gets to
take a rickety elevator up the side of the Duomo
to see the
David in his originally intended location
- at the level of the ballustrade, high up on the side of the cathedral. In the context of Florens 2010, the debate that took place about the placement of the David in 1504 is reopened - and reenacted.
While tourists are getting an extra David for their buck and are undeniably entertained by this "happening", this isn't all show.
Imagine what it would have been like if the David had been placed here
instead of in Piazza della Signoria! That's in fact what the scholars behind this project want us to ask. With this unprecedented reenactment,
art historian Sergio Risaliti says we can finally truly understand the David in context
. Over the next few days this copy (executed by the Studi d'Arte Cave Michelangelo) will be moved to the other areas considered for the statue. For as you know, when the statue was commissioned to Michelangelo in 1501 it was for the Duomo, intended for this place in which we see him in these photos. But when people saw the final product, they realized it would be a waste to hide him up there. So, a commission made up of artists (including Botticelli and Leonardo) and leading citizens was formed to decide where to put it. The placement in front of the main entrance to the
Palazzo Vecchio
was favoured by members of the new Republican government, who transformed the David into a political statement. Other places that were considered were in Piazza Duomo or under the Loggia dei Lanzi, that covered structure that you see next to Palazzo Vecchio.
Monsignor Betori, the Archbishop of Florence, praises this event
as it reminds us of David's religious iconography and of the centrality of the Opera del Duomo in its
commission
. Being up on the ballustrade of the Duomo today was an amazing opportunity - it's open to the public just once a year, on September 8th. Too bad it was rainy; I got a little wet shooting this video. [youtube]http://www.youtube.com/watch?v=P7XDpKv9tPE[/youtube] Want to know more about David? How about these
David Facts
or this
Michelangelo Florence Itinerary
.
You might also be interested in