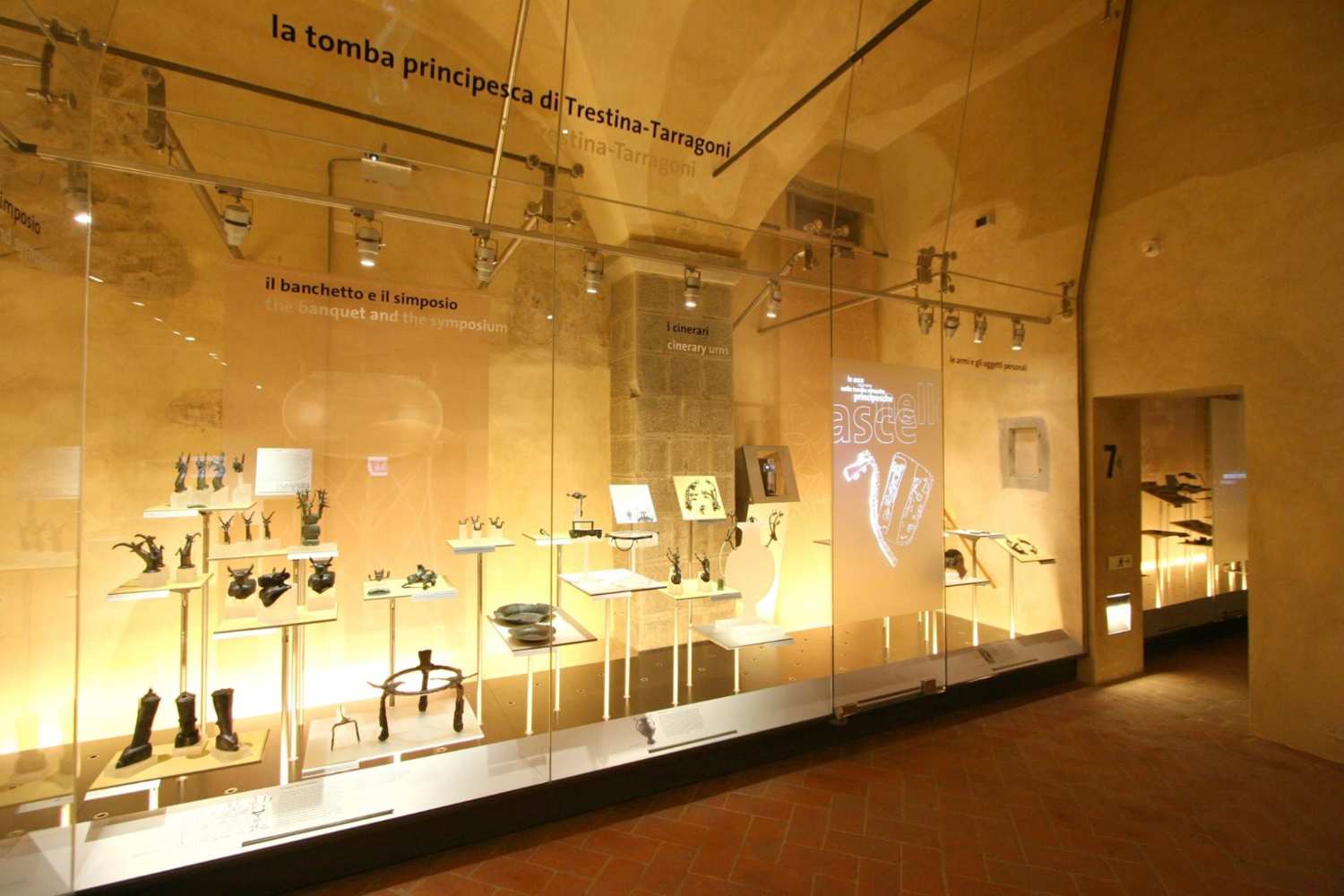 Photo ©MAEC - Museo dell'Accademia Etrusca e della Città di Cortona
An artistic trip in Tuscany: accessible museums and routes
Itineraries that guarantee access to Tuscany's cultural heritage
Since 2009, the tactile tour at the Uffizi Gallery, called "Touchable Uffizi", has been expanded and increased. The Polo Museale Fiorentino, however, now has other accessible itineraries including a program to promote artistic and cultural heritage dedicated to the blind and visually impaired. The participants are given special gloves that allow them to discover in a "tactile language", learning the history, content and artistic techniques in the artwork.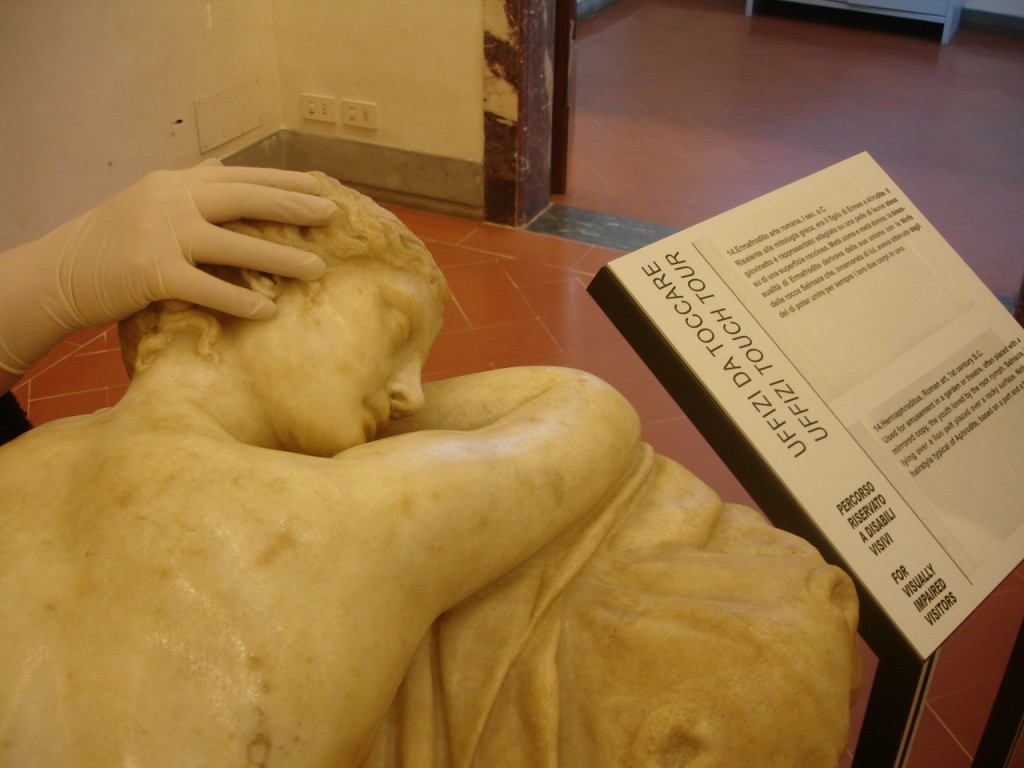 Guided tours have been organised at the National Bargello Museum and at the Last Supper by Andrea del Sarto Museum, while "Form and Matter Through Touch" has been opened at Palazzo Pitti. This is a multi-sensory tour that makes its masterpieces accessible to those with visual disabilities, providing a unique experience thanks to the opportunity to "tactilely read" some of the works of great artists.
Another activity catered to the blind is the Bishop's Palace in Pistoia, home to the "Touchable City" Museum. In the exhibition, you will find a tactile map of the historical town centre and to-scale models of some buildings including: The town hall, cathedral, the baptistry and the Church of the Madonna dell'Umilità. All of this is accompanied by a series of explanatory plaques in braille and samples of the materials used for building like marble, sandstone and brick.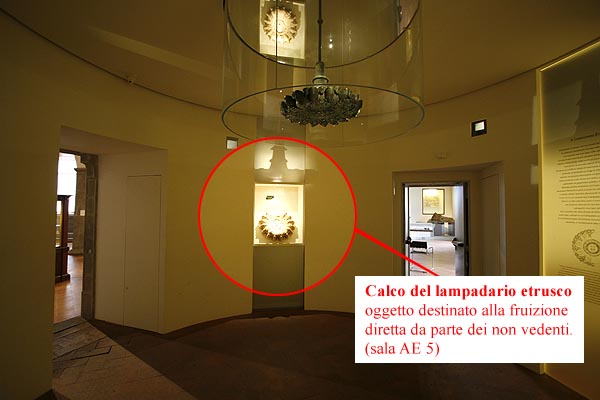 The MAEC, the Cortona Etruscan Academy Museum, has also guaranteed similar services: as well as assuring complete mobility between rooms for the disabled, they have put in place guide panels in braille and reproductions of the exhibits meant for direct use of the blind.
Finally, we find ourselves in the Val de Cornia, where we can visit the Populonia Archaeological Museum. As well as having complete disabled access, it also has its new multi-sensory tour available for the blind and visually impaired. The museum gives everyone the opportunity to fully understand and enjoy the three historical symbols of ancient Populonia: the Dei Carri Tomb (the most well-conserved funeral monument in the Baratti and Populonia Archaeological Park), the so-called "dei Pesci" Roman mosaic and the silver Baratti Amphora.
These are only some ideas for spending time in beautiful, interesting and accessible museums. They are timeless activities to help discover Tuscany to your heart's content which respect the demands and needs of everyone. For other starting points or tours, you can consult the website "Turismo senza barriere", which , as well as suggesting trips, restaurants and events, has an entire section that lets you find the closest accessible hotel or accommodation that suits you wherever you are going.
You might also be interested in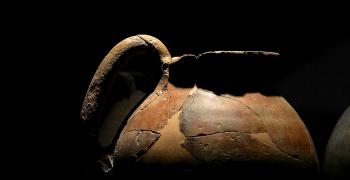 trip_origin
Learn more
Etruscans
Mistery, history and arts: exploring Tuscany in the footsteps of the Etruscans means getting in touch with an ancient, fascinating and enigmatic
continue...