Relaxation and a magical railway tour to the high village in Montecatini Terme
A romantic trip in 8 minutes (featuring a kiss)
Are you looking for a romantic trip with a retro touch? These thermal baths are among the most popular destinations for people wanting to unite wellbeing, relaxation and a cuddle. On top of this there is a magical historic railway line which takes you to the high village of the city on a little red train from bygone days, and this makes the whole experience truly unique.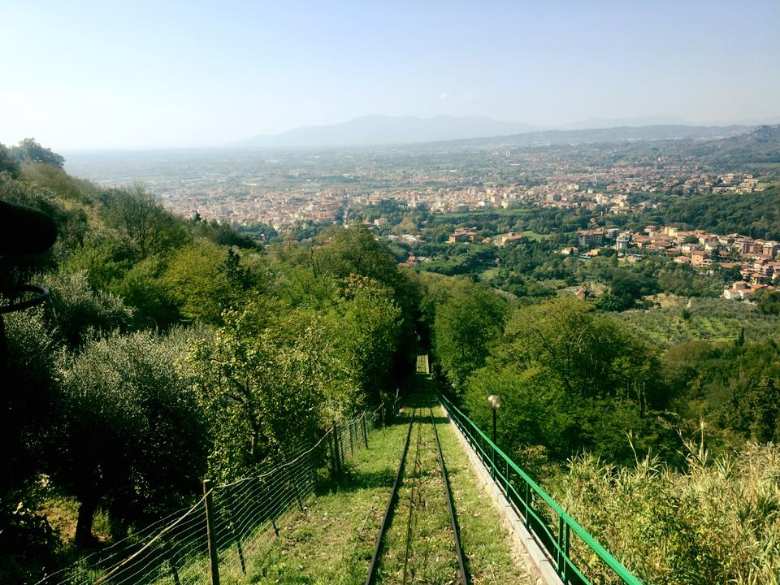 In truth, there are actually two trains, the now famous pair 'Gigio & Gigia'. The trains meet at the halfway point and greet each other as though they are kissing, in the middle of the green hill, where it overlooks an evocative view of the whole of the Valdinievole, your gaze stretching infinitely over the land.
It's at this connection point that visitors usually take romantic selfies, smacking their lips to imply a promise of eternal love. Gigio & Gigia provide the connecting link between the 'two' Montecatini, the elegant and charming thermal baths and the medieval and historical one, situated on the hill. The trip lasts around 8 minutes and crosses 1077 metres by train, which holds a century of history and can take up to 40 people each way. The carriages have stayed the same since the railway opened in 1898, which Giuseppe Verdi attended.
During the journey, the little trains – at a speed of around 2.36 metres per second – climb up to the high village following a steep slope, at points with an incline of 38.5%.
This is an absolutely unmissable experience and an easy way to reach Montecatini Alto, immersing yourself in the countryside.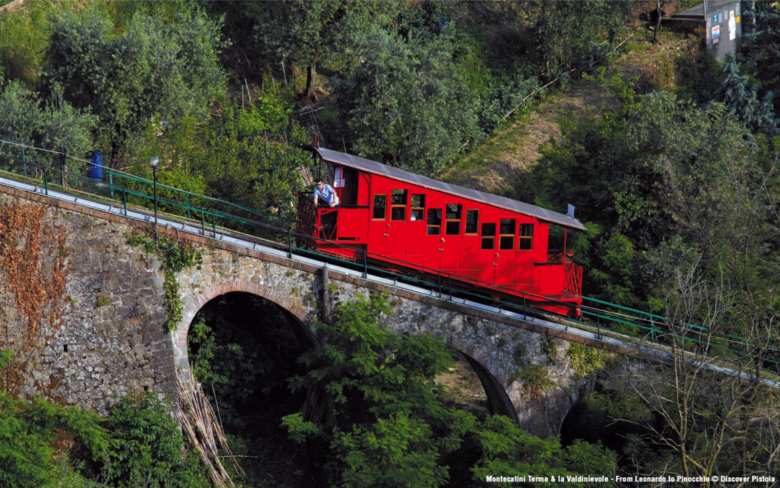 You might also be interested in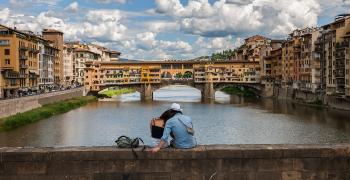 Learn more
Romantic and Wedding
Tuscany is like heaven for food, nature and art town admirers. But it's also the perfect location for couples and wedding celebrations.
continue...