Say yes in Tuscany!
10 reasons why you should get married here
In the foreigners' imagination, Tuscany is a land of good food, wine, art and beautiful, friendly people. Probably those who want to get married here have in their minds images from the film, "Under the Tuscan Sun", like fields of shimmering sunflowers and medieval hamlets. This is all true, but there are lots more reasons you should consider getting hitched in Tuscany. Here are some!
1) Landscapes: People get married in Tuscany for the beautiful landscape, stunning sunsets, for the cities full of history and art, but also for the great peace and tranquillity that region's countryside, hamlets and hills have to offer. The landscape varies a lot in the region; just choose the one that best suits your idea of Tuscany.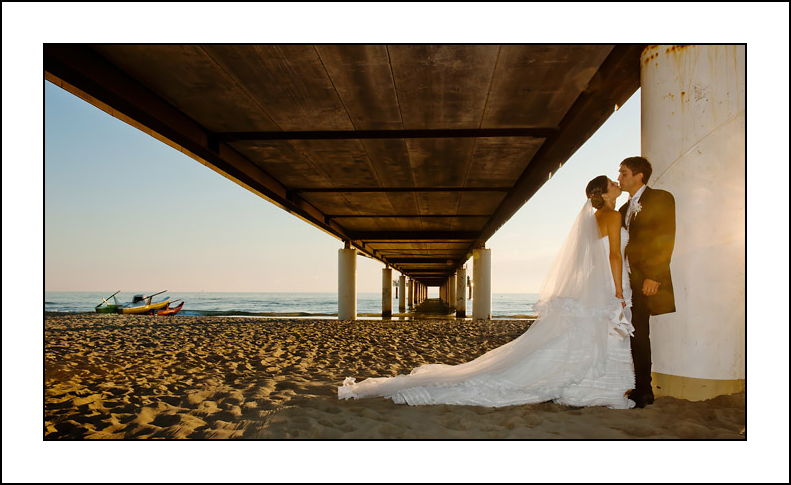 2) Historical towns: Another possibility is to get married in a historical town, such as Florence, Siena, Arezzo, Volterra or Pisa. Imagine you and your partner while sipping a glass of wine in your wedding dress under the shadow of a famous monument… amazing!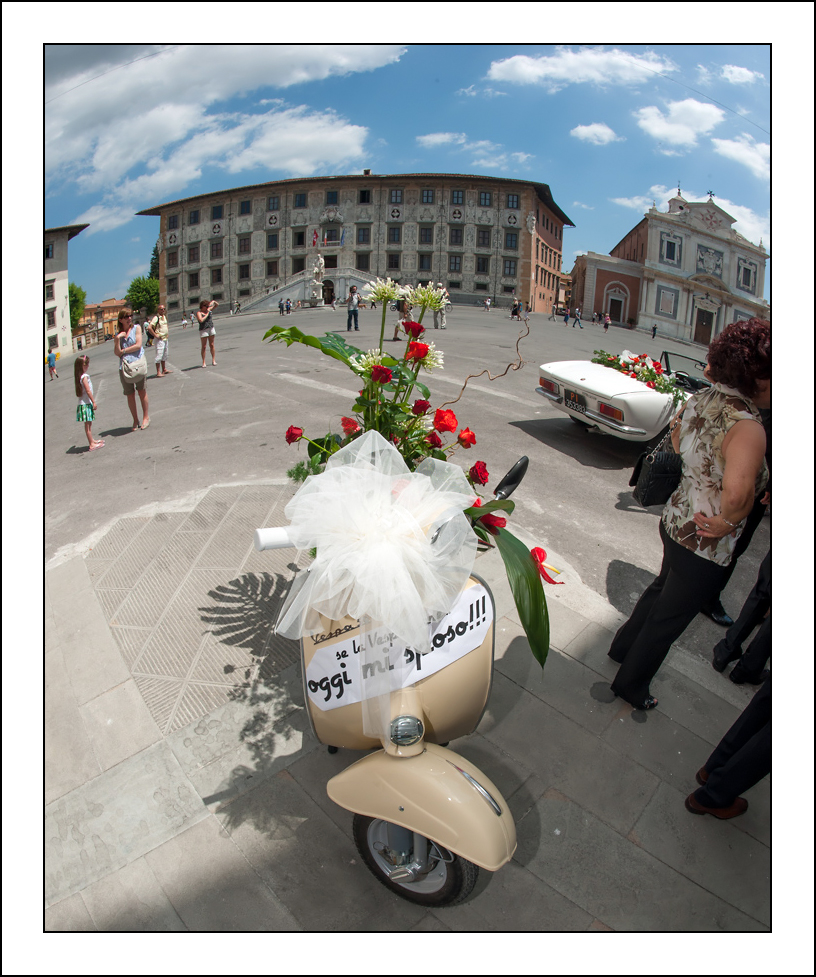 3) Location: There are hundreds, thousands of venues you can choose from for your marriage: it can be in one of the Medici Villas (which recently presented their candidacy to become a UNESCO world heritage sites) or in one of the several villas in the countryside around Lucca, Pistoia, and Arezzo. It can be from the top of a terrace of a hotel, surrounded by a city; in a castle; in a farmhouse; or in a place with a panoramic view like Michelangelo Square that dominates Florence. It can be in front of the see or on a island in the Tuscan Archipelago. The list never ends!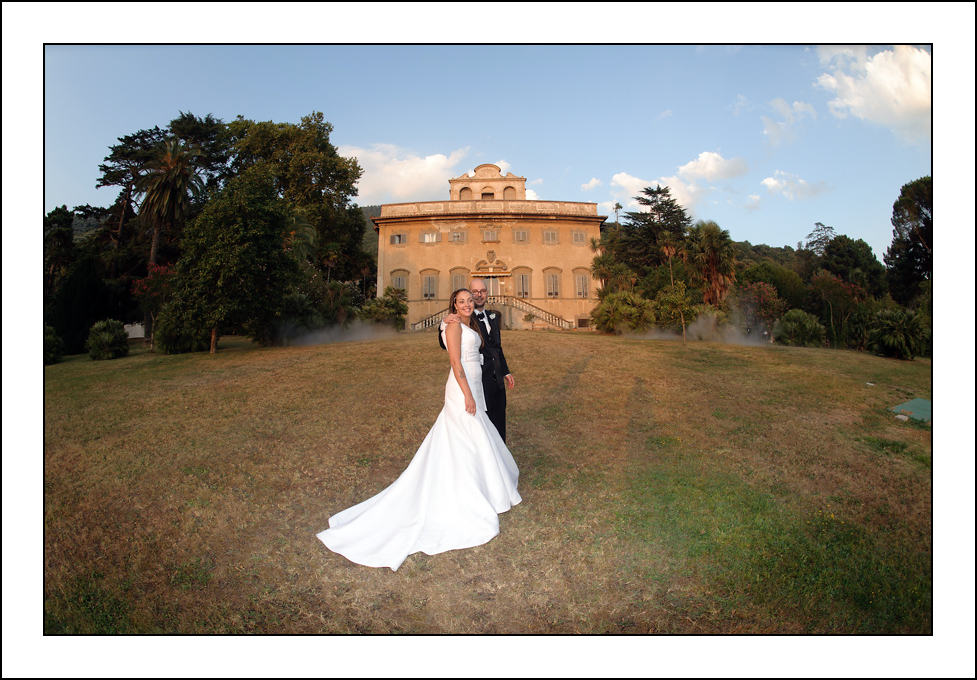 4) Memories: Another reason why a lot of people decide to get married in Tuscany is because they have great memories connected to the region: maybe they studied in Florence, Siena or Pisa for a semester as students, or they had such a great time on holidays here. Maybe because they have seen Tuscany on the television or read something about it in a book. Anyway, the fascination with Tuscany is universal and everlasting!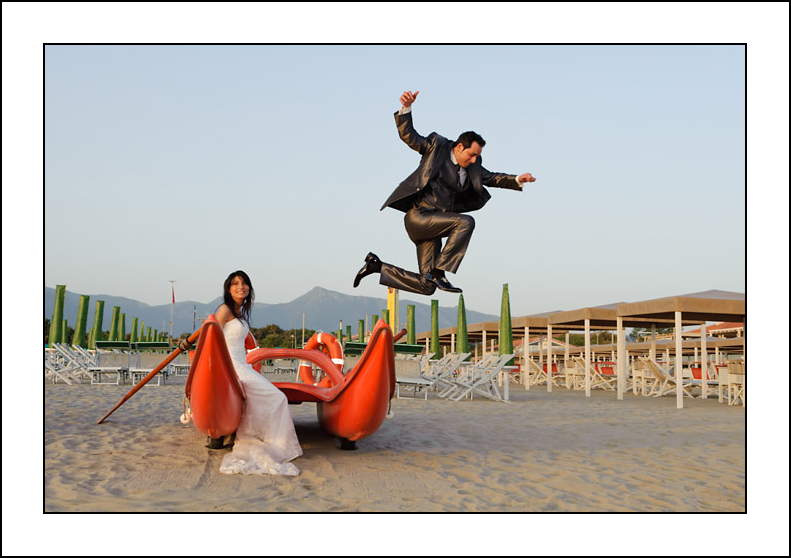 5) Wedding attire: You know that fashion is one of Italy's many talents and many fashion houses are located in Tuscany. So, it is the ideal place to choose a memorable dress for the bride-to-be, the groom and even the bridesmaids!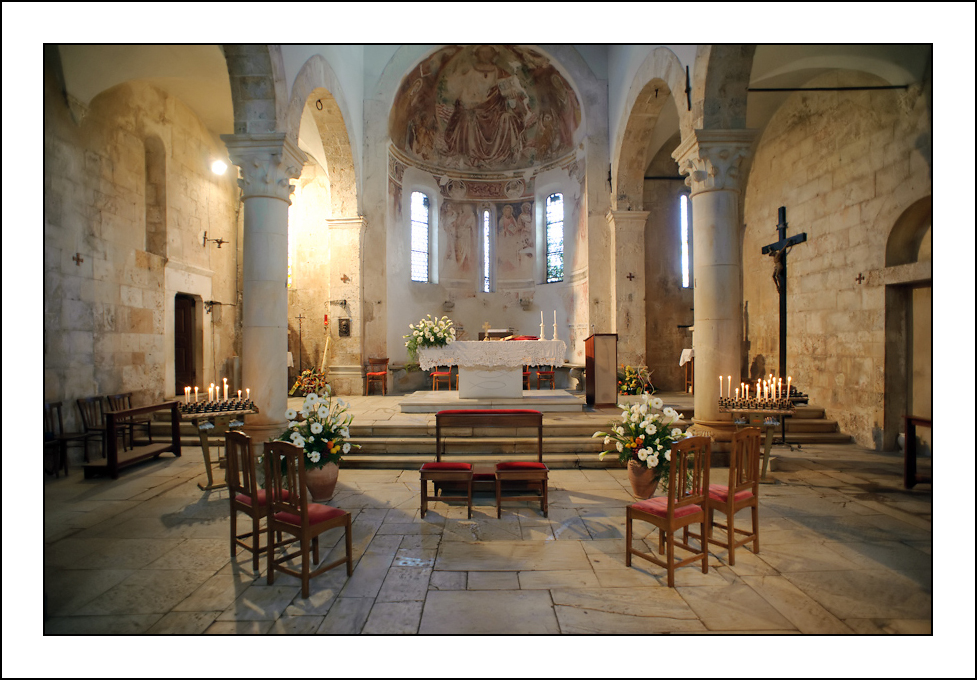 6) Price: Get married in Tuscany is cheaper than you think. You can hire a wedding planner and save money (and patience!) or find the solution that best suits to you on your own. The price depends, of course, on how many people you invite, what kind of ceremony you want, and what kind of catering you request.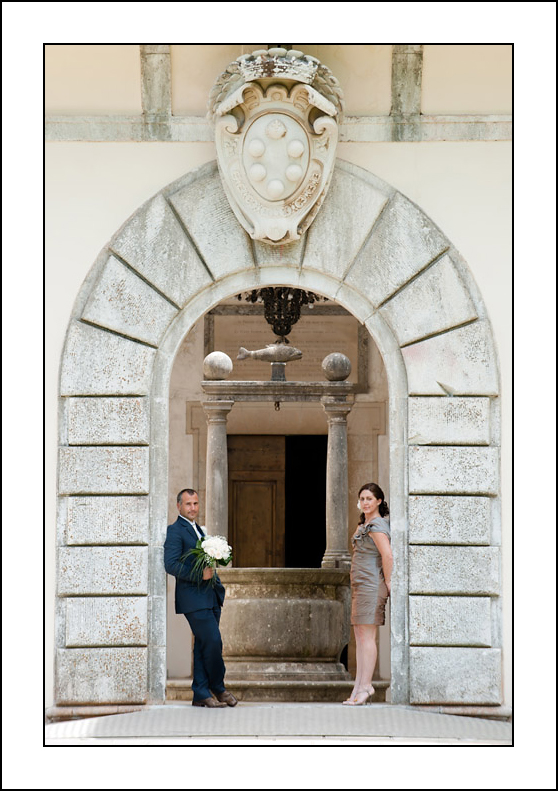 7) Food & Beverage: Food and beverage: we need an entire blog for this! And on such a special occasion, it's really important to fulfill all of your expectations. In Tuscany, it's easy to fall on one's feet: quality is high and there are several special products. Also, the relation between price and quality is good. You can plan a wedding with on a budget without missing anything.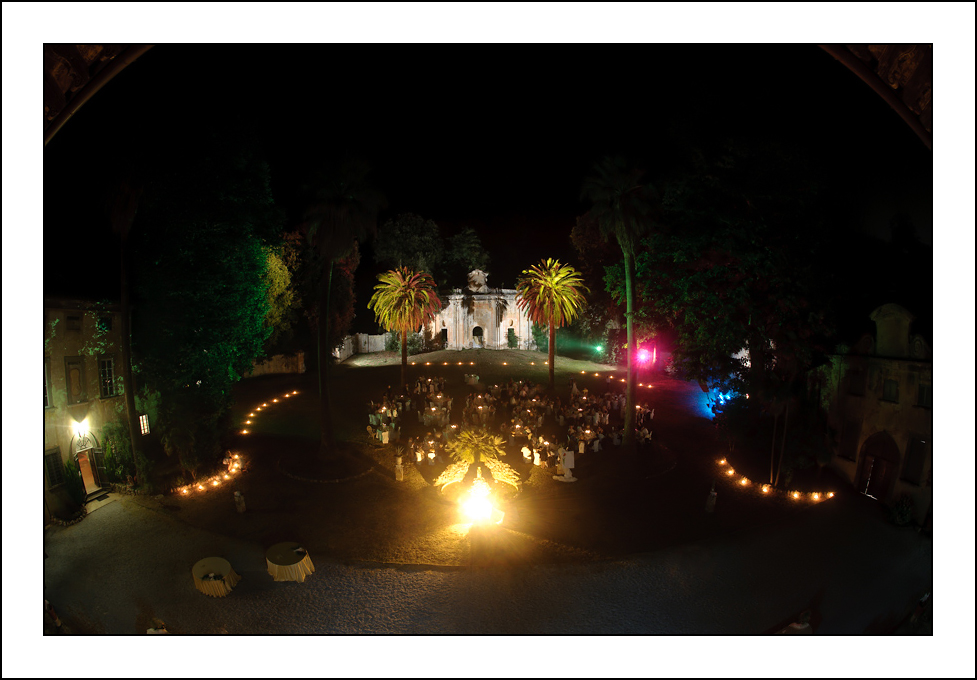 8 ) Location for a bachelor/hen party: If getting married in Tuscany is too pretentious for you, you can choose this location for your bachelor/hen party! There are many ways to have fun in Tuscany, such as discos, adventure parks and extreme sports!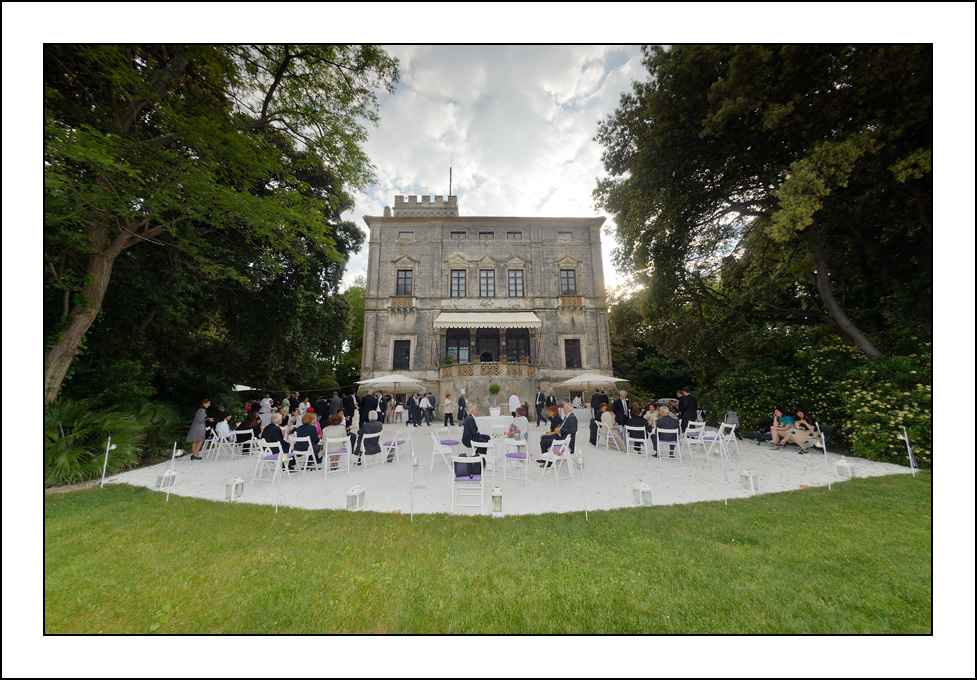 9) Marriage proposal or honeymoon: Another solution is to visit Tuscany for your honeymoon or before, for your marriage proposal. Tuscany offers you a perfect mix of history, nature, relaxation and charm. There are so many options to choose from.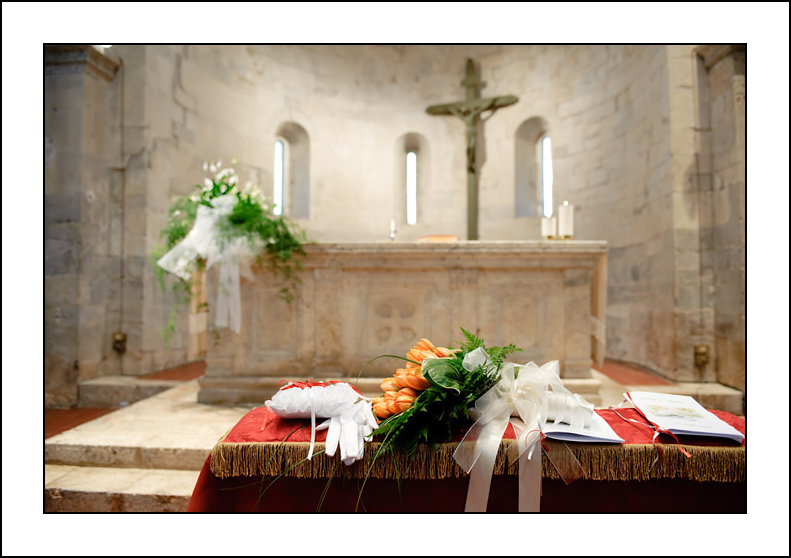 10) Finally… Tuscany is romantic! Horse and carriage rides, rides on Arno River, a Vespa ride through the hills, a weekend at the hot springs for two, a kiss on Ponte Vecchio in Florence… and a lot of other things you can enjoy! Off course you must be careful to take care of the bureaucratic aspects of getting married here (always check with an Italian Consular Officer in your country) and set up an agenda. But, in the end, getting married in Tuscany could not just be a nice idea … but your dream come true!
Photo credits: Alessandro Casalini Photographer
Original article by Serena Puosi
You might also be interested in