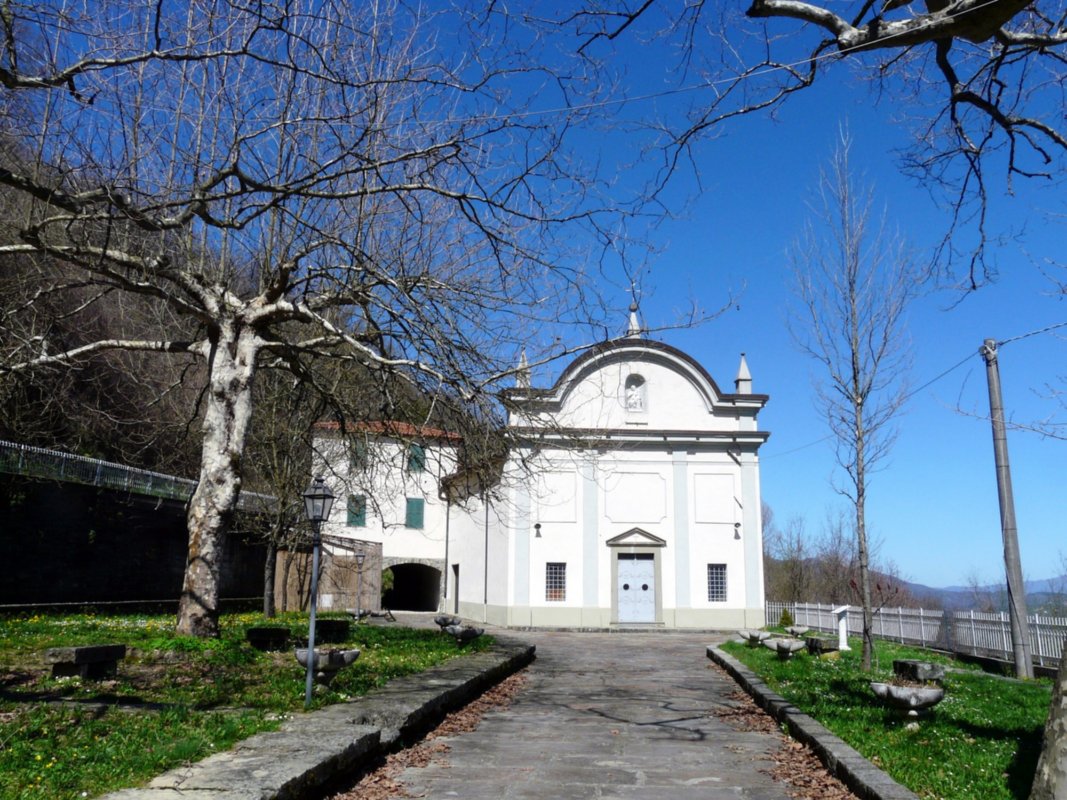 Podenzana
Ruled by the Malaspina family from 1306 up to its becoming an independent marquisate
The wonderful Malaspina Castle, currently owned privately, dominates the old town and it is visible from the valley plains. On the Gaggio Hill you can visit the Sanctuary of the "Madonna della Neve", built in the 17th century.

A VIEW OF THE OLD TOWN CENTRE
The Castle, built after the beginning of the 11th century, was fought over from the next century by the Malaspina family and the Bishop – Count of Luni: a neverending story. Purchased in 1954 by Giuseppe Morandi, it is an imposing manor house with a coat of arms on the façade. It has many large halls, a decorated chapel and an armoury.

OUTSIDE THE CENTRE
The municipality includes many centres that lead to the Val di Vara, where the Via Aurelia is. From the top, the Brunella Fortress dominates the valley.

Montedivalli
Montedivalli, a hamlet of Podenzana, is a little island of Ligurian territory and preserves a Romanesque treasure: the Parish Church of S.Andrea.

NATURE AND HER PATHS
As the other towns of Lunigiana, Podenzana offer a wide range of chestnut woods and paths where it is possible to go trekking, horse riding and cycling.

FOOD AND WINE
Podenzana is the capital of the panigaccio, an ancient dish cooked in red hot clay dishes over an open fire, made out of batter, water and salt.