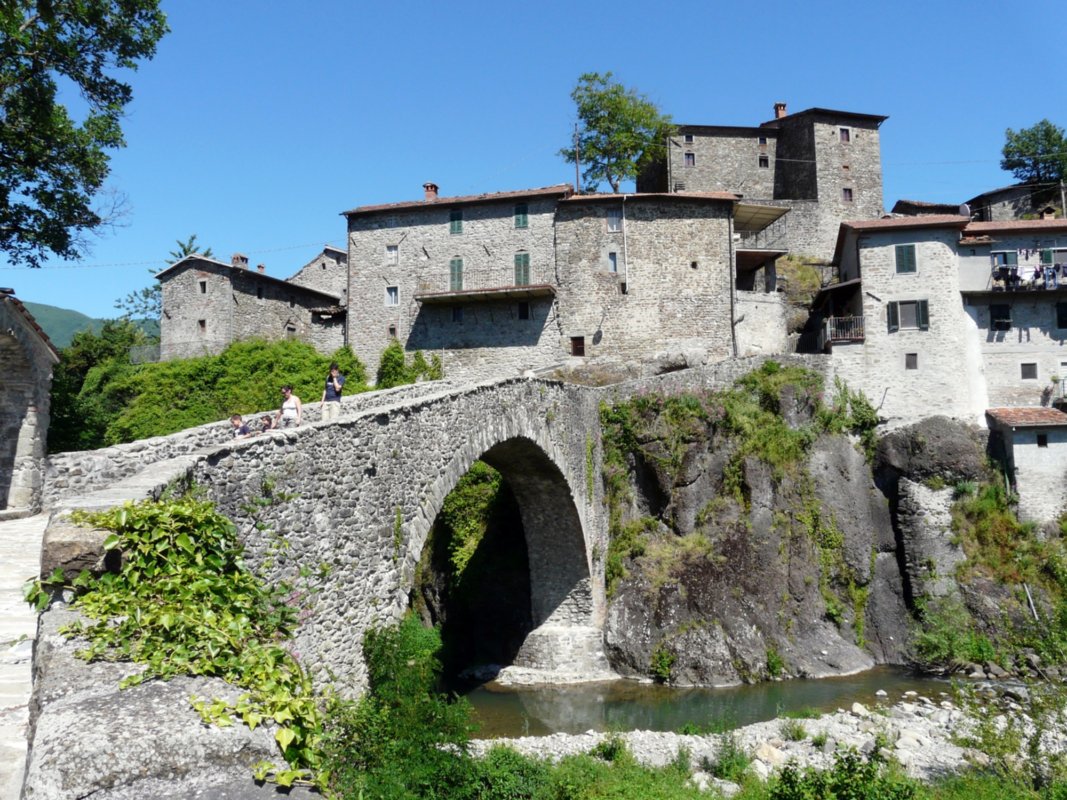 Piazza al Serchio
Home of the festive Fiera di San Pietro
The city of Piazza al Serchio is located at the crossroads between the Garfagnana, the Emilia region and the Lunigiana. It is made up of various hamlets of great beauty almost all closed within the two original branches of the Serchio River: Soraggio and Minucciano. The origins of this center are lost in the pre-Roman period though we can find evidence of them during the Lombard period. During the Middle Ages, Piazza al Serchio experienced strong economic development, thanks to its optimal geographical position.

HISTORY
Two civil authorities historically governed the area: the Bishop of Lucca (until 1700) and the Duke of Modena, who ruled until the unification of Italy. The town was under the ecclesiastical authority of the Luni Diocese. Until 1863, the city was called "Pieve di Castelvecchio" because of a medieval castle ("castrum vetus"), built on a mass of volcanic material emerging from the riverbed.

The name Piazza al Serchio comes from an ample space (a piazza) near the current train station once used as a market during the Middle Ages. The only remains of the old church are the bells (from 1271), found during recent renovations.

Among the principal monuments in the Piazza al Serchio area are the church of Piazza al Serchio, the church of Chiesa di Santa Maria Assunta in Borsigliana, the church of San Biagio in Petrognano and the church of Sant'Anastasio. Among the town's annual events, the Fiera di San Pietro celebrates the most traditional gastronomic products of the area.
&
TOP ATTRACTIONS IN Piazza al Serchio