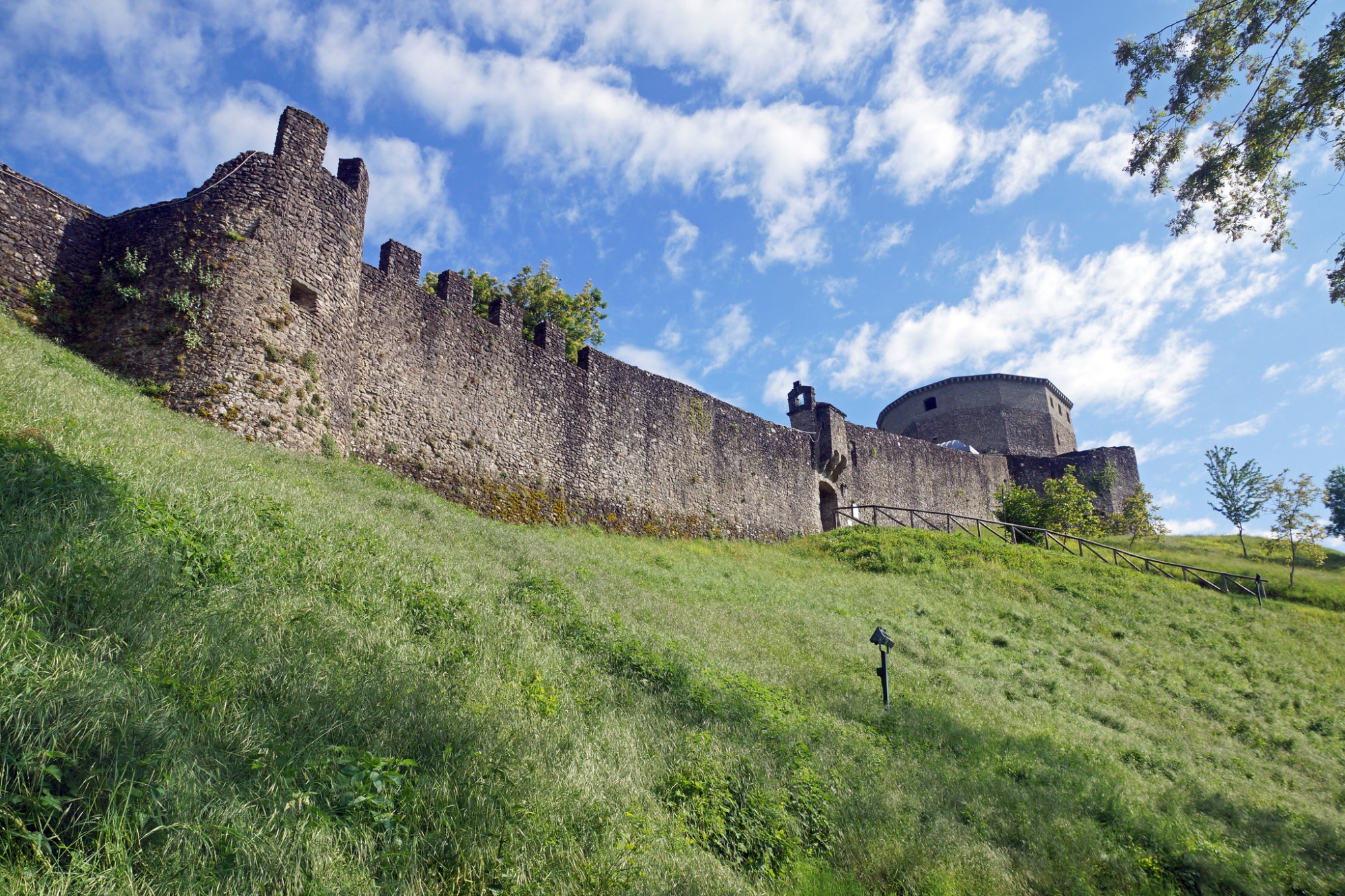 location_cityHistorical Buildings
Verrucole Castle
In San Romano, the fortress was strategic for controlling the Garfagnana valley
Deep in the Garfagnana, 3 kilometres from the municipality of San Romano, sits the imposing Verrucole Castle. The fortress is a very important medieval site, positioned on a hill 600 metres up, above the village of Verrucole.
Built by the Gherardinghi family, it was constructed around the 11th-12th century to dominate the area they ruled over and to oppose the Bacciano family in their claim over San Romano. The castle was made up of two distinct buildings, the Rocca Quadra and Rocca Tonda, located on each side of the hill and surrounded by a wall.
The Castrum Verrucolae Gherardinghi, as it was called on an imperial seal in 1376 by Charles IV, was later given to Spinetta Malaspina, a member of another one of the medieval power-holding families that dominated the border between Tuscany, Liguria and Emilia. Following the conflict between the Guelphs and the Ghibellines, the fortress was taken by the Florentines in 1430, by Lucca four years later, and finally by the Este family, who after 1446 subjected San Romano and its territory to their rule.
The castle can be reached on foot from the village of Verrucole, following the trail up the slopes of the hill. The fortress is open to visitors and you can enjoy a spectacular view of the Garfagnana valley and the Apuan Alps.
San Romano in Garfagnana
Immerse yourself in green valleys, villages and fortresses
San Romano in Garagnana is located in the center of a rich green valley in the territory of the Garfagnana and mid Serchio Valley. The village and its hamlets are the ideal destinations for those who love walks in nature and relaxing in mountainous environments. ...
Morekeyboard_backspace