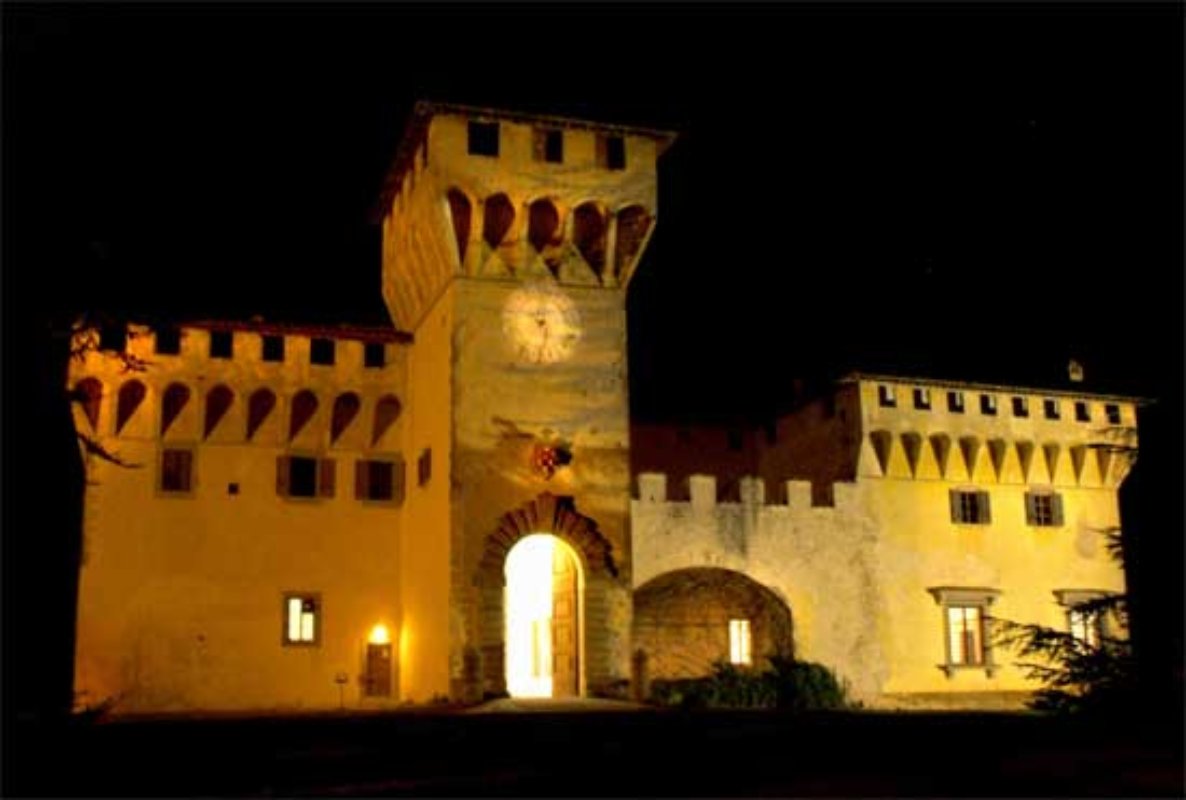 panoramaPanoramic views
Treasures of Barberino Val d'Elsa
Guide to the many jewels in this territory
MONSANTO - LA PANERETTA
Monsanto is located in a panoramic position, on the ridge between the Drove Torrent and the Cepperello ditch. It is an area that borders the Siena and Florence provinces, surrounded by woods and forests, including the famed cypress wood. The villa, Palazzo al Pino, is a nobble residence that presents many interesting features that help trace the date of its construction and renovations back to the 17th and 19th centuries. The ancient castle and fortress, Castello della Paneretta, was first built in the 15th century as an addition to the medieval tower. It has a squared shape and an angular tower, and still maintains some of these original features.

TIGNANO
Overlooking the vast area of the Val d'Elsa and the Drove Valley, the Tignano Castle sits on an isolated ridge (334 m.) in front of Barberino. It is among the most beautiful examples of a walled centre in the entire Val d'Elsa area. Originally a circular structure, the large castle has a central square. To enter, one must take a steep ramp that leads to the Florence Gate, or Porta Fiorentina. In the small walled centre is the Casa Torre Tignano Alto, which was part of the fortified walls of the town. The church of San Romolo, in a Romanic style with a rectangular lay out, was restructured in the 1900s. The Oratory of Sant'Anna is a 16th-century edifice located inside the Tignano castle. Inside it has a ceiling made of wood. Instead, the Tignano Tabernacle is located along the country road that leads from Tignano to Uliveto.

OLENA - SAN GIORGIO
The small town of Olena is located beside the vast woods of the Chianti. The small group of homes has at its centre an equally small parish church. The surrounding countryside is particularly beautiful as it features woods, vineyards and cultivated rural lands. San Giorgio is an ancient isolated edifice, built to house pilgrims and the poor.
You might also be interested in