Places of worship
Abbey of San Michele Arcangelo in Passignano
A historic monastic complex in an enchanting natural setting
The Abbey of Saint Michele Arcangelo is located in the town of Passignano, in the territory of Barberino Tavarnelle. It is a Vallambrosan monastic complex, whose first religious community was recorded around the year 1000.
Although from a distance, its outward appearance may seem like a castle, up close it's easy to see the magnificence of thisplace that exudes spirituality in every corner, starting from the surroundings.
There are multiple reconstructions to be found in the monastery. First rebuilt in 1266, it was then renovated according to Renaissance style, and then, at the end of the 19th century, it was given the appearance of a private residence rather than a place of faith.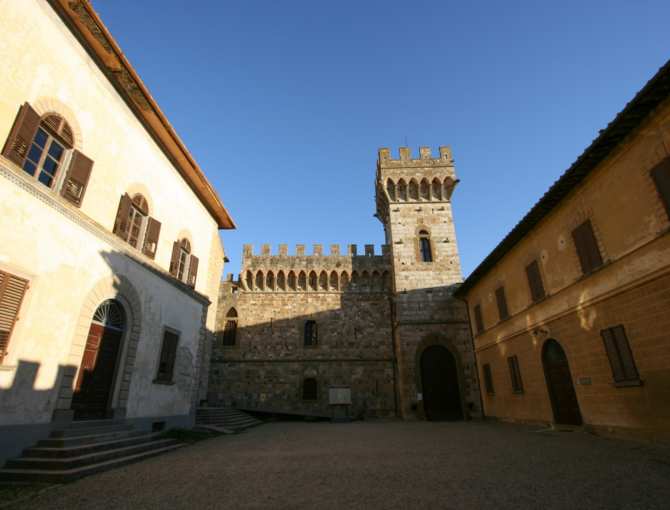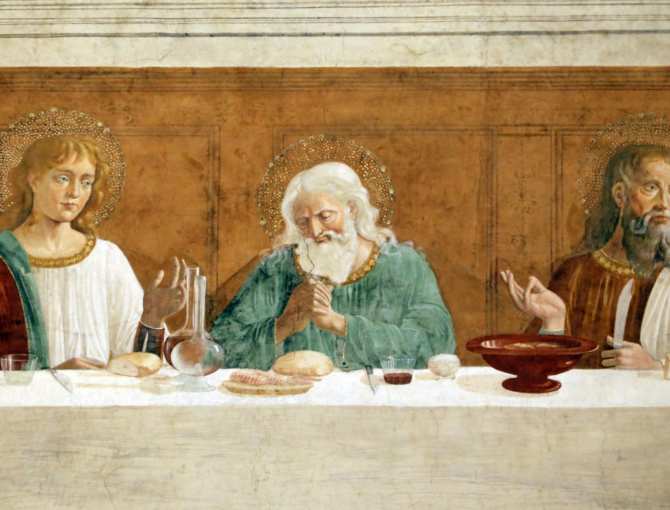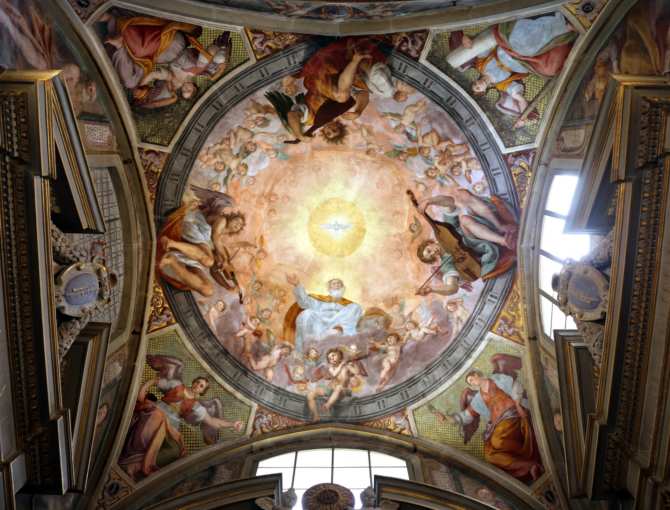 Not to be missed are the refectory and the cloister. The first, from the 15th century, is frescoed by a priceless Last Supper by Ghirlandaio, a work that was also mentioned by Vasari. The cloister, on the other hand, is a classic example of the local mid-15th-century architecture: the interior walls are decorated by Scenes from the Life of St. Benedict, painted by Filippo di Antonio Filippelli.
The monastery's church, built in the mid-13th century, is dedicated to St. Michael the Archangel. Its current appearance is mostly attributable to alterations of the 16th century. The building's Latin cross plan has been interrupted by the presence of a cleverly inlaid monastic choir; at the sides and at the bottom of the building there are several chapels. The main chapel is the one dedicated to St. Michele the Archangel, where there are frescoes and paintings by Passignano, while another of interest is dedicated to Saint Giovanni Gualberto. It is here that the tomb of the saint, founder of the Vallombrosan order, is located.
Barberino Tavarnelle
Churches, villages and parish churches in the Val d'Elsa and Val di Pesa
Barberino Tavarnelle is located in a great position between the Val d'Elsa and Val di Pesa. Here, we are in the heart of Chianti, not far from Florence, in a part of Tuscany that's not too crowded and filled with charming, hidden corners. The municipality was established on January 1, 2019 following the merger of Barberino Val d'Elsa and Tavarnelle Val di Pesa.
Morekeyboard_backspace