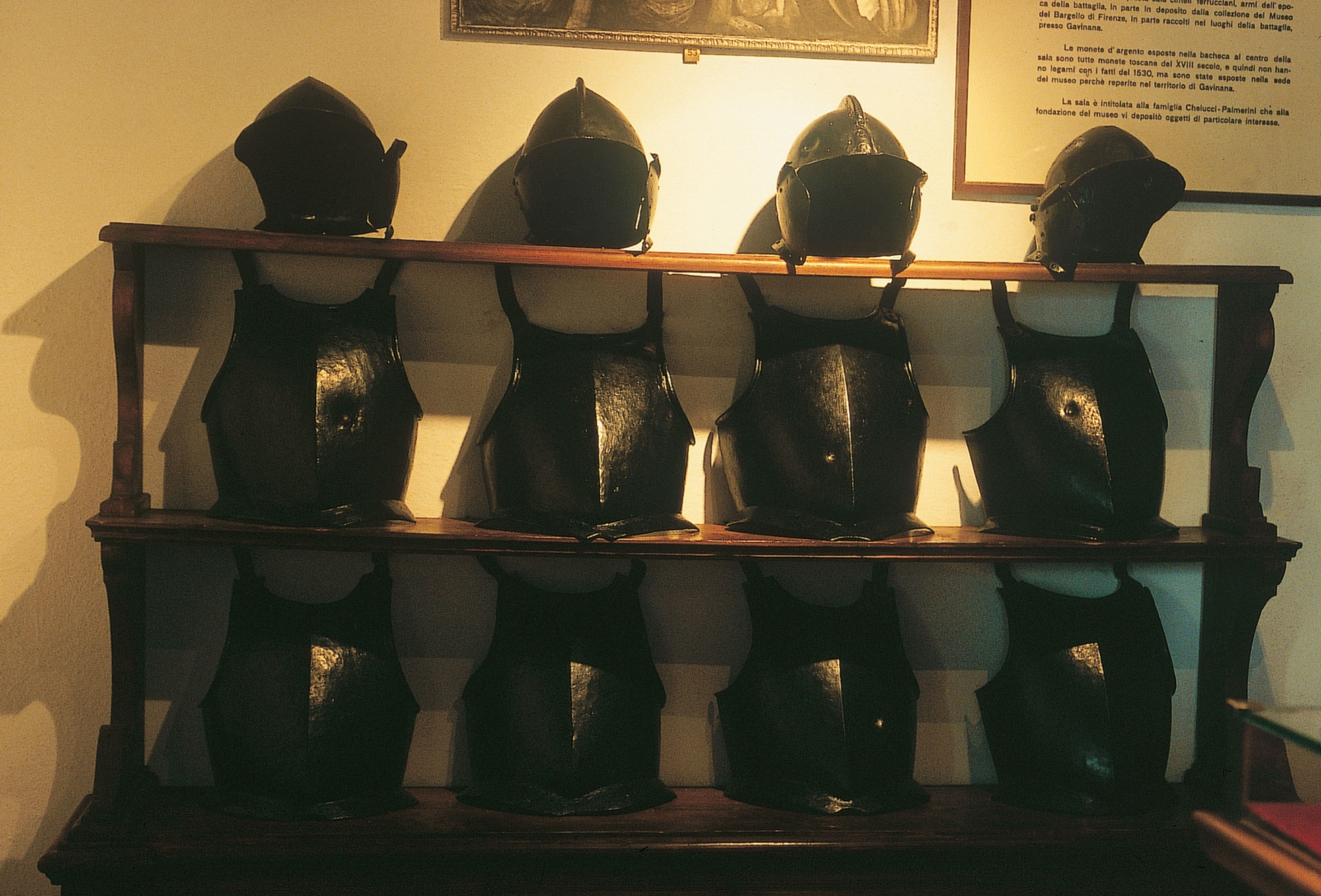 account_balanceMuseums
Museo Ferrucciano in Gavinana
In Gavinana, in the Pistoiese Mountains, there is a museum dedicated to the Florentine Leader Francesco Ferrucci
Currently closed for restoration.
The Municipal Museum dedicated to Francesco Ferrucci is located in Gavinana, on the Pistoiese Mountains, where the Florentine leader died in the famous Battle of Gavinana.
It was August 3, 1530, when Ferrucci fought at the helm of the troops of the Republic of Florence, against the soldiers of Charles V. In memory of his courage and sacrifice in the defense of freedom, a statue in the main square of town was named after him, the work of the sculptor Emilio Gallori.
The museum is set up in the former Casa Battistini, on whose threshold, according to the iconographic and popular tradition, the Florentine captain died at the hands of Fabrizio Maramaldo. It was inaugurated in 1931 and in 1957 rearranged into four thematic rooms: The Arms Room, The D'Azeglio and Battaglia room, The Francesco Ferrucci room and finally The Siege and Flags room.The museum tells the story of Francesco Ferrucci, through documents, memorabilia, family memories and books on his story. The museum houses weapons, armor and coins. You can also see the diorama model, which reproduces the battle lines; paintings by Massimo D'Azeglio - nineteenth-century writer, painter, patriot and politician, who stayed in Gavinana, drawing inspiration for the drafting of his novel "Niccolò de 'Lapi", as well as costumes and flags, historically linked to historical Florentine football, played during the siege of the city.
Another part of the museum is the Francesco Ferrucci Hut, the place where the hero took refuge when wounded and was later captured.
The folkloric history of this hero and the battle is recalled during the Ferruccian Celebrations, a costumed festival, full of events, which is held every year during the first ten days of August.
San Marcello Piteglio
Among small villages and paths in the heart of the Pistoia mountains
The area of San Marcello Piteglio is one of the most charming areas of the Pistoia Mountains and is particularly popular in the summer months due to its cool and dry climate. The chestnut forests alternate with extensive beech woods covering the slopes of the mountains, whose valleys are crossed by clear, rushing streams that are ideal for water sports. ...
Morekeyboard_backspace