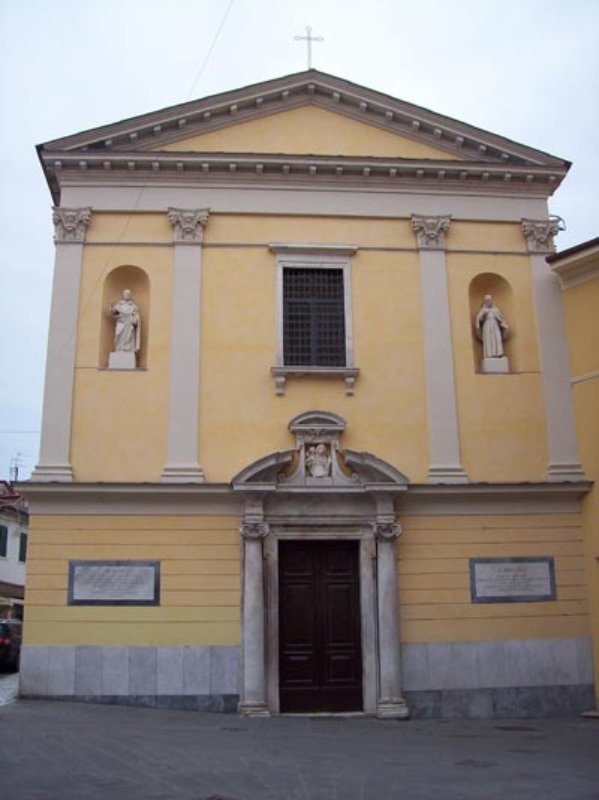 Places of worship
The Sanctuary of the Madonna del Carmine
Monumental structure seeped in history
The imposing sixteenth century Sanctuary of the Madonna del Carmine was built after the Virgin Mary appeared to a shepherdess on July 11, 1536. The church was designed by the architect Giovan Battista Camerini from Bibbiena. Built between 1536 and 1552, it was first occupied by the Observant Franciscans and then by the Carmelites until the end of the eighteenth century. Finally, it was entrusted for a short period to the Camaldolesi monks.

The church underwent two successive nineteenth century renovations; it is now characterized by the grandeur of its Latin Cross plan. Inside, you'll find a stone altar decorated with a fresco from the middle of the seventeenth century created by the Florentine School. At one side of the church, there is an ancient cloister with cells. In efforts to increase the structure's hospitality, the recent restoration process saw the creation of forty beds in addition to space for catering and group activities.

Anghiari
A medieval walled town immersed in the splendid landscape of the Tiber Valley
"Anghiari is a place that reveals its own enchantment only by degrees, and even then, only to the traveller who wants to explore and use their own eyes", wrote Harold Donaldson Eberlein, crossing the Upper Tiber Valley in 1929. Nothing could be truer, because Anghiari, like the rest of Tuscany, is a place to discover. ...
Morekeyboard_backspace
You might also be interested in