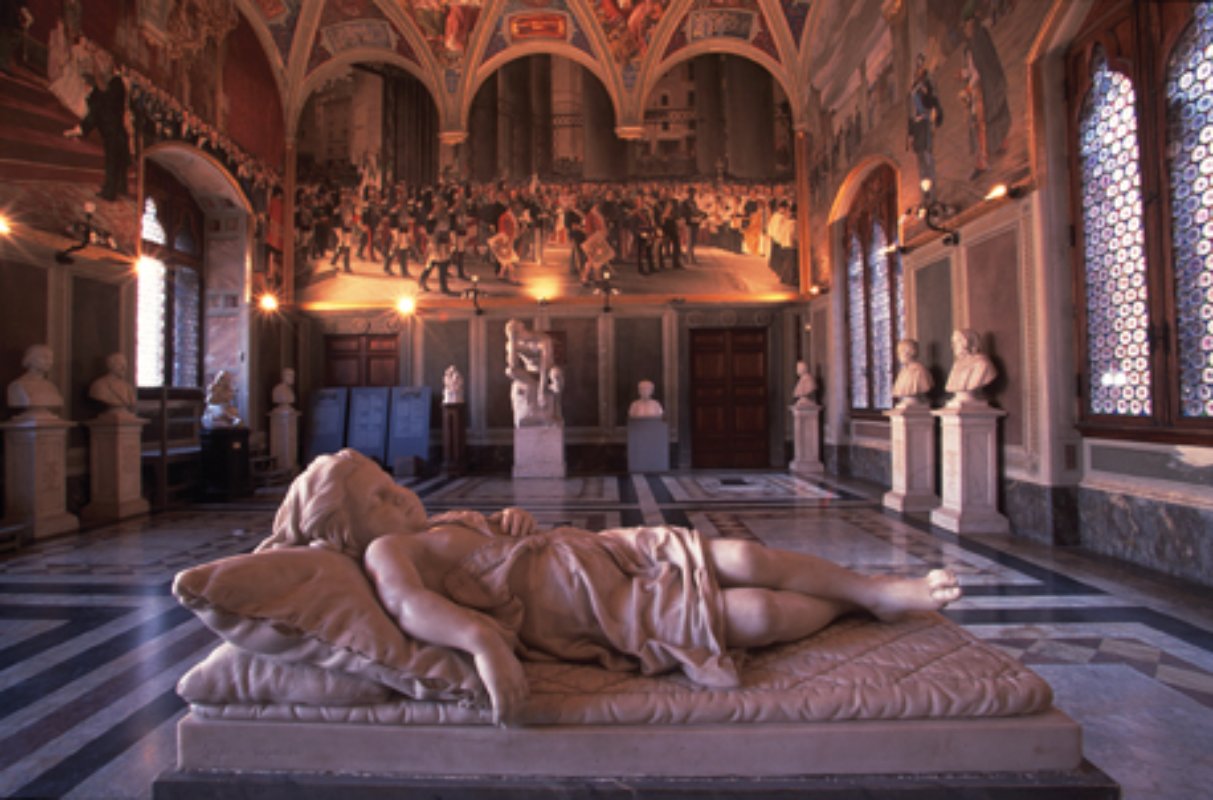 account_balanceMuseums
The Civic Museum
Wonderful collection of decorative items from the Palazzo and prints, seals and medallions
The Civic Museum (Museo Civico) in Siena is found inside Palazzo Pubblico. This palazzo was built between 1297 and 1308 and then renovated and restructured in the seventeenth century.The museum was opened in the 1930s. It tells the history of Palazzo Pubblico which is decorated inside with various frescoes and several other original decorations. There are many works of art on display which have hung here for centuries, including paintings from the sixteenth to the eighteenth centuries. In the chapel there is a collection of holy gold ware which dates from between the twelfth and the seventeenth centuries and several wooden sculptures and ancient decorations. A new display was added to the museum in 1998.

Among the many works of art on display, there are several of particular importance in terms of their historic and artistic value. For example, there are the frescoes by Simone Martini (Maestà and Guidoriccio da Fogliano); the frescoes by Ambrogio Lorenzetti showing allegories and the effects of Good Government and Bad Government; frescoes by Domenico Beccafumi showing episodes from Roman history and sculptures by Jacopo della Quercia for the fountain in Piazza del Campo.
Contact information
piazza del Campo 1
Siena
Telephone 0577-292614
E-mail cultura@comune.siena.it, museocivico@comune.siena.it
museocivico@comune.siena.it


Siena
Where not a single stone has changed down the centuries
Siena shines perfectly from a distance in its medieval magnificence. The three hills amid which the city rests rise up like an idyllic film set, the old boundaries soften like the past into a countryside that sometimes still seem like the scene painted by Ambrosia Lorenzetti in the Allegory of Good Government in the halls of Siena's city hall. ...
Morekeyboard_backspace
You might also be interested in