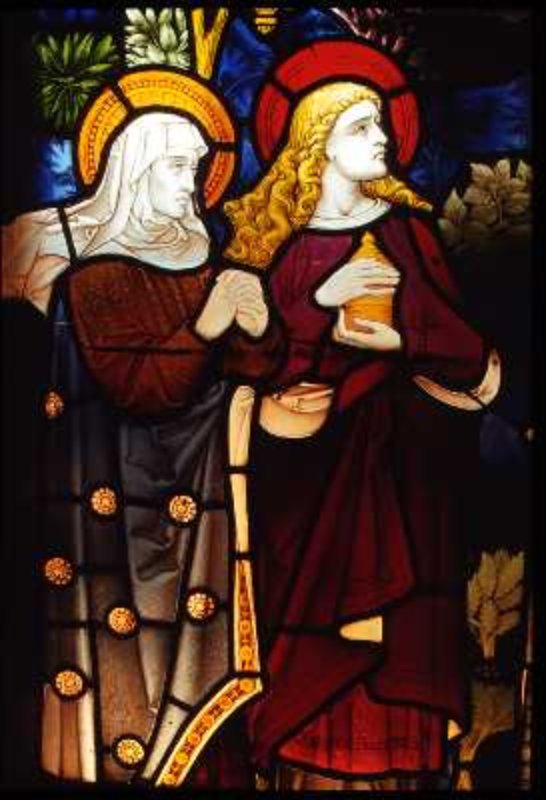 Places of worship
The Bernardini Fatti Museum
Italy's first museum on glass windows
The museum is located in the church of San Giovanni Battista, one of the oldest churches in Sansepolcro. The church, which was likely built in 1126, doesn't contain the original altar or any sacred furnishings or objects, but it still has several fresco from the 1300s. Piero della Francesca's Baptism of Christ, which is now on display at the National Gallery of London, was made for this church. The panels that accompanied this work, by Matteo di Giovanni, are located in the Civic Museum of Sansepolcro.

The museum collection is the first ever in Italy to gather and exhibit sacred glass artworks and windows. It displays the masterworks of artists from the 1800s to the 1900s, and the collection also includes a group of panels, sketches, publications and over 40 engravings from the late 1700s.

Among the noteworthy works displayed are a crucifix from the Morris Chapel in Gildestone, made by an English pre-Rafael artist, and works by the Milanese firm, Corvaja e Bazzi, specialized in glassmaking.
Disabled access: No
Sansepolcro
An introduction to the historical town at the foot of the Apennines
Legend has it that Sansepolcro's origins can be traced back to two pilgrim saints, Arcano and Egidio. While returning from the Holy Land, they stopped in this valley and, thanks to a divine sign, they decided to stay and build a small chapel there to host the Holy Relics they'd brought from Jerusalem. HISTORY Between 1300 and 1500, Sansepolcro experienced an age of maximum splendor. ...
Morekeyboard_backspace
You might also be interested in