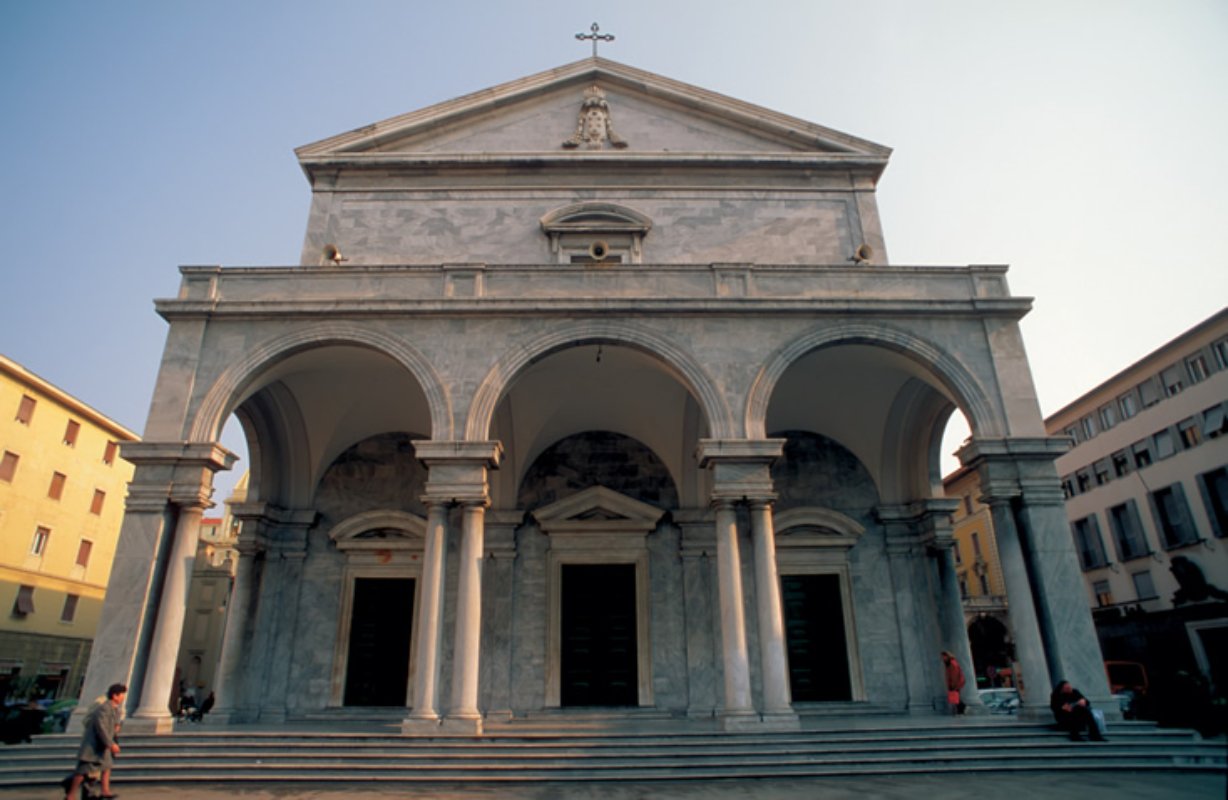 Hamlets, districts and squares
Piazza Grande, Livorno
The heart of the former maritime republic
This piazza is near the center of Livorno and visitors will be surprised by its large extension. It is important to know that before the Second World War there was even larger extension due to bombing that severely damaged to area.

The piazza was designed in 1594 thanks to a collaboration of several architects, including Buontalenti and inspired Inigo Jones, the prominent English Renaissance architect who designed Covent Garden, London's first regularly planned square.

At the center of the piazza stands the Duomo, dedicated to San Francesco and built between 1594 and 1606 by the architects Pieroni and Cantagallina. It was transformed over the years due to various renovations. The facade has a portico with round arches and two smaller porticos in the face of the transept. The interior has a Latin cross, which contains a number of works that have survived the bombings including the "Holy Family of San Giovanni a nd San Paolo."

Opposite to the Duomo is the Grand Palace, which now houses a theater. It was entirely rebuilt after the war. All buildings in the piazza are equipped with porches, taken from the original project by architect Alessandro Pieroni. Often the piazza is alive with cultural and music events.

Livorno
Tastes of the seaside, hidden itineraries and plenty of surprises
One of the most iconic images of Livorno is the Terrazza Mascagni, a quasi-infinite structure with a stunning view over the sea. But Livorno is more than just a beach town—it's a busy port city and has been since the second half of the 16th century, when the powers-that-were decided to transform this fishermen's village, built around the Tower of Matilda of Tuscany, into one of Europe's main ...
Morekeyboard_backspace
You might also be interested in