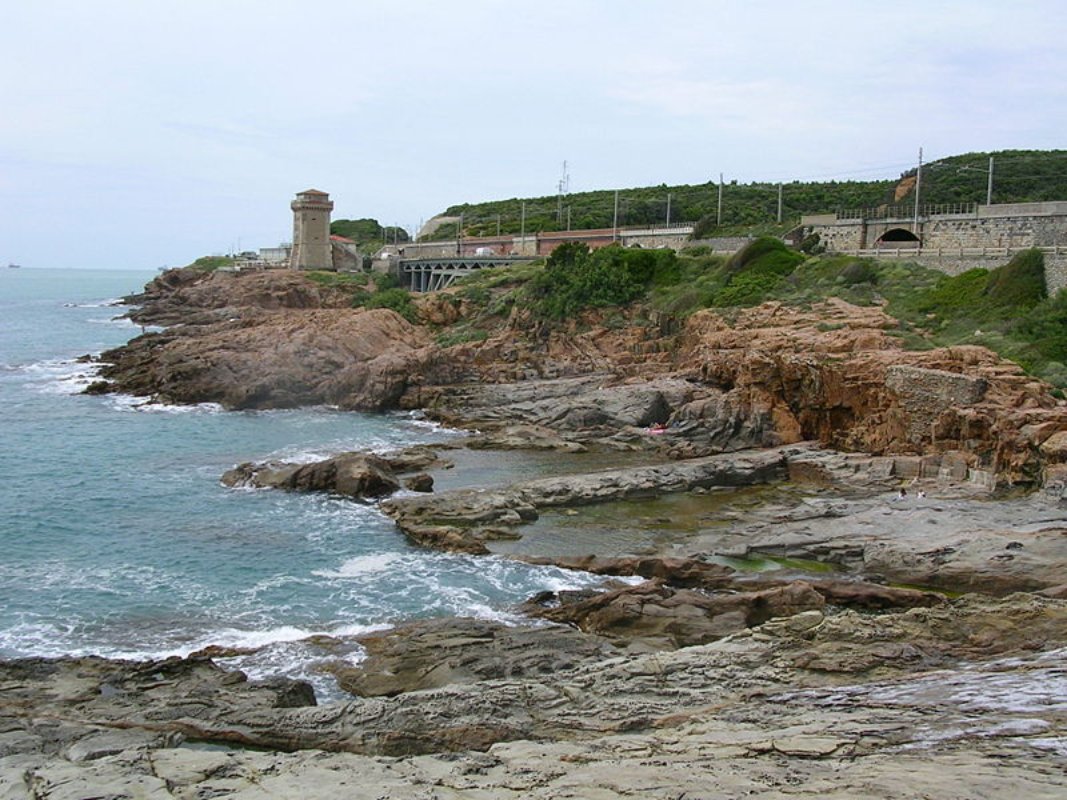 location_cityArchitecture
Calafuria Nature Reserve
Untamed rocky cliffs and uncontaminated hills
The Calafuria Nature Reserve covers an area of the coast near Livorno characterized by its steep, untamed rocky cliffs and rich Mediterranean scrub. The protected area extends over 116 hectares.

Calafuria's Biogenetic Nature Reserve is in the western part of the Livornese hills and encompasses the whole Calafuria headland. It stretches eastwards inland to include the State owned Calafuria woods. At an altitude of 246m, Montaccio is the highest point in the reserve.

THE LANDSCAPE
Geologically, the land is made up of sandstone and layers different types of clay and volcanic rock from the Livornese hills. What makes this landscape so beautiful though is the hilly backdrop. There aren't any houses or farms, only uninterrupted woods that descend gently to the coast. The local Mediterranean flora predominantly consists of aromatic plants, shrubs, small trees and a great deal of taller trees such as Holm oaks, Aleppo pines and maritime pines.

The area is also teeming with wildlife. Nests have been found here belonging to sparrows and red swallows. In fact, numerous species of bird are present here such as doves, thrush and European shag that pass through during migration. Birds aside, there are also many species of mammals such as porcupines, foxes and wild boar.

HISTORY
Archeological discoveries have proved that human habitation in the area goes back to Paleolithic times. Nonetheless, no significant ancient settlements have been found here, probably due to the area being so geographically inaccessible. In more recent times, the headland's strategic importance was understood by Florence's Medici family. They were responsible for constructing the area's two lookout towers in the fourteenth century.
Livorno
Tastes of the seaside, hidden itineraries and plenty of surprises
One of the most iconic images of Livorno is the Terrazza Mascagni, a quasi-infinite structure with a stunning view over the sea. But Livorno is more than just a beach town—it's a busy port city and has been since the second half of the 16th century, when the powers-that-were decided to transform this fishermen's village, built around the Tower of Matilda of Tuscany, into one of Europe's main ...
Morekeyboard_backspace