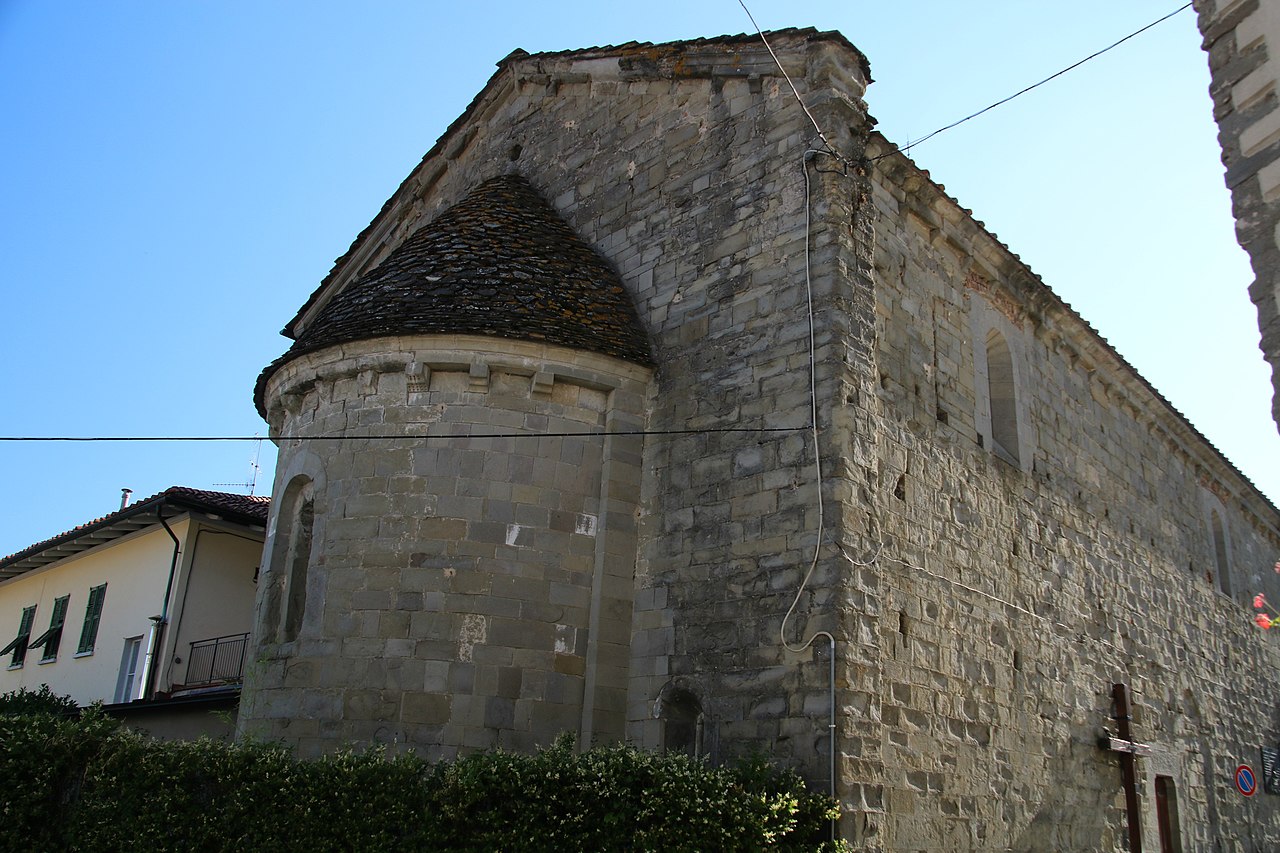 Places of worship
Parish Church of Santa Maria Assunta in Gavinana
Discovering the monumental Agati-Tronci organ
Gavinana, a village in the municipality of San Marcello Piteglio, is known for the famous battle that took place there in 1530 between the troops of the Florentine Republic and the imperial troops of Charles V. It has one of the most interesting churches in the Pistoian mountains, the historic parish church of Santa Maria Assunta with twelfth century origins. In evident Romanesque style, the building houses a number of works of art that you can admire, including the carved white marble stoup from the 16th century; the Madonna del Rosario, an elegant pictorial representation by Domenico Pugliani, a Florentine artist of the seventeenth century, and the exquisitely crafted Virgin and Child in polychrome terracotta. On the wall of the apse behind the main altar, you can find the large canvas of the Assumption of the Virgin (1615) by Spinamonte. The two beautiful glazed terracotta's in the presbytery are highlights. There are also two side altarpieces by Santi Buglioni (1494-1576) which respectively depict the Adoration of the SS. Sacramento, with the ciborium being revered by six saints in the center, and the Crucifixion.
The Parish Church of Santa Maria Assunta also houses a unique and grand instrument: the Monumental Organ of Gavinana.
Located in the choir loft above the church entrance, this historic organ was purchased in 1811 by Domenico Achilli from the former convent of San Lorenzo in Pistoia, where it had been kept since 1775.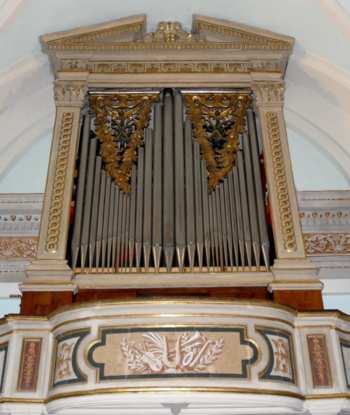 The valuable instrument was the work of the famous Pistoian organ builder Pietro Agati, who built it using part of an organ made by Cesare Romani da Cortona in the 16th century. Subsequently enlarged by the Agati (1824) and by the Tronci (1856), today it's a magnificent instrument with two thousand pipes of various materials - wood, tin, lead - with three keyboards and two pedalboards.
It's unique as it produces many 'special effects', such as rosignolo, grancassa, cappello cinese and piatto turco. It's played by Italian and international masters every year.
The organ continues to share Dominco Achilli's love for sacred music and for his village. Domenico, who died in 1845 without heirs, left all his possessions to the population of Gavinana. Among these is the sixteenth-century Palazzo Achilli, currently owned by the Municipality of San Marcello Piteglio, which houses the Information Point and the Naturalistic Archaeological Museum of the Pistoia Apennines, part of the Ecomuseum of the Pistoia Mountains.
San Marcello Piteglio
Among small villages and paths in the heart of the Pistoia mountains
The area of San Marcello Piteglio is one of the most charming areas of the Pistoia Mountains and is particularly popular in the summer months due to its cool and dry climate. The chestnut forests alternate with extensive beech woods covering the slopes of the mountains, whose valleys are crossed by clear, rushing streams that are ideal for water sports. ...
Morekeyboard_backspace