Places of worship
Parish Church of Santa Maria Assunta in Gavinana
Discovering a monumental organ made by Pietro Agati
Gavinana, the town made famous for the battle that marked the end of the Republic of Florence, is home to one of the most interesting churches in the Pistoia Mountains, the Parish Church of Santa Maria Assunta, whose earliest mention can be traced back to the 13th century. Clearly Romanesque in style, featuring arched windows with three intrados in the apse, the church is filled with artworks like the marble holy water font near the entranceway.
Continuing to the left, you can admire an Our Lady of the Rosary, an elegant painting by Domenico Pugliani, and an exquisite Madonna and Child in polychrome stucco. Behind the high altar is a large painting of the Assumption of the Virgin by Spinamonte. Benedetto Buglioni is responsible for the glazed terracotta in the two side altarpieces depicting a Ciborium Adored by Six Saints, with St. Anthony the Abbot, protector of animals, standing out.
The Parish Church of Santa Maria Assunta in Gavinana is known not only by art lovers but by sacred music enthusiasts as well: housed in the choir above the entranceway is the Great Organ, a monumental instrument that's absolutely unique in its kind. The history of this centuries-old organ is tied to Domenico Achilli, who in 1811 bought it from the ex-Convent of San Lorenzo in Pistoia, where it was conserved since 1775.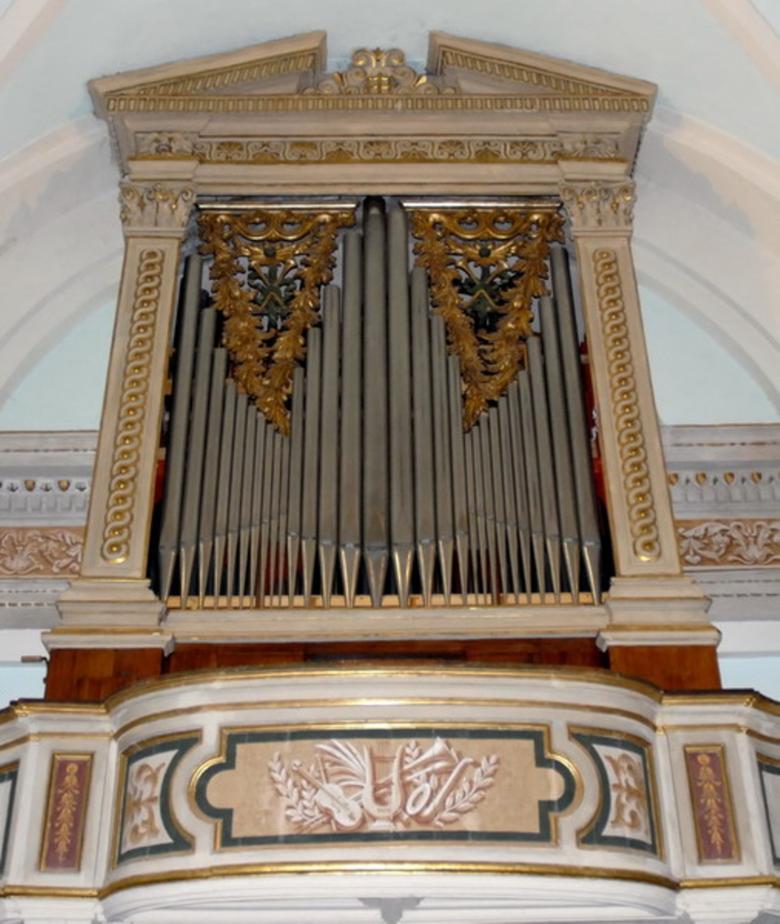 The instrument was the work of the famous Pistoiese organ-maker Pietro Agati, who built it by recycling part of an organ made by Cesare Romani from Cortona in 1586. It was one of the Pietro's successors, Giosué Agati, who enlarged the instrument by adding two bodies (1811), bringing it to its current size. Today, after further modifications that the Tronci family had a part in, the Gavinana organ is a majestic instrument with 2,000 pipes in various materials, like wood, tin and lead, with three keyboards and two pedalboards. The Gavinana organ produces special effects, like the "nightingale," "bass drum," "Chinese cymbal" and "Turkish cymbal".
The precious instrument conserved in the Parish Church of Santa Maria Assunta in Gavinana is used for many concerts throughout the year and attests to Domenico Achilli's long-standing love for sacred music. Achilli died in 1845 without heirs and left his entire patrimony to the town of Gavinana. Interestingly, the Montagna Pistoiese EcoMuseum was set up in his family home.
San Marcello Pistoiese
Discover small villages and leafy trails in the heart of the Pistoia mountains
The area of San Marcello Pistoiese, in addition to the town itself, comprises a series of hamlets which make up part of the municipality of San Marcello Piteglio and together they form the inviting and attracting zone of the Pistoia Mountains, best during the summer months due to its fresh and dry climate. ...
Morekeyboard_backspace
You might also be interested in