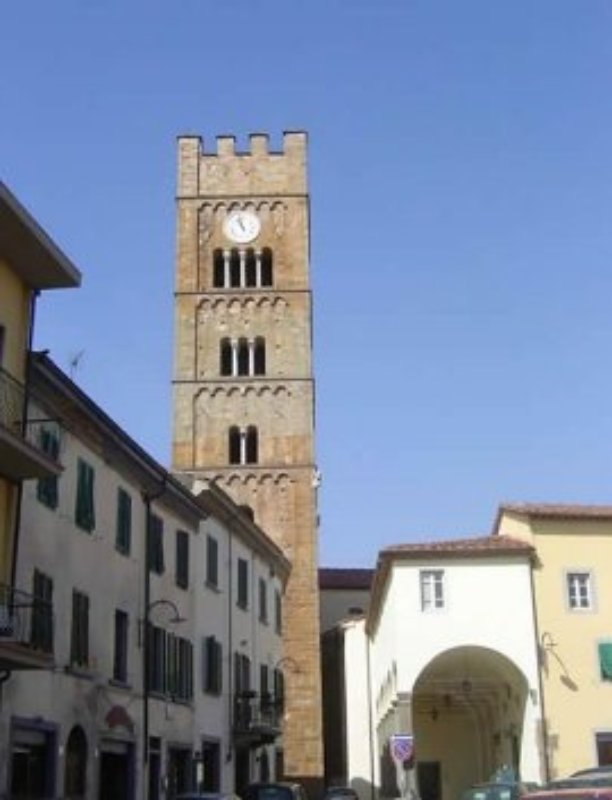 account_circleHistorical personalities
Knights of the Tau di Altopascio
Religious charity organization dates back to Middle Ages
The Knights of the Tau is a religious organization dating back to the Middle Ages. The organization was founded in Altopascio and later spread throughout Europe. The city of Altopascio was on the Via Francigena pilgrimage road that ran from Rome to Canterbury. The Francigena was an important communication route for the entire European continent and made the tiny medieval town famous.

The name of the organization is derived from the Tau cross found on their black capes, similar to the Greek letter "tau". The cross was a symbol of the first letter of the word of Christ and had already been venerated for some time by the Franciscans as the symbol of the cross and of perfection, as it is the last letter of the Hebrew alphabet. In Altopascio, the Tau signified tools like the hammer and drift used by the friars.

Their primary duty was to assist pilgrims, maintain roads and build bridges, both of which were important in facilitating access to the Francigena. Initially, they were simple friars that began using swords to fend off thieves and assassins in the area.They had the support of the pope and emperor thanks to their philanthropy, and went from helping pilgrims to assisting the ill. Many of the area's hospitals were founded by the Knights of the Tau, including the Spedale di Altopascio.

The organization received an important recognition in 1239 when the Rule was granted to Master General Gallico by Pope Gregory IX for the order in Tuscany and the surrounding area. Unfortunately, the town's fame diminished when the papacy moved to Avignon and decreased the importance of the Via Francigena. Adding to Altopascio's problems were the increasing battles for control over Tuscany by Florence, Lucca and Pisa. After numerous battles, it fell under Florentine domination. The Knights of the Tau were disbanded on order of Pope Sistus V and their goods given to the militia of Santo Stefano created by the Tuscan Granduke.
Altopascio
KNOWN AS THE CITY OF BREAD, THIS HISTORIC STOP ALONG THE VIA FRANCIGENA HAS A CHARMING HISTORICAL CENTER
Altopascio has been known as a rest stop for pilgrims traversing the Via Francigena (a pilgrimage route running from Canterbury to Rome) for centuries, but it is also called the "city of bread" because of the long-standing traditions passed down through generations in a region known for its abundance of grain. ...
Morekeyboard_backspace
You might also be interested in