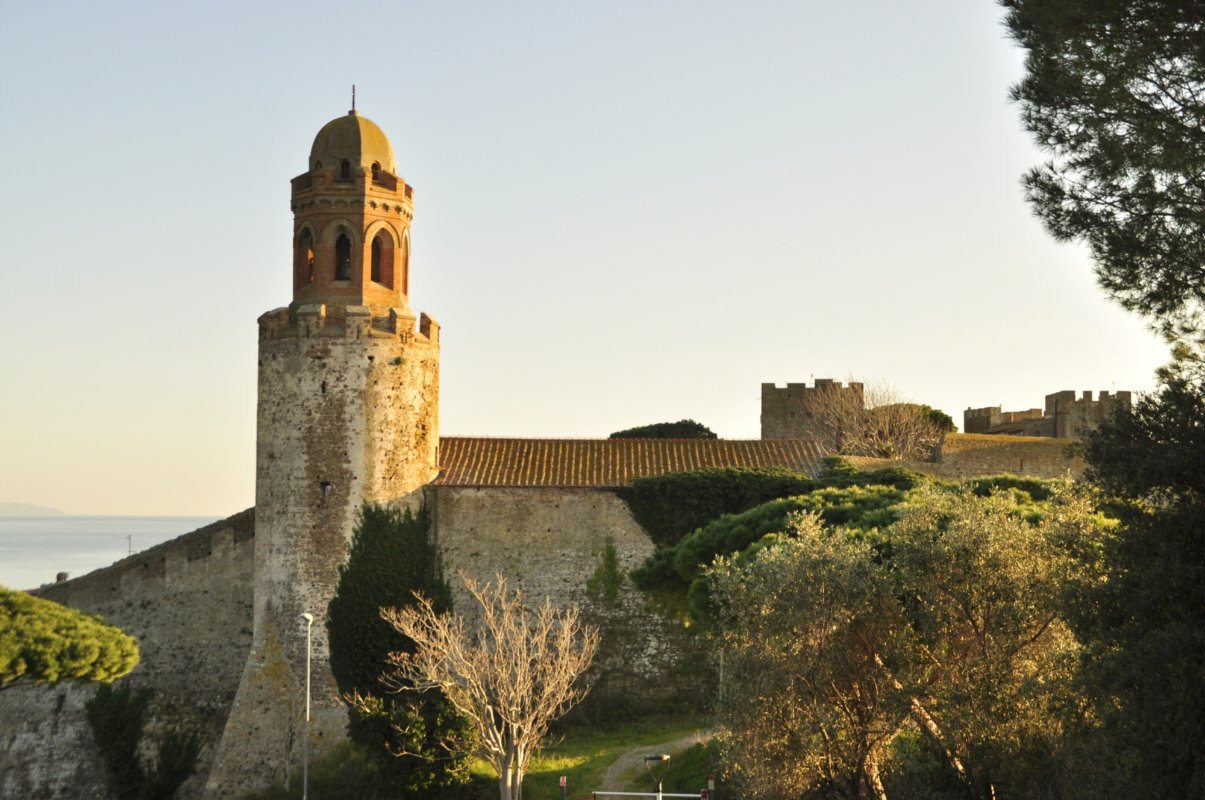 Places of worship
Church of San Giovanni Battista
A precious piece of history in the medieval town
Built on a military training ground, which was used in the Middle Ages as an armoury, the church of San Giovanni Battista is found in the Castiglione della Pescaia's historic centre. Known also as a chiesona (big church), its main wall backs onto a defensive circuit of fortifications. Its construction dates back to the sixteenth century.
A bas relief from the late Middle Ages can be seen in the evangelical symbols on the entrance gate, while the trussed roof runs directly onto the walls' walkway. The belltower, meanwhile, was built during the early twentieth century to the designs of Lorenzo Porciatti, in a neogothic style infused with hints of Moorish architecture.
Along with a precious silver reliquary from the seventeenth century, the church of San Giovanni Battista is home to relics (parts of the arms and legs) of the city's patron saint, William of Aquitaine, known also as William of Malavalle.
The origins of this saint have been lost somewhere between history and legend and numerous doubtful accounts. His first biography, written by his follower Albert, holds that William was a knight in a noble family from Aquitaine, but was excommunicated by the Pope for his dissolute ways. Filled with remorse, he devoted his life to bodily penance.
After a meeting Saint Bernard of Clairvaux, which marked the final seal of his conversion, William retired to a hermetic life and submitted himself to hard penitence. "He dressed his bare body", writes Albert, "with an iron cuirass on top of a hair shirt, and weighed his limbs down with chains."
What we know for certain is that William' fasting sent him to the grave on 10 February 1157 in Malavalle, where legend records that he killed a dragon in the surrounding woods.
Castiglione della Pescaia
Beach life and a character-rich town surrounded by unique attractions
Castiglione della Pescaia is nestled between blue sea and green hills. This seaside resort is renowned for its beautiful beaches and large pine forests that continue as far as Marina di Grosseto, where they end with the magnificent Pineta del Tombolo. Castiglione della Pescaia is a historic fishing village. ...
Morekeyboard_backspace