Places of worship
Cathedral of San Martino in Pietrasanta
an architectural jewel made of marble that preserves important historical works
The Cathedral of San Martino in the heart of Pietrasanta is an architectural jewel made of marble and is part of the convent complex of St. Agostino. Its foundation dates back to the constitution of Pietrasanta (aproximately in 1225), it was then renewed in the 14th century when the splendid marble façade was realized, with four smooth pillars, the arches with a sharp acute and, in the center, the large richly decorated rosette.
Above the three doors, some bas-reliefs represent the Crucifixion, the Deposition and the Resurrection, while the small bas-reliefs on the façade depict a coat-of-arms of the town and the symbols of Genoa and Florence past domination over Pietrasanta.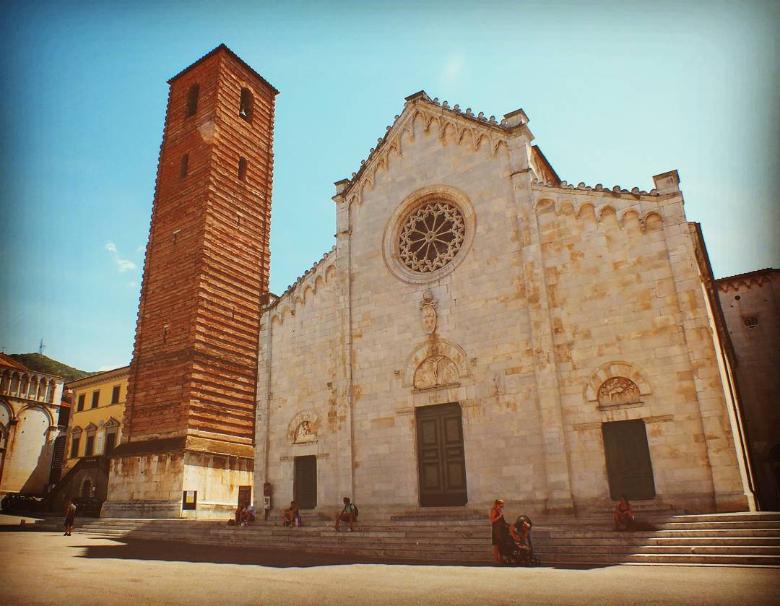 The interior, with three aisles, preserves important works of art, including the Marble Pulpit, made in the seventeenth century, the case with relief figures attributed to Donato Benti and the pedestal attributed to Lorenzo Stagi.
Not forgetting the 14th century wooden crucifix and a late 19th-century Gothic-style opera: the painting of the Madonna del Sole, patron saint of the town, highly valued by the inhabitants of Pietrasanta, that expose it only during festivities in his honor.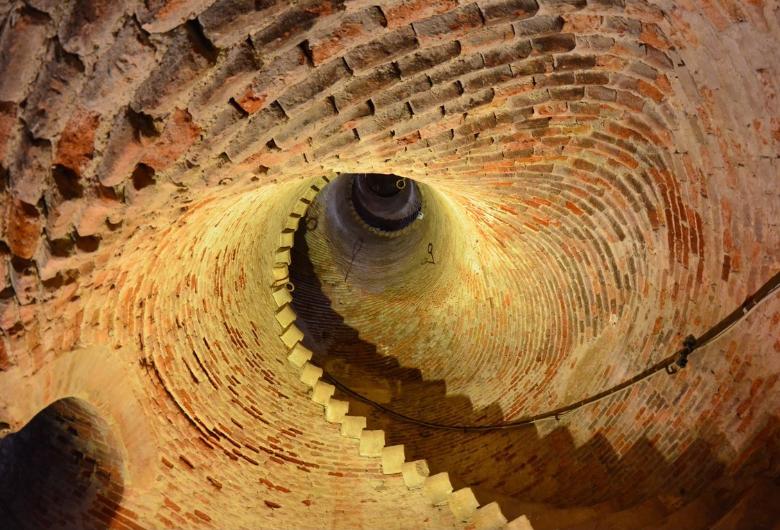 On the iridescent marble aspect of the Church, the high bell tower dominates with its red bricks, started at the end of the XV century and never finished. The bare aspect owing to the lack of marble, hides instead a real masterpiece: an extraordinary helicoidal staircase that runs up and that in summer becomes the backgroung of many interesting art exhibitions.


Info: duomodipietrasanta.org
Pietrasanta
Land of artists and marble workers between the Apuan Alps and the sea
The fascinating city of Pietrasanta is the perfect destination for art enthusiasts, both classic and contemporary. A gathering place for artists from all across the world and a true hub for international sculpture, in recent decades, Pietrasanta has become a something of an open-air museum, where visitors can admire, among the many galleries and public piazzas, an uninterrupted continually ...
Morekeyboard_backspace
You might also be interested in