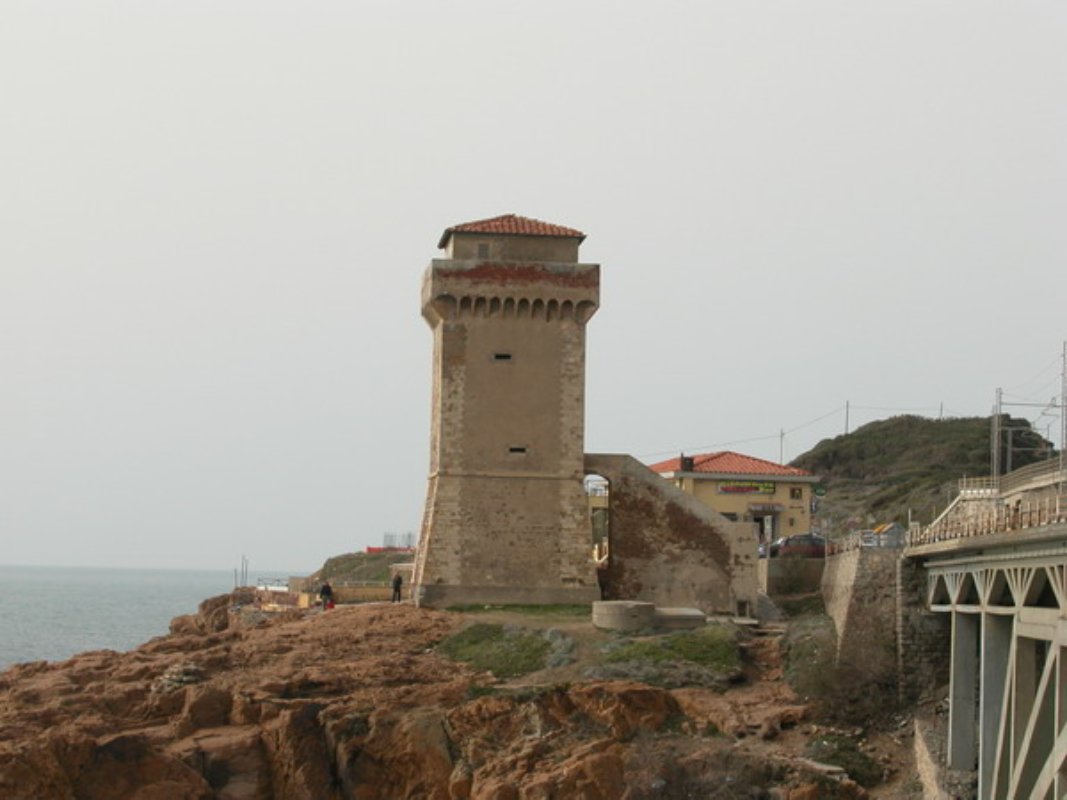 location_cityHistorical Buildings
Calafuria Tower
Calafuria Tower was an ancient lookout tower in Livorno. It is situated along the coastal road between Antignano and the small town of Quercianella
Between the end of the sixteenth and the start of the seventeenth century, the city of Livorno was protected by a defence system that consisted of the Fosso Reale, the Fortezza Nuova (New Fort) and the Fortezza Vecchia (Old Fort), as well as a series of lookout towers along the coast and inland. To the north of the city were the towers of the Porto Pisano (the Pisan Port) such as the Forte dei Cavalleggeri which stood where Terrazza Mascagni now is. Further down the coast to the south was Antignano Castle and the towers of Romito, Boccale, Calafuria and San Salvatore (now known as Sonnino Castle). The jagged coastline made all these towers necessary as it was important for lookouts to be able to signal to one another and alert the city in case invasion. The Tower of Calafuria was an integral part of this coastal defensive system that stretched south from the city. It was built in the sixteenth century and went on to be used as a base for the Financial Police to check the coast. Because of this it was renovated at the start of the last century, around the same time that the impressive rail bridge over the Calafuria bay was built. Today, the tower is home to the Livornese painter, Alberto Fremura.
Calafuria Tower, also known as Mattaccini Tower, is situated along the Via Aurelia coastal road, not far from the post-war concrete bridge next to the Livorno - Cecina rail bridge. The tower is square, approximately 20m high and has a small balcony and sloping roof.
Livorno
Tastes of the seaside, hidden itineraries and plenty of surprises
One of the most iconic images of Livorno is the Terrazza Mascagni, a quasi-infinite structure with a stunning view over the sea. But Livorno is more than just a beach town—it's a busy port city and has been since the second half of the 16th century, when the powers-that-were decided to transform this fishermen's village, built around the Tower of Matilda of Tuscany, into one of Europe's main ...
Morekeyboard_backspace
You might also be interested in