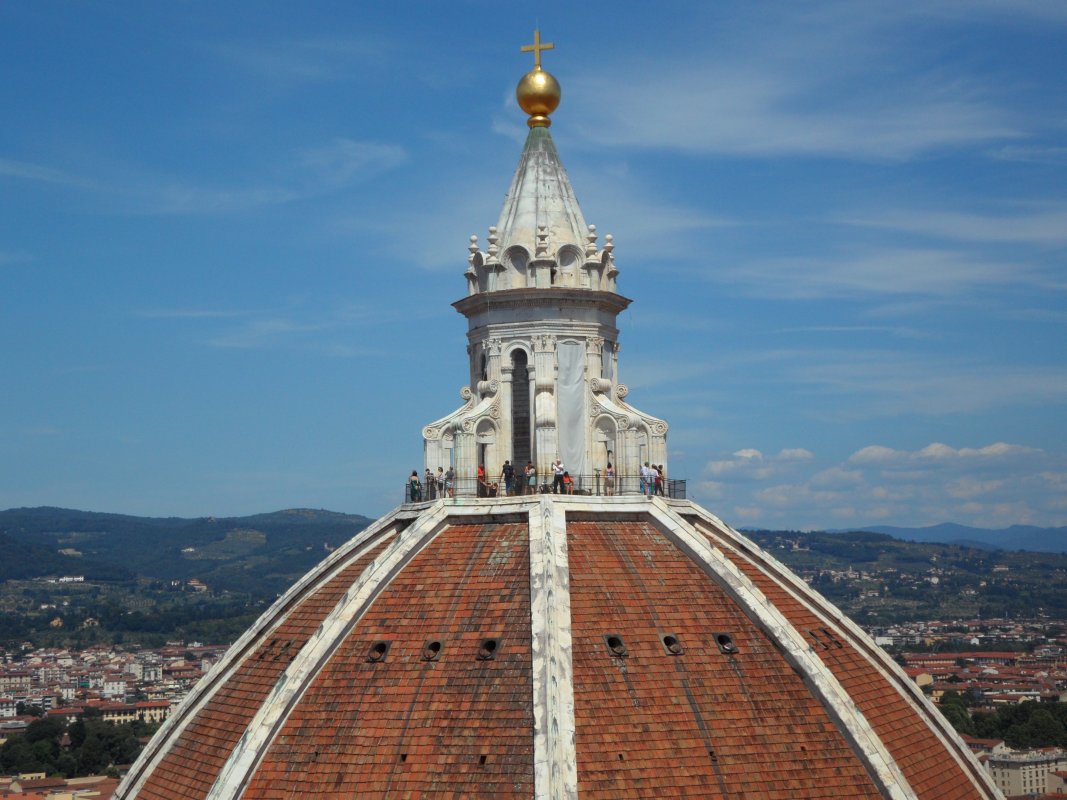 One day in Florence: 10 things you HAVE to do!
Let us take you on a one-day tour of Florence
Yes, we know it's almost impossible to condense the things to do in Florence in a list of 10! You would need at least a couple of days to fully enjoy the city, visit most museums and neighbourhoods and to REALLY get the taste of the city, the vibes that locals breathe everyday!
But we know most of you only have a really short time to spend in Florence, so we thought it might be useful to have a one day program with some of the most intense, unique and "typical" experiences you can live in town.
Photo ©
Nascita di Venere di Botticelli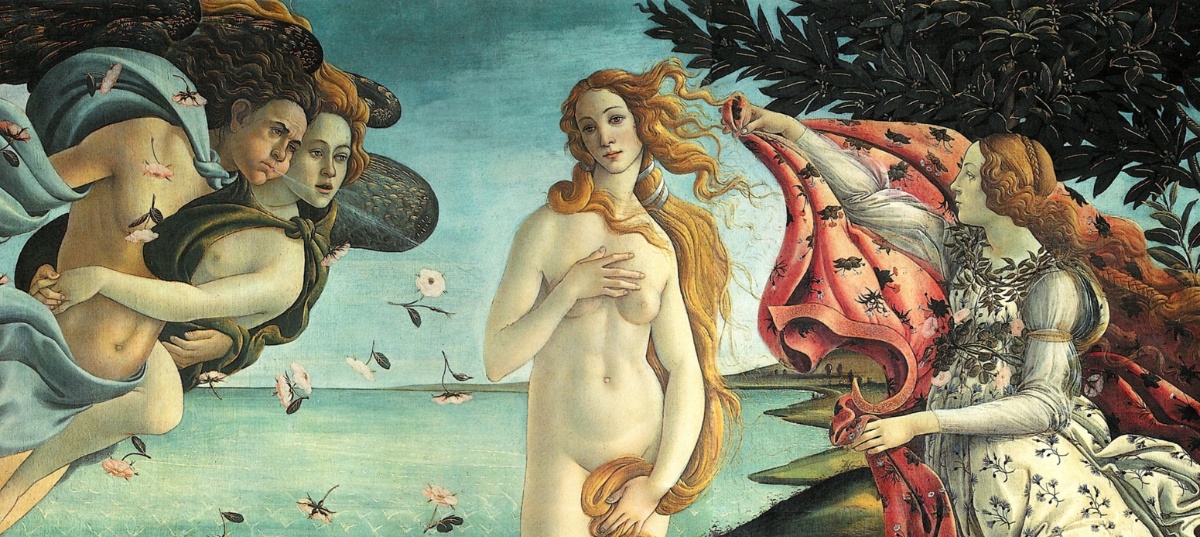 Uffizi Galleries
The Galleria degli Uffizi is one of the oldest and most famous art museums of the western world. The Renaissance masterpieces that you will find are quite unique and one of a kind (we are talking about paintings by famous artists such as Michelangelo and Leonardo da Vinci, for example).
During the high season waiting times can be up to five hours, that's why we recommend you to reserve a ticket in advance to have a shorter wait.
You might also be interested in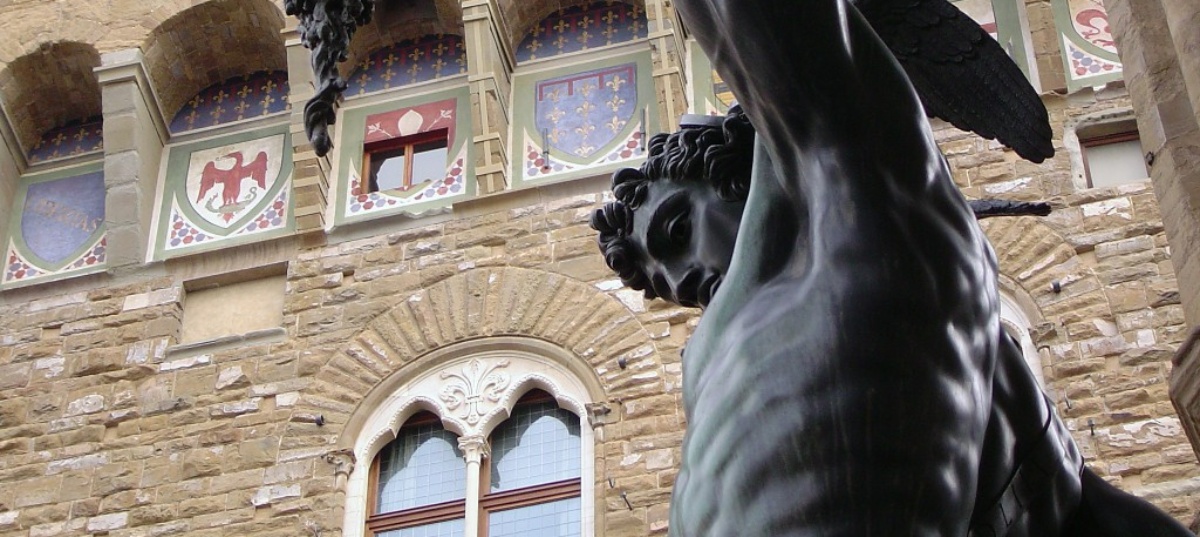 Piazza della Signoria and Loggia de' Lanzi
This beautiful open piazza is just in front of the Palazzo Vecchio and it hosts many astonishing statues, such as a David replica and the Fountain of Neptune. The Loggia dei Lanzi (an amazing outdoor sculpture gallery) cherishes the statue of Perseus with the head of Medusa by "Benvenuto Cellini", the Rape of the Sabine women by Giambologna and many others.
In the square you will also find a great number of restaurants and bars, just sit down on the steps of the Loggia or in a bar, and admire the beauty!
You might also be interested in
San Lorenzo Market
Take the time to visit one of the closed food markets in the center of Florence. San Lorenzo Market is the largest and oldest one, here you'll get the chance to live the real florentine feel… you will smell, see and touch the freshest products and above all you will get to taste whatever catches your attention!
You should also know that the first floor of the "Mercato Centrale" (which is another way to call San Lorenzo's market in italian) now hosts high quality bars, restaurants, cafés where to eat, have a drink, and relax.
The other closed food marke you should checout is Sant'Ambrogio Market, in the Sant'Ambrogio area of Florence.
You might also be interested in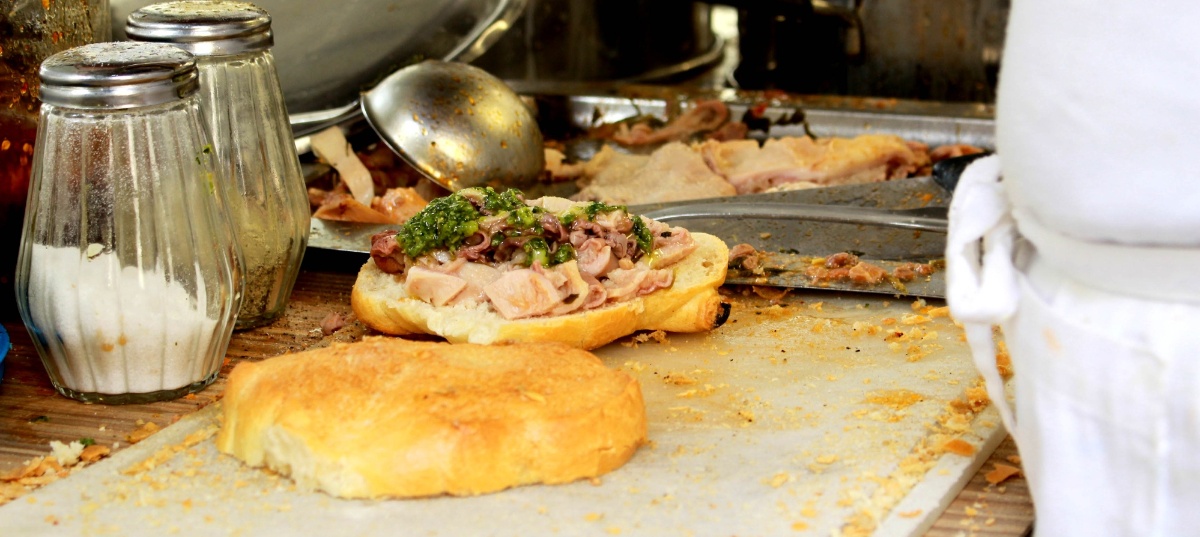 Lunch break in San Lorenzo
Let us give you some friendly advice, eat a very Florentine "panino con lampredotto"! The abomasum sandwich called might sound strange, but it is delicious. There are lampredotto stalls near every important square in the city, have a look at our map of the top stalls here. But once you're in San Lorenzo we would suggest you to pick up one the trippaio just in front of the market, you'll save some time! You can only have this local delicacy in Florence, so this is your chance!
You might also be interested in
Basilica of Santa Maria del Fiore and Brunelleschi's Cupola
Climbing the Duomo, with the huge cupola by Filippo Brunelleschi, is one of the most breathtaking experiences you can have in the center of Florence. From there you can dominate the whole city and have a unique view. But, beware! The steps to get on top are 463, pretty challenging even for the trained ones! Do you want to know more about how many steps there are in the Florence's Duomo?
You might also be interested in
Biblioteca delle Oblate
After climbing the Duomo you definitely deserve a nice rest. Why don't you have a snack or an aperitif at the Caffetteria delle Oblate, with the great view of the Cupola? The caffetteria is located on the roof terrace of one of Florence's public libraries: the Biblioteca delle Oblate. It's a popular studying spot for students during the day, but in the evenings the program and views of the city create an atmosphere comfortable for everyone.
You might also be interested in
people
What's the buzz about?
Ponte Vecchio
Ponte Vecchio is one of Florence's landmarks and certainly the most photographed bridge in the city. The most famous bridge of them all was built at the narrowest point of the Arno and is the only remaining one with houses and shops on it.
In part this is because something important was built on top of them: the Vasari Corridor. This "secret" passageway, built by Vasari for Duke Cosimo I de' Medici in 1565, links Palazzo Vecchio to Pitti Palace. In 1593, the jewelry stores that tourists so love were brought to the bridge on command of Ferdinando, the Medici heir who thought that the previous tenants – butchers – smelled too bad to have their shops right below his corridor.
You might also be interested in
Piazzale Michelangelo
Piazzale Michelangelo, with its magnificent panoramic view of the city, is located in the Oltrarno district and probably is the most famous square in Florence. The view from this observation point is justly famous and has been reproduced on countless postcards and snapshots over the years.
To get there you could walk the tiny streets of San Niccolò neighborhood, where you will probably see Clet's Studio in San Niccolò. Clet is a famous french artist that decided to set up his studio in Florence, a quick visit will surprise you!
You might also be interested in
Oltrarno area
The Oltrarno, the district on the other side of the river from Piazza Della Signoria, is one of the more "intimate" areas of Florence, and in many ways feels like a small town.
In this area you will find a lot of history and art heritage: monuments, museums, churches, palaces, parks: Pitti Palace, Santo Spirito Square,Boboli Gardens, but also handcraft shops, artisan workshops, mosaic-makers, wood carvers, gilders, goldsmiths carrying on a century-old tradition of both spirit and working methods.
Given that it's dinner time already, know that the Oltrarno area cherishes a great number of restaurants and cafes maintaining the typical atmosphere. You might want to check out on of the cozy little restaurants in Piazza della Passera.
You might also be interested in
Santo Spirito square
Santo Spirito is not a famous tourist spot (not as much as other squares in Florence!), it's more of a "locals" neighbourhood so the atmosphere you will breathe here is absolutely different.
There are good local coffee places and wine bars, a local market, young people strolling around and, nearby, some of the cheapest restaurants in town. It's a great place to end your intense day in Florence!
You might also be interested in