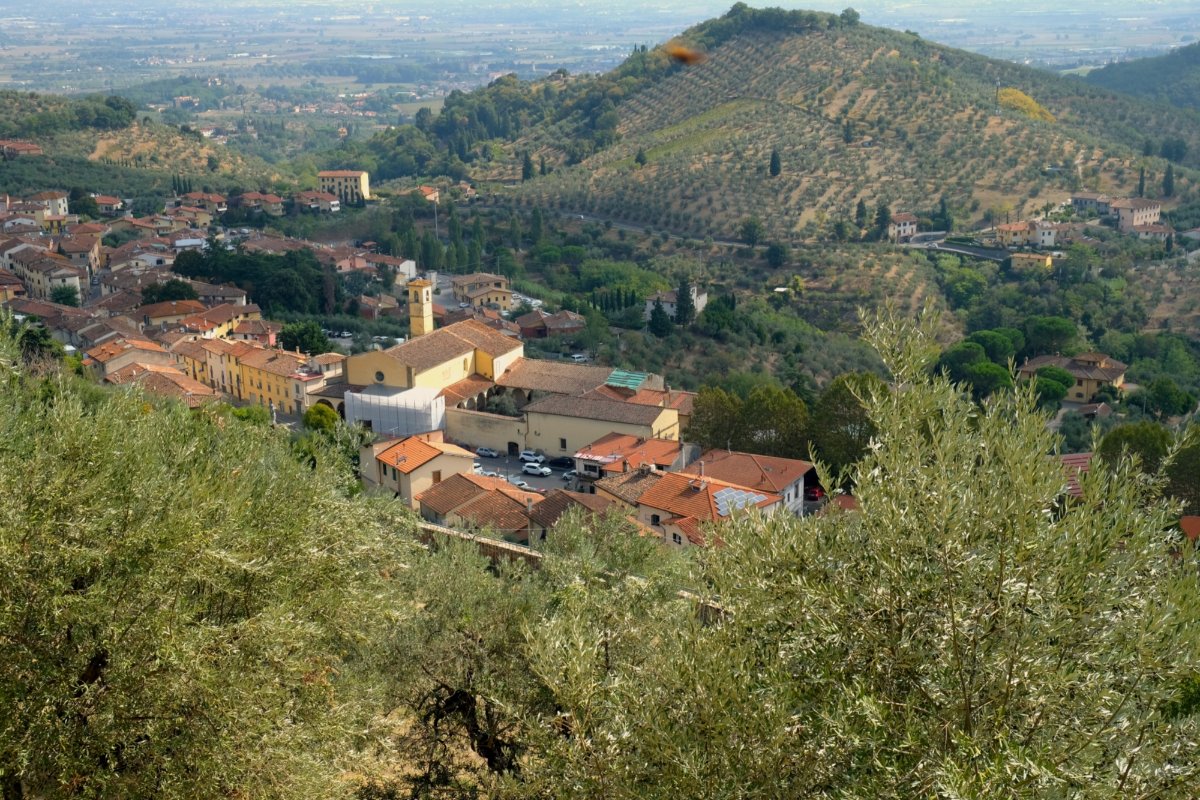 Presided over by a formidable medieval fortress, the charming town of Carmignano makes for a fun day trip in the verdant hills of Chianti Montalbano!
There is no limit to the bountiful villages that the region of Tuscany so richly offers, but one that is close to my heart is the small but mighty town of Carmignano, nestled beautifully in the Chianti Montalbano hills and inhabited since the Paleolithic era. This is a landscape with cypress trees, rolling hills and well-tended vineyards and olive groves that would inspire any artist offering a breath of fresh air for those looking to escape city life.
As someone who lives in the heart of a city like Florence, getting "away" from it all takes on an entirely more necessary tone. As much as I completely embrace the daily chaos in our popular Renaissance city, it's the life-blood of places deep inside the Tuscan countryside like Carmignano that are arguably the region's best kept secrets.
Besides the actual town itself, the territory offers plenty to visit in terms of Medici-era villas and great churches, but my advice is to give a little love to Carmignano itself, it being a town well worth exploring for a half-day or more.
When to go? There are a number of events that Carmignano is well known for but the most famous is definitely the annual Festa di San Michele with the Palio dei ciuchi, an event that takes place at the end of every September, pitting the town's four neighborhoods (white, blue, yellow, green) against one another with an unusual race involving donkeys. Every third Sunday of October the sale of their prized dried figs open officially in a special festival with local producers dedicated to the delicious local delicacy in Piazza Vittorio Emanuele II from 9-19.
directions_car

Means of transport

By car

directions

Distance

22 km

access_time

Duration

1 day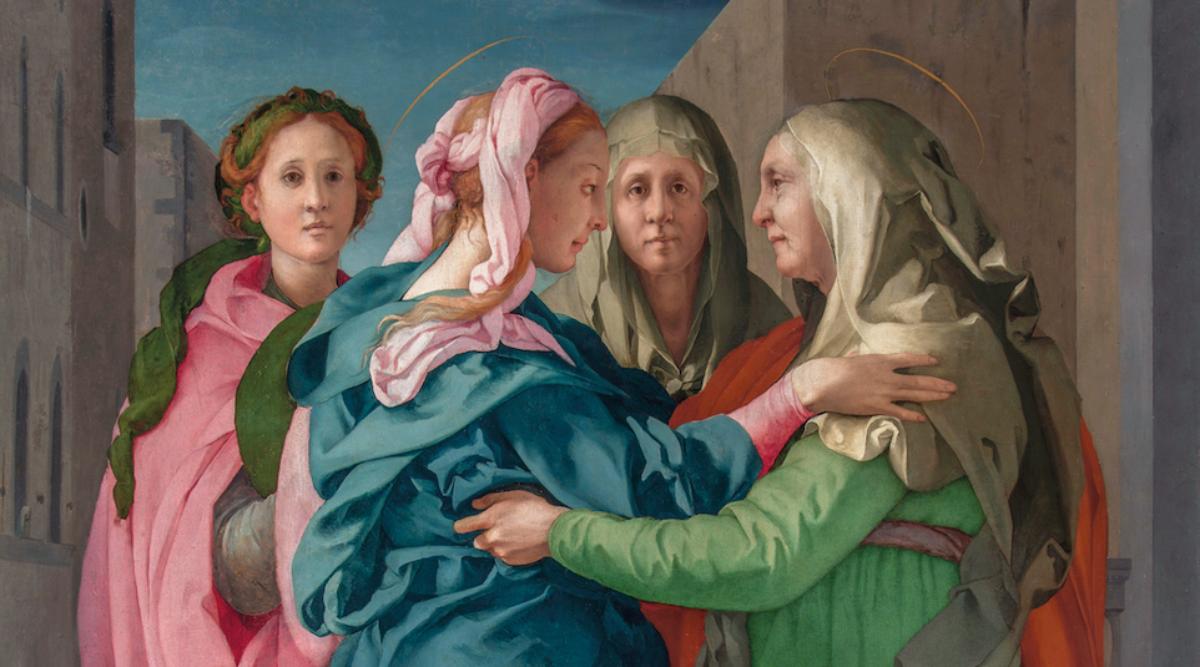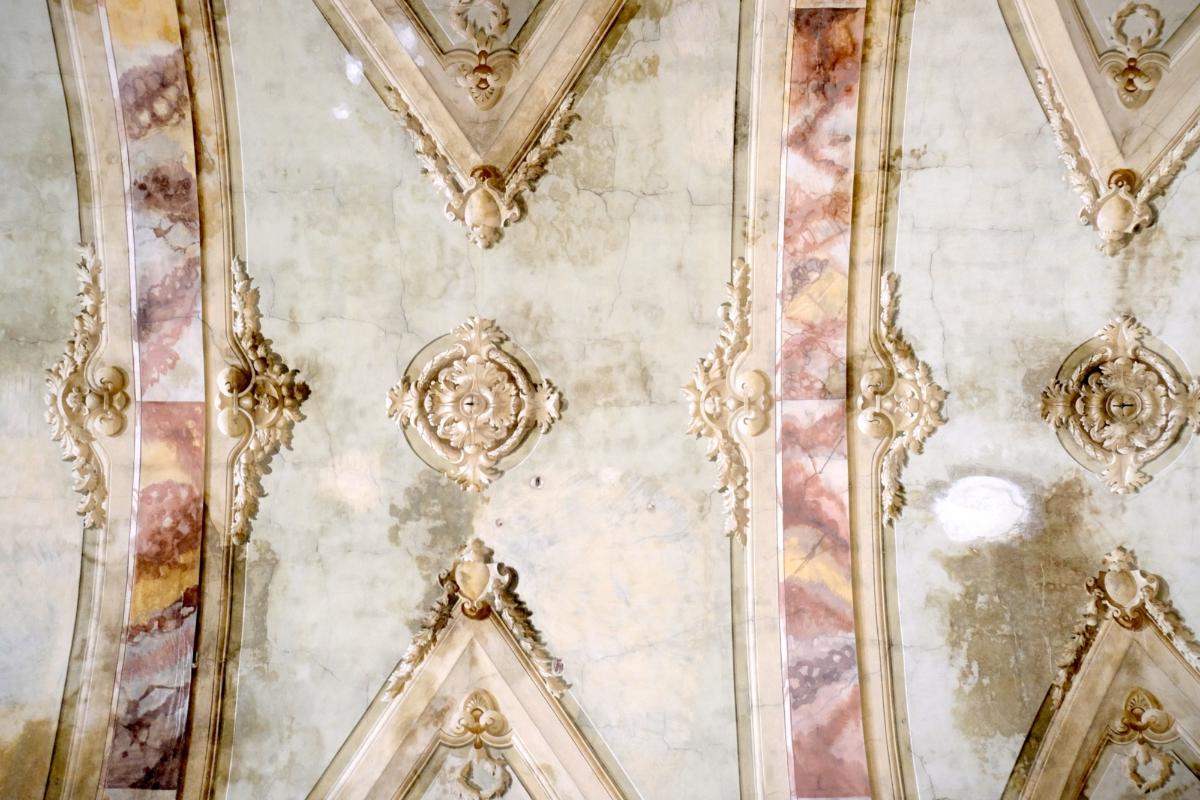 Up first: Etruscan Origins of the city & Pontormo's Visitation
To best gather your bearings, start off your visit in the morning with a stop at the local archeological museum in Piazza San Carlo to get better acquainted with the Etruscan origins of Carmignano. The museum offers a fascinating exploration into the "World of the Living" and the "World of the Dead" over two floors of artifacts discovered in the area (including from the Etruscan tombs in Comeana!) and is open mostly in the morning, except for weekends.
Follow this by a stop at the 13th century in the Parish Church of San Michele e San Francesco in Carmignano, currently undergoing a crowdfunding project to help return it to its former glory. San Michele is also home to a highly-celebrated work of art "The Visitation" by Italian mannerist artist Jacopo Carucci, known as Pontormo. The meeting between cousins Mary and Elisabeth, and of their unborn children Jesus and John, are represented in a way that even now, five hundred years later, is innovative and captivatingly beautiful.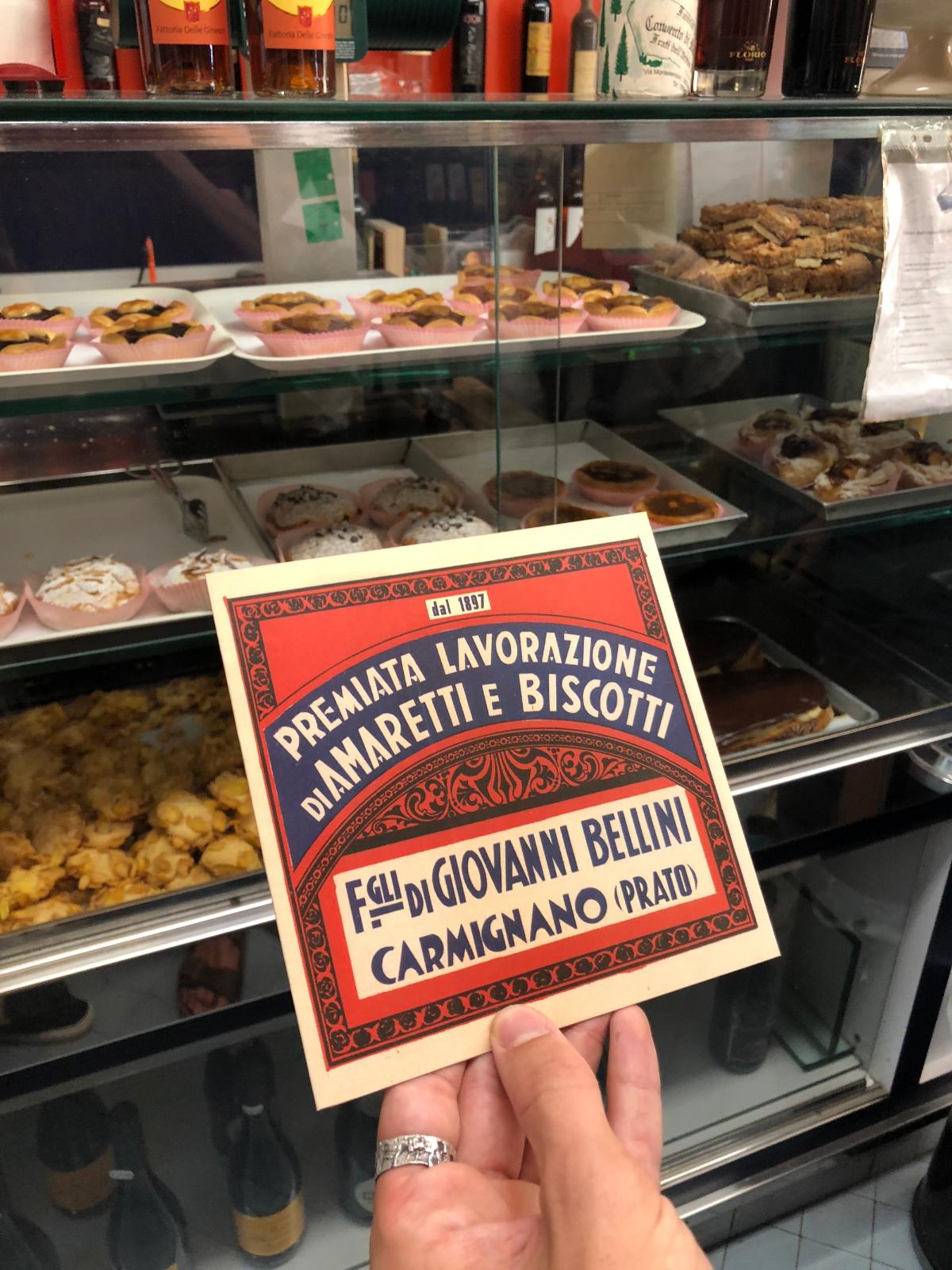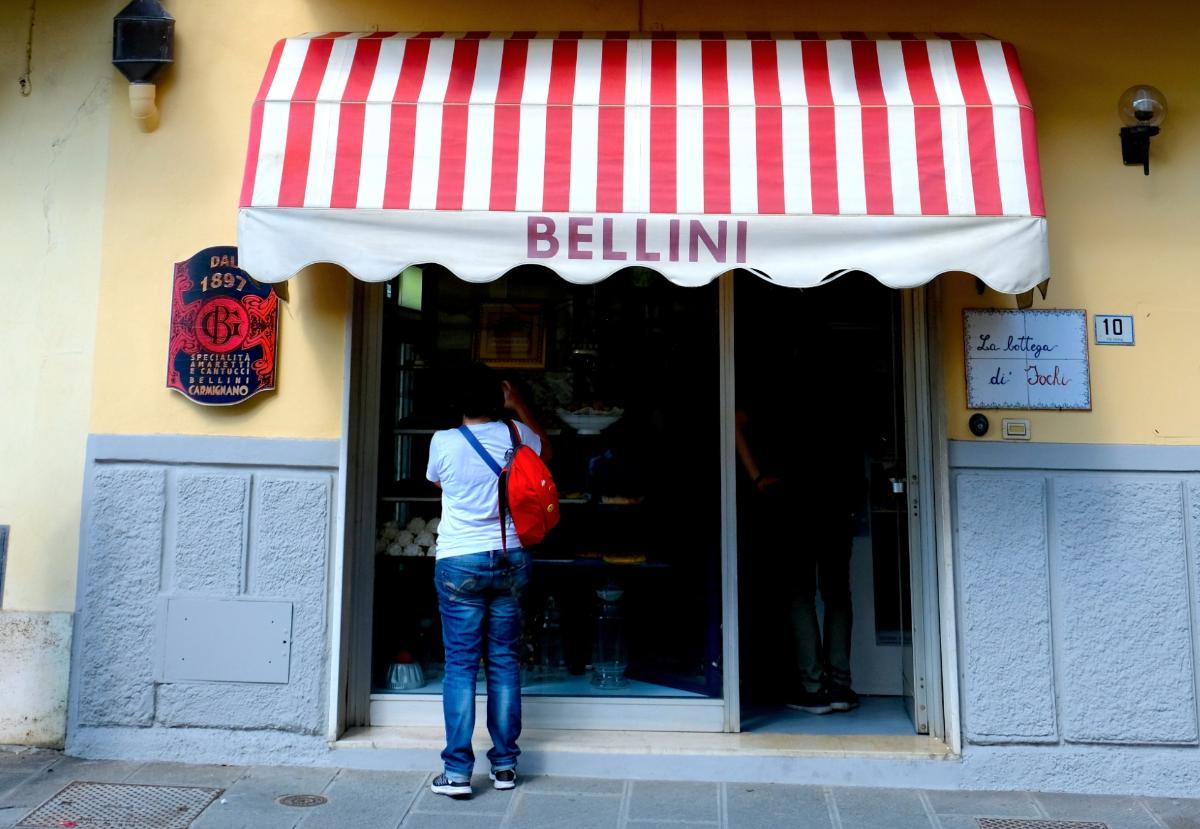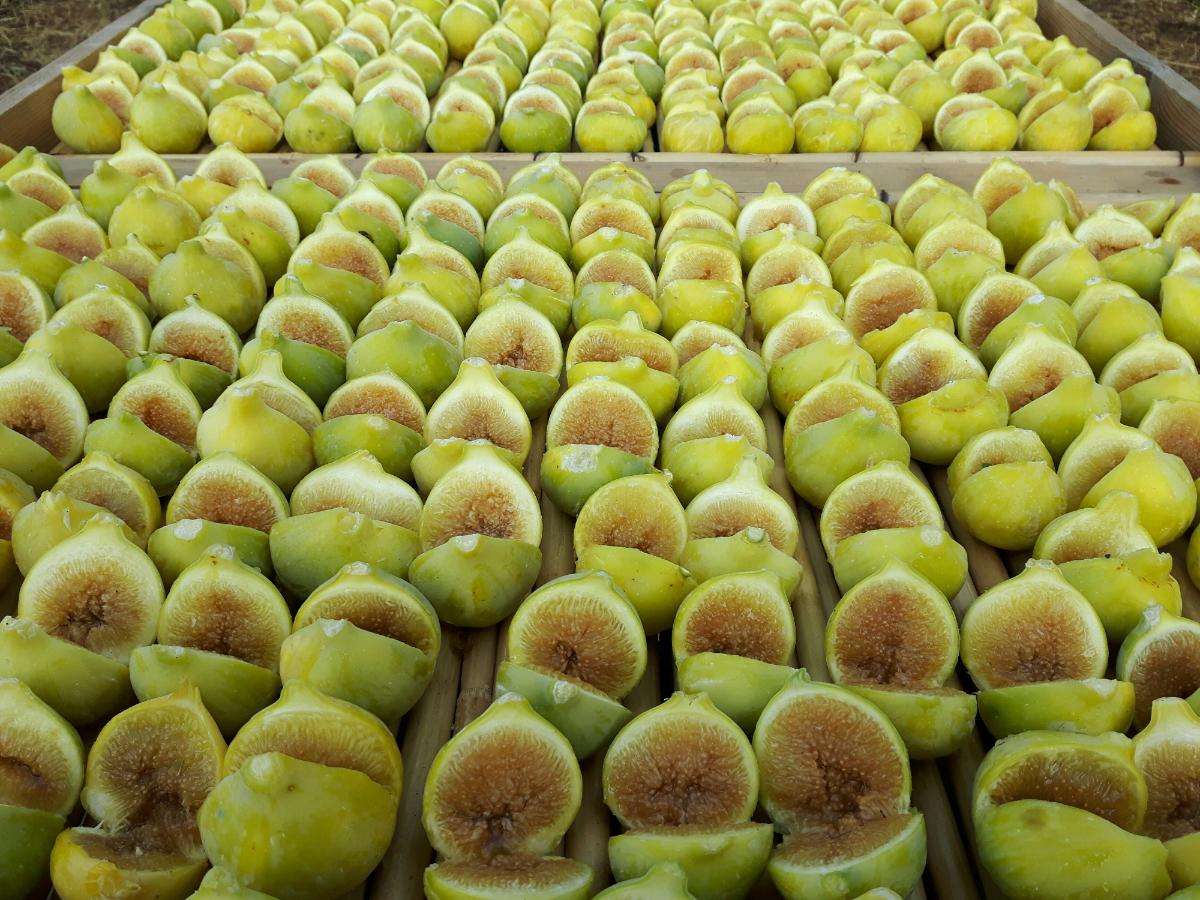 Time for a Break: Pastries & Good Cheer
It would be impossible to visit Carmignano without a stop for some locally-made treats at I' Fochi - Biscuit Factory, with their homemade amaretti cookies, amber-colored and sweet, they have been the star of the show since 1897 and were invented by local Giovanni Bellini who was nicknamed I Fochi for his colorful personality.
Along with the excellent local wine and pastries, Carmignano is home to the famous 'Fico secco di Carmignano' dried figs that have achieved the coveted slow-food status ensuring its top quality as one of the best local delicacies you can find in Italy! It serves as a lovely snack along with a glass of Tuscan Vin Santo and you can often find them inside various pastries and cakes at local bakeries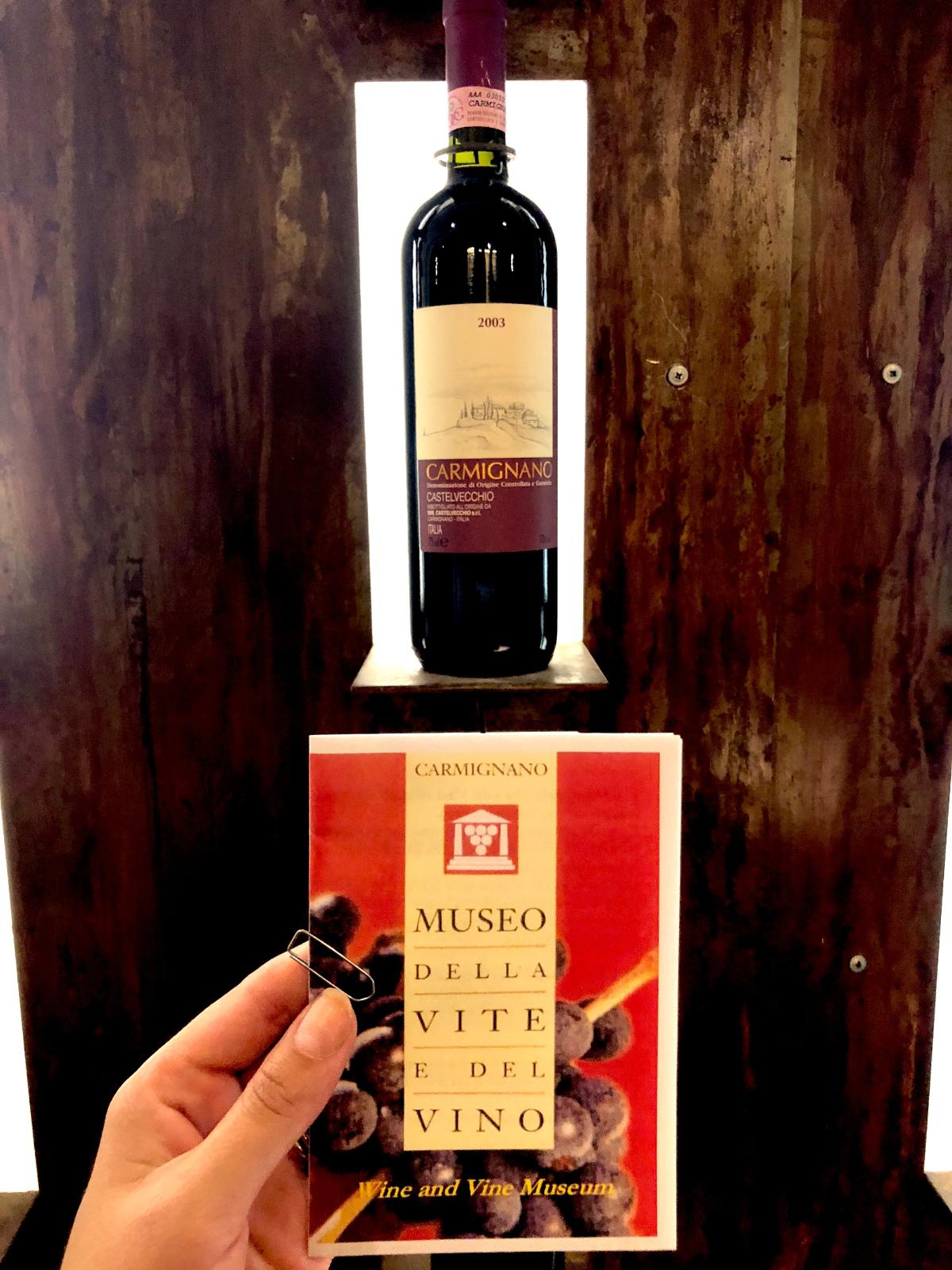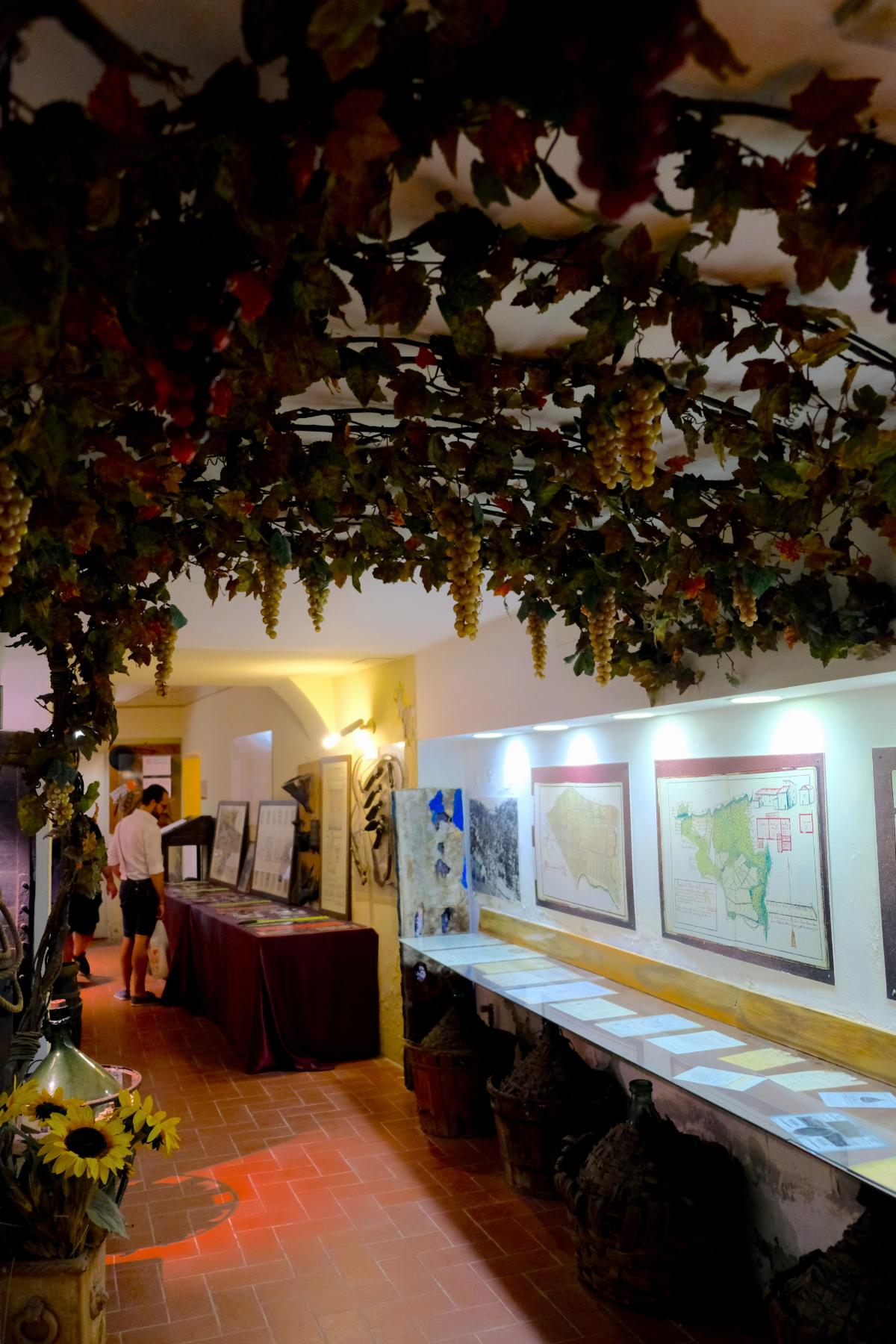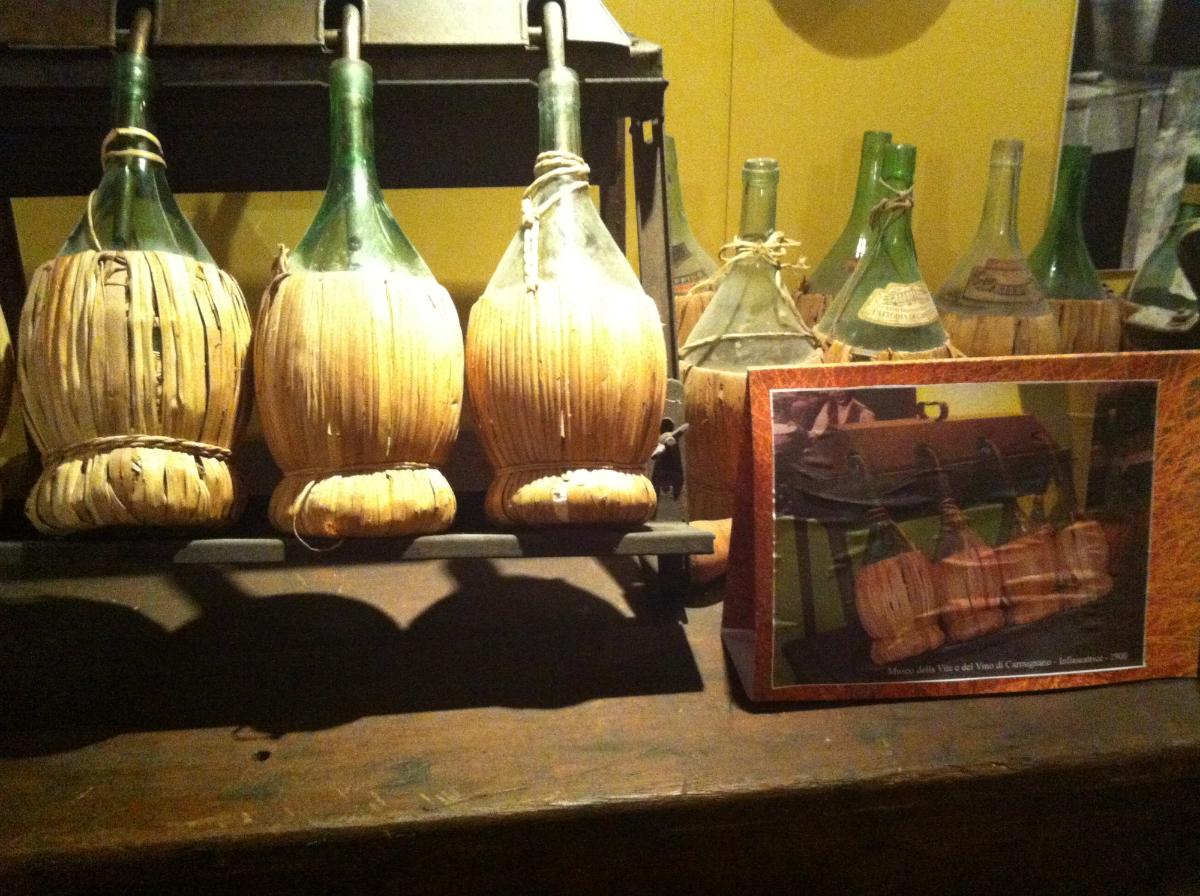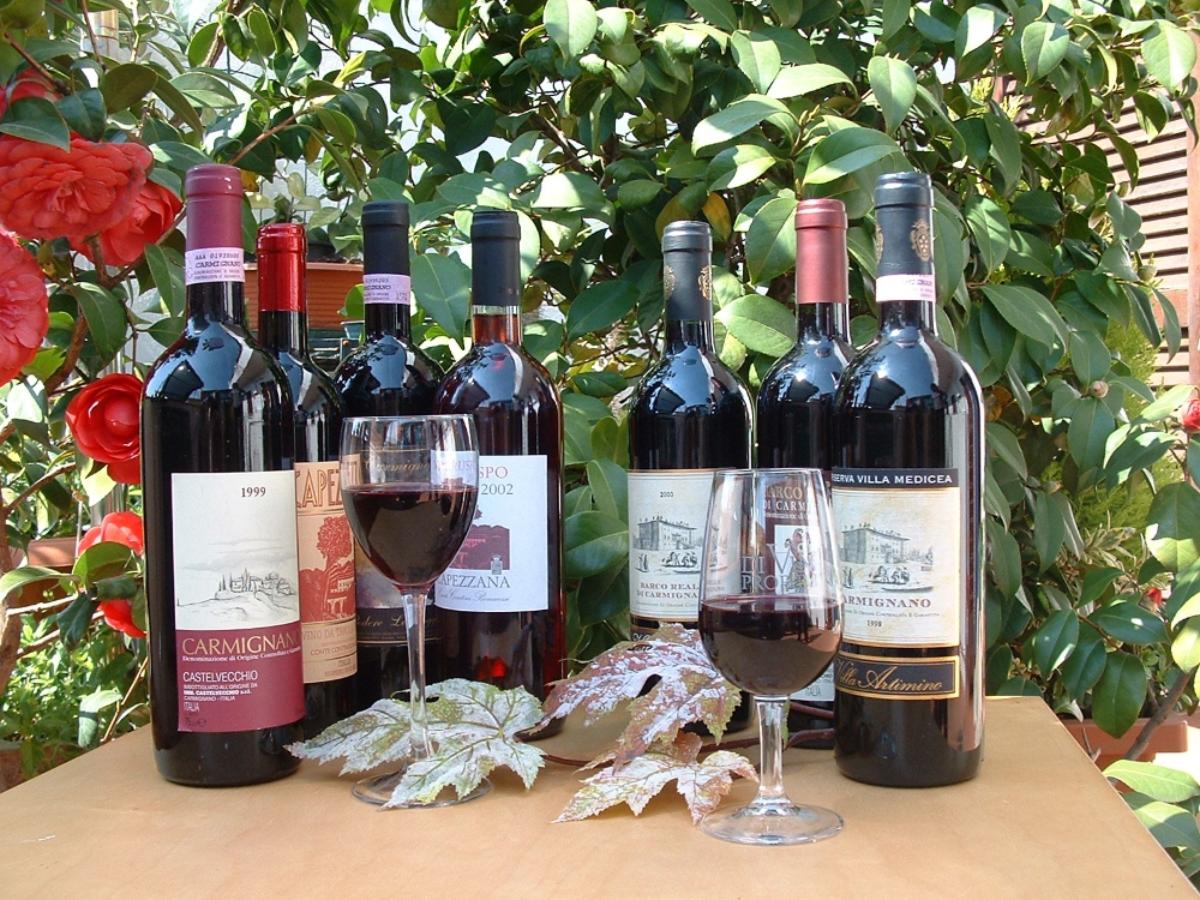 Where the Good Wine Flows
The red wine in Carmignano is celebrated throughout the regions, with the first reference to its quality by Prato merchant Francesco Datini who paid four times the going rate for its excellence. It took notice later by Medici Dukes and has become a mainstay ever since, something you can notice by the time you get hungry enough to stop at any local trattoria.
Nowadays Carmignano lists a DOCG and even four DOC varieties. The most renowned and loved wines in the territories is the Carmignano DOCG (a special blend of Sangiovese grosso and Cabernet Sauvignon) and the Barco Reale DOC, both pair nicely with rich, meaty stews such as the Tuscan peposo. Also, not to be missed is the fresh rosé Vin Ruspo DOC and the amber, sweet wine Vin Santo DOC (to go with those delicious amaretti!).
There is a wonderful Museum of Grapes and Wine located in the former Niccolini wine cellars in the heart of town worth stopping in that explores the territory's famous wine production as well as the history of the communities that have lived in the village for centuries and a rural civilization that has long disappeared. If you have a little more time, make sure to arrange a visit at one of the local wineries.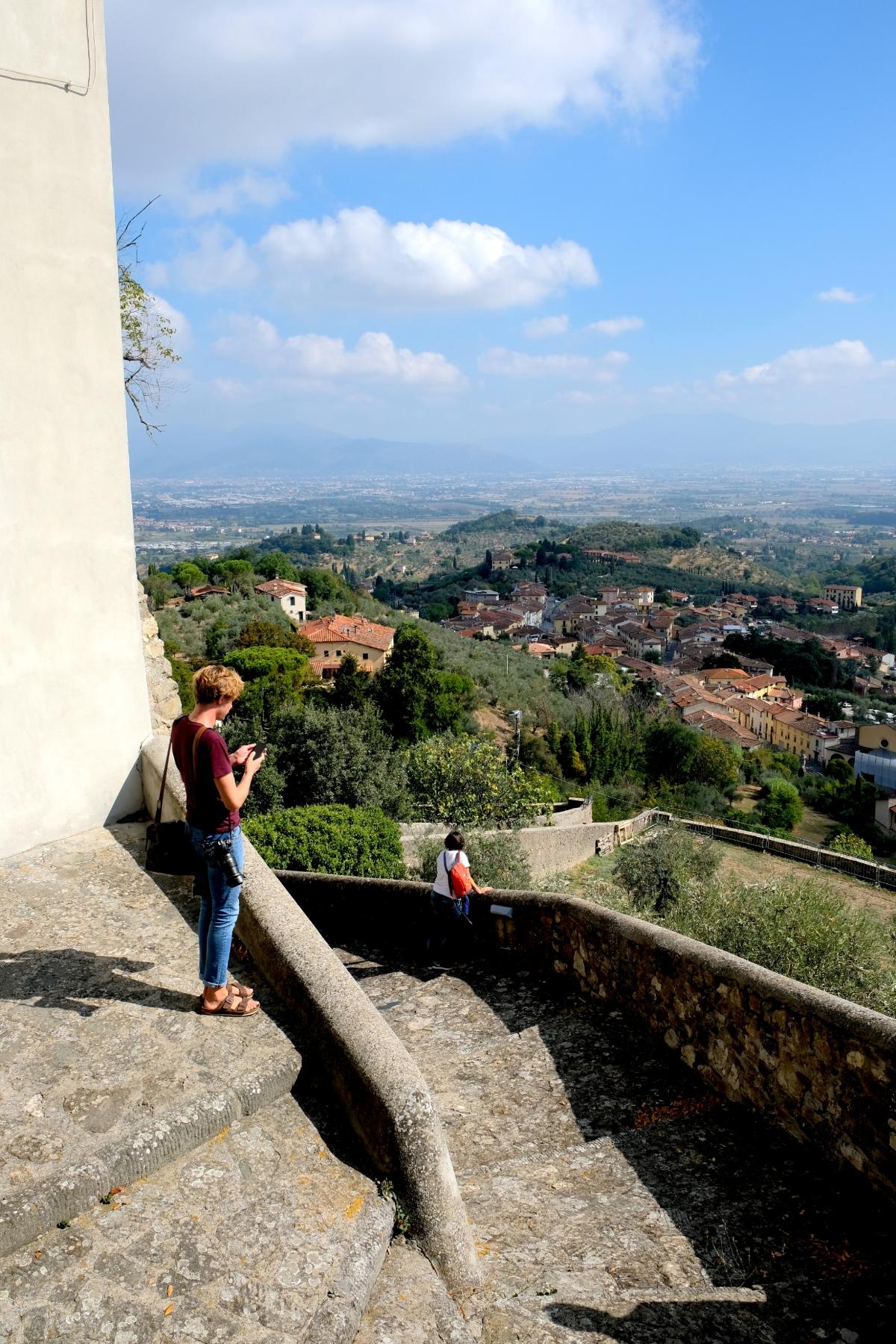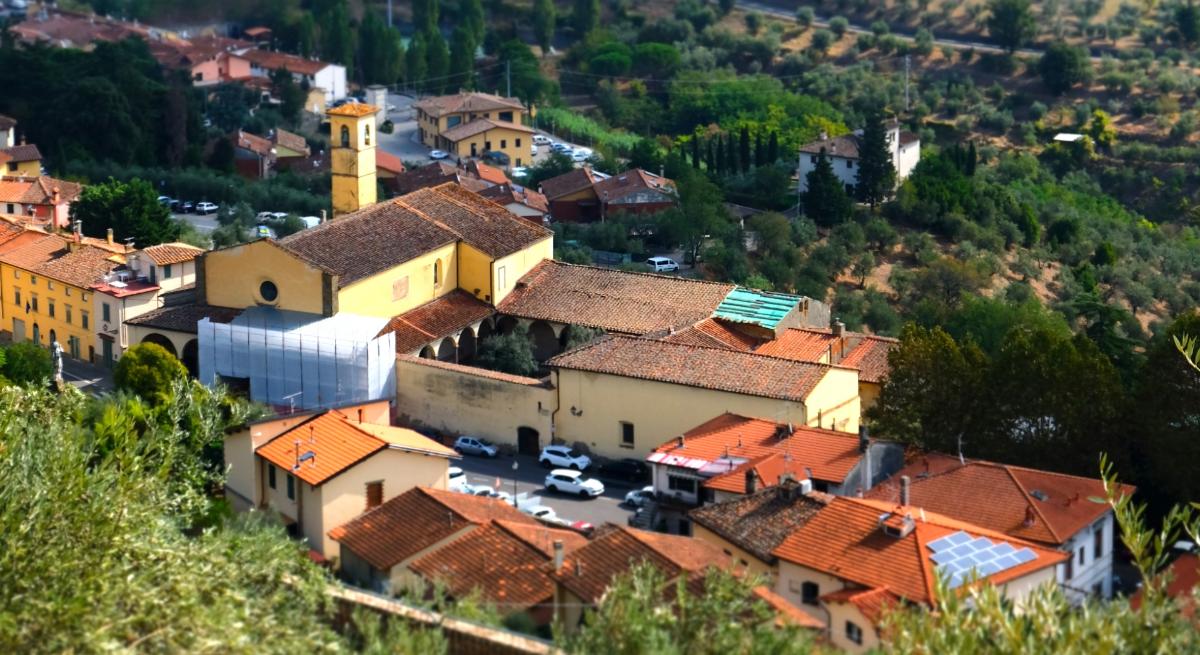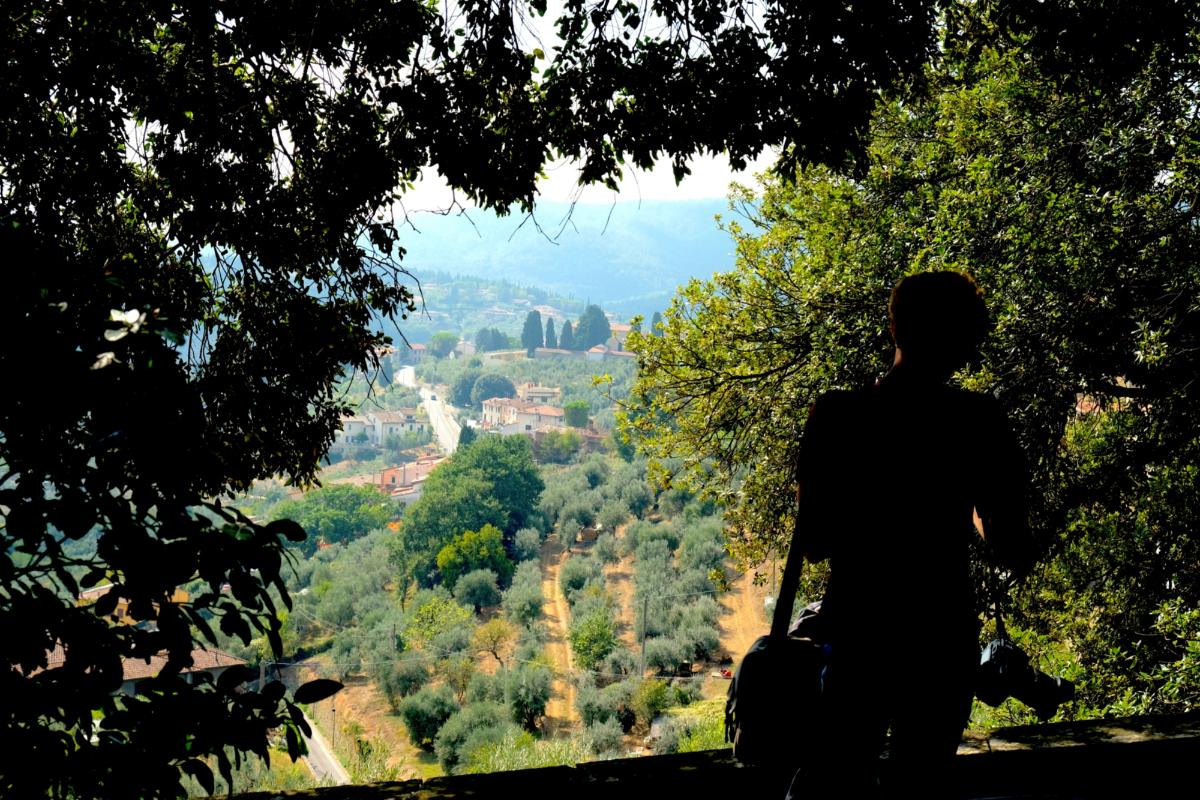 Climb the Fortress and enjoy the panorama
"La Rocca" Carmignano's mighty 10th century fortress was one of my favorite stops during our day in Carmignano, a castle fiercely fought over in the past by Florence, Pistoia and Prato. Now only remains of the fortress are left along with a medieval fortified tower called "maschio", but it offers a quiet place for a stunning panorama of the valley below and the perfect spot for a picnic on a good day. It is reachable by a pedestrian path (that starts from the church of San Michele) with beautiful views over the Montalbano hills and olive groves.