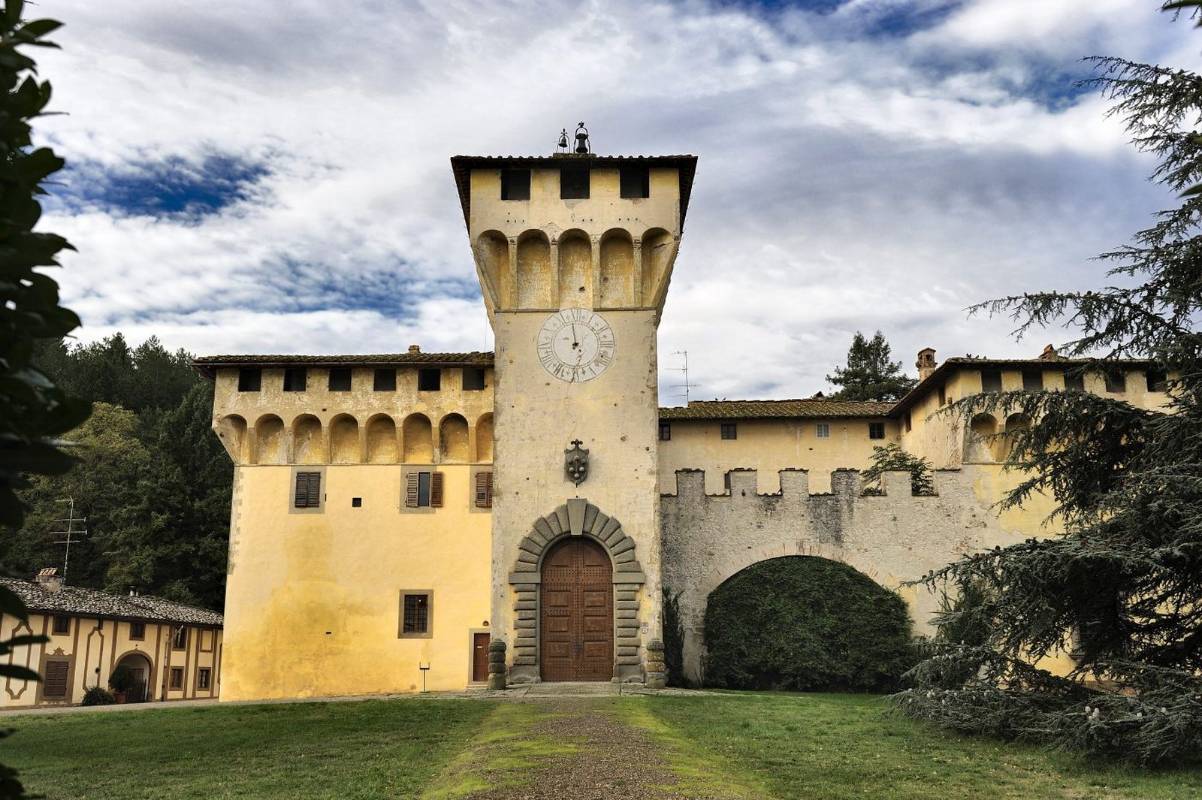 A romantic getaway in the Mugello region
Three days of couple-friendly activities and destinations
Chestnut and mushroom country, the Mugello region has gained momentum with visitors to Tuscany through some of its most famous assets: car racing on the area's Autodrome, delicious dishes like tortelli di patate and outlet shopping. But there's more to this region than meets the eye, and couples who want a romantic getaway outside Tuscany's more typical lovebird nests will find much to choose from.
Palazzuolo sul Senio: A park day with your partner
Amble over to the nature-rich Palazzuolo Sul Senio in the Alto Mugello for your first day; with its resources, you can make your day as relaxing or as adrenaline-pumping as you prefer. The sleepy town, once the large landed estate of the Ubaldini, a prominent medieval Mugello family, sits in a peculiar position, administratively part of Tuscany but inching in to the Emilia-Romagna portion of the Apennines. With much of its 13th century structure still in tact, plus the tree-lined roads and general "village" vibe, this town is a top choice for a romantic escape—particularly in warm weather when the greenery is lush and the flowers are in bloom.
Begin with a tranquil spot for a twosome's picnic: at the base of Passo della Sambuca, you'll find Prato all'Albero, a shaded spot perfect for catching a rare breeze in the summer months. If you're a sporty pair or just fancy a bit of outdoor adventuring, the spot is also a starting point for various hiking trails in the Giogo Casaglia park, which covers around 6,240 hectares. Routes are part of the S.O.F.T. (Le Sorgenti di Firenze), G.E.A. (Grande Escursioni Appenninica), the Unione Montana dei Comuni del Mugello and the R.E.T. (Rete Escursionistica Toscana) trail networks, making them manageable to navigate for less-experienced excursionists. Just want to lounge within the landscape? You'll feel right at home among beech and Douglas fir trees, hills and a range of flora-notably, there are nearly forty different species of orchids in the Giogo-Casaglia park.Those intrigued by wildlife may also spot Peregrine falcons (Falco peregrinus) and golden eagles (Aquila chrysaetos).
Escape from it all in Scarperia e San Piero
With an immediate calming effect, the charming medieval town of Scarperia is the perfect place to escape the hustle and bustle of everyday life; make like the senior locals and link arms with your loved one as you enjoy a romantic passeggiata (stroll) through its idyllic streets or surrounding countryside.

Scarperia is perhaps as peaceful as Palazzuolo sul Senio, but it's a peace that was previously balanced out by its comparatively more strategic location, with the town serving as the seat of the Vicar of Florence from the 15th century. Set along the main road that connected Florence to Bologna and Imola during the Middle Ages, Scarperia was also in an economically viable "sweet spot" initially, but later got cut off from the principal highways once the Lorraine dynasty instituted the Futa carriage road. This considerably reduced the town's artisan production and economy.

But for 21st century twosomes, this isn't a bad thing—especially if you're a newly married couple or in the early phases of building a household together. Scarperia survived on the economy of an ever-important kitchen essential—knives—and the industry is still thriving today. Perhaps not exactly what you had in mind for your partner's next Valentine's Day gift, but if you're on the hunt together for your home, this is a practical place to shop. Those really intrigued by the town's long tradition of fine knife craftsmanship can check out the dedicated museum on the subject, the Museo dei Ferri Taglienti (Museum of Cutting Irons).

Otherwise, spend the day zig-zagging through the picturesque stone stairways, the quaint side streets and the church-dotted squares, or pop over to Palazzo dei Vicari, which is something of a town icon.
San Piero a Sieve / Barberino di Mugello
Start finishing up your getaway with a stop in San Piero, a fraction of Scarperia e San Piero. This (third) tiny town invites you to breathe in some fresh air and Medici history. A local must-see is the Michelozzo-designed masterpiece, the Medici Villa di Cafaggiolo, named a World Heritage Site by UNESCO and long a meeting place for royalty and popes. Imaginative couples, particularly hospitality-oriented types, may enjoy looking at this illustrious 15th century residence as a source of inspiration for their own lives—it was the Medici family's country home, where they often welcomed guests for lavish receptions, parties, lectures and so forth, and where Lorenzo the Magnificent spent much of his cultured childhood, no doubt cultivating a precocious personality.

Visits to the villa are temporarily suspended due to restoration and security-related work currently underway, but you can stay up to date on the reopening by telephoning 055 8479396 or emailing info@marzocco-group.com

Within a short distance is another Medici villa and UNESCO World Heritage Site, the now privately-owned Castello del Trebbio. Lorenzo the Magnificent stayed here on hunting outings; with its cypress trees jutting up toward the skies, its postcard-perfect tower and its traditional Italian garden, it's set against the sort of wow-worthy, dream-like landscape that you want to experience with a loved one.
Have a long and leisurely lunch, sampling some of the local specialties: note that the Mugello is mostly famous for sheep's milk, chestnuts, mushrooms, game and other woodsy specialties, though you should make your menu choices seasonally.
After a lazy and ample meal, gather your energy and hit the road for Barberino di Mugello. If gifts are your "love language" as a couple, you could do some shopping for each other at the town's famous outlet malls, home to deeply discounted, top-tier Italian and international brands. Fancy something lower-key?
Spend the afternoon lazing lakeside at the human-made Bilancino Lake; come dinnertime, numerous restaurants in the area are ideal for romantic dining with sunset views over the water.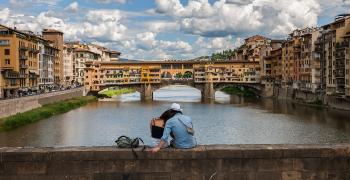 Learn more
Romantic and Wedding
Tuscany is like heaven for food, nature and art town admirers. But it's also the perfect location for couples and wedding celebrations.
continue...