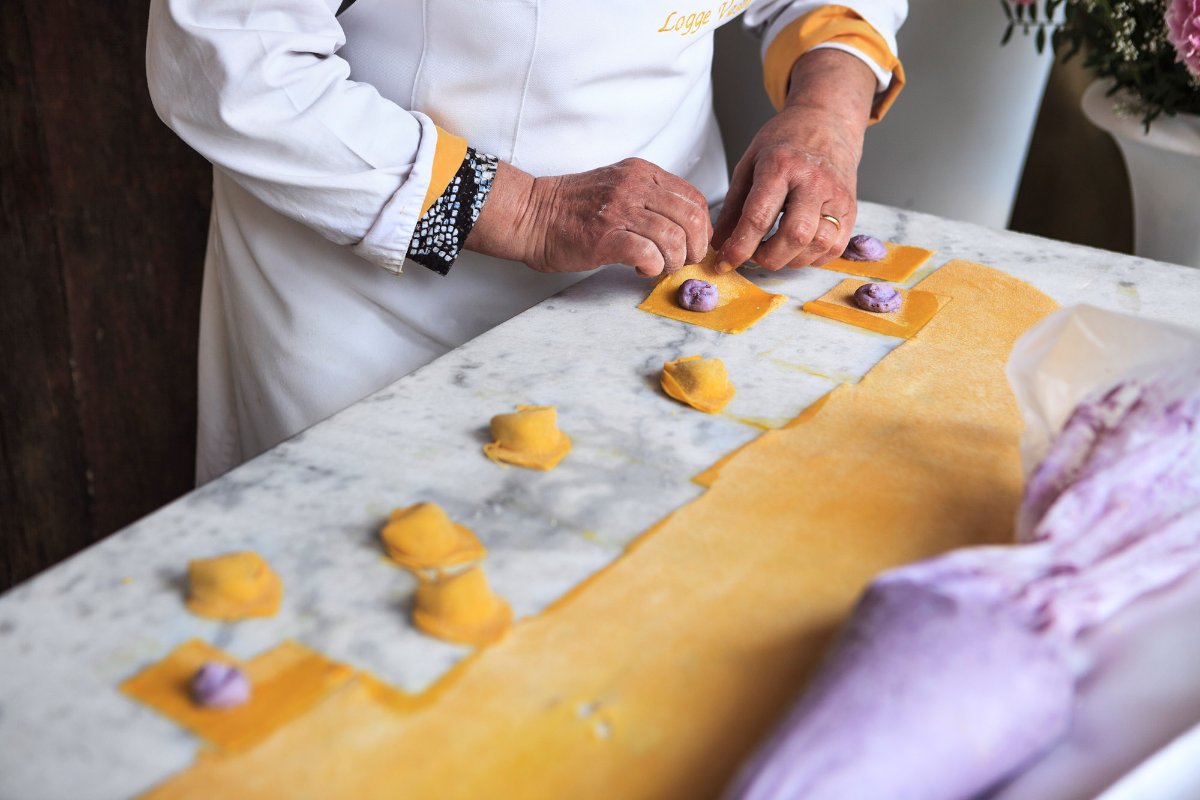 In order to be perfect a dish does not have to be complicated. A fried egg, for instance, can become "absolute" in less than three minutes. This is what Paolo Parisi showed us recently during our visit to his farm in Usigliano di Lari, near Pisa.
The most important thing is to have raw eggs. Parisi has thousands of Livornese hens: they live outdoors, freely foraging for their food. "As a result eggs are found in the most unusual places on Paolo's farm: in the trees, inside boxes and under bushes" ( Douglas Gayeton, Materie Prime) . But Paolo's eggs are also famous because he adds his goat's milk to the chickens' diet. His eggs are quite expensive, but they have an amazingly creamy texture and are used in some of the very best Italian restaurants.
The second secret to make the "absolute egg" is to cook first the egg white and then the yolk, adding plenty of parmigiano while cooking. Another important thing to consider is the temperature of the olive oil: it mustn't exceed 120°C.
Here's Parisi's recipe:
Ingredients
• One egg, • 25 g of grated
Parmigiano
cheese, • 50 ml extra virgin olive oil (about 3 tablespoons), • Salt and black pepper, • Preferably granary bread, cut into strips,
Preparation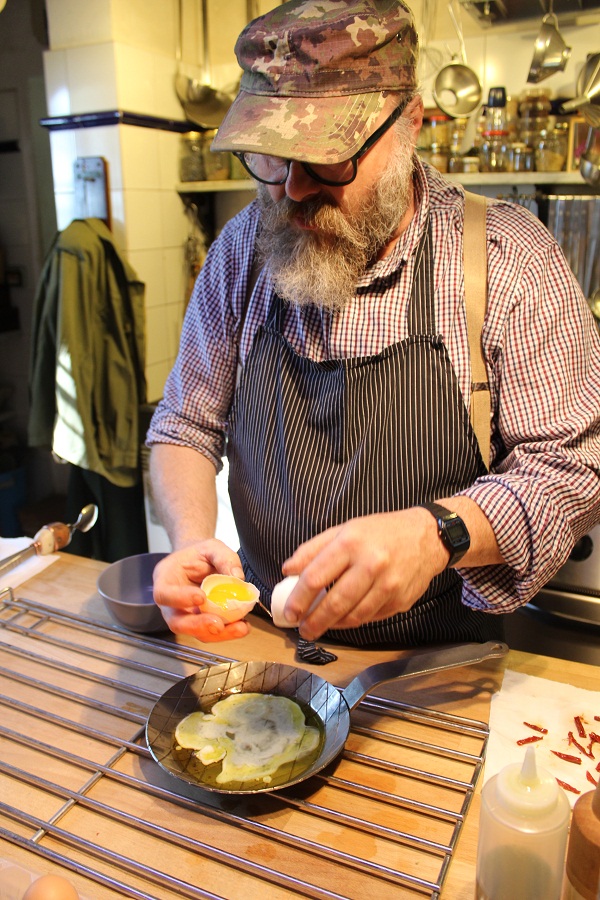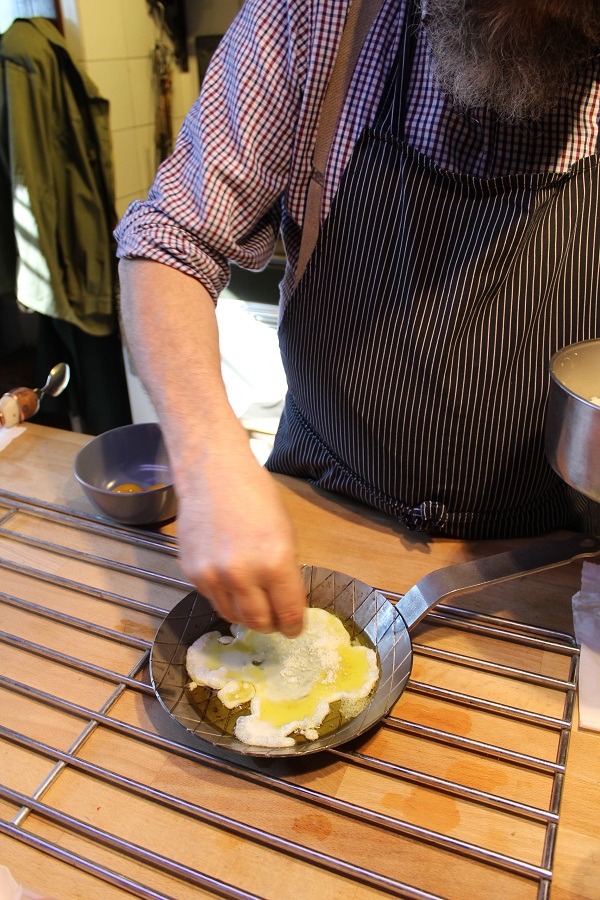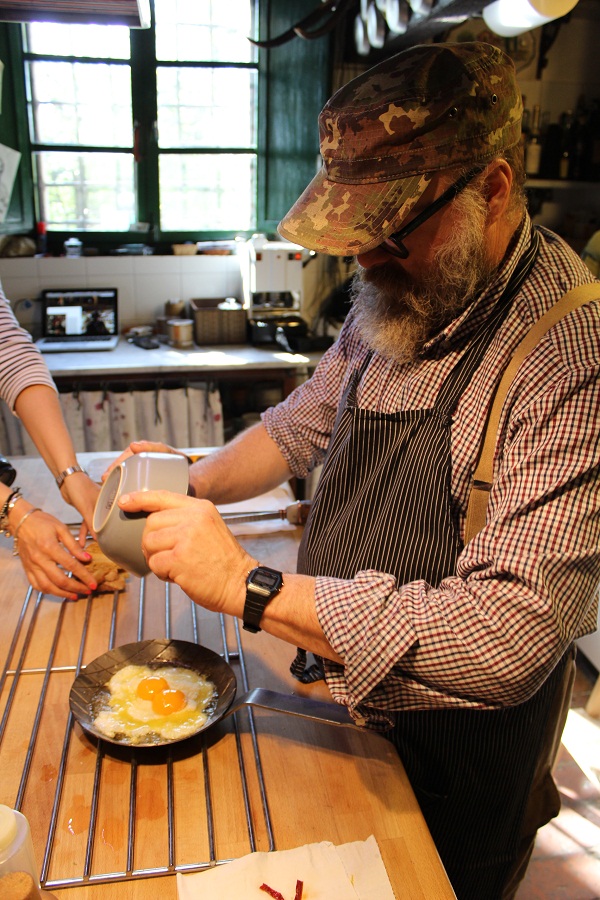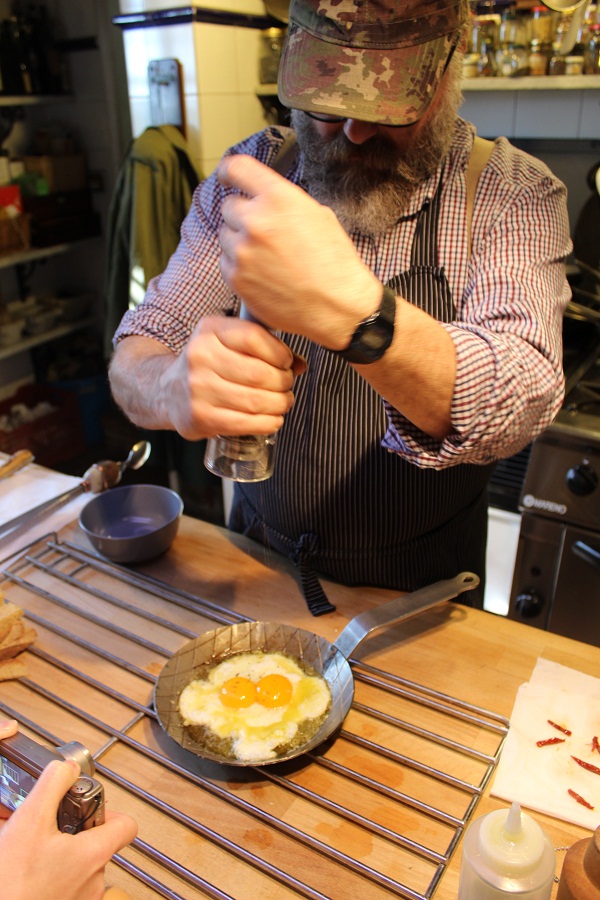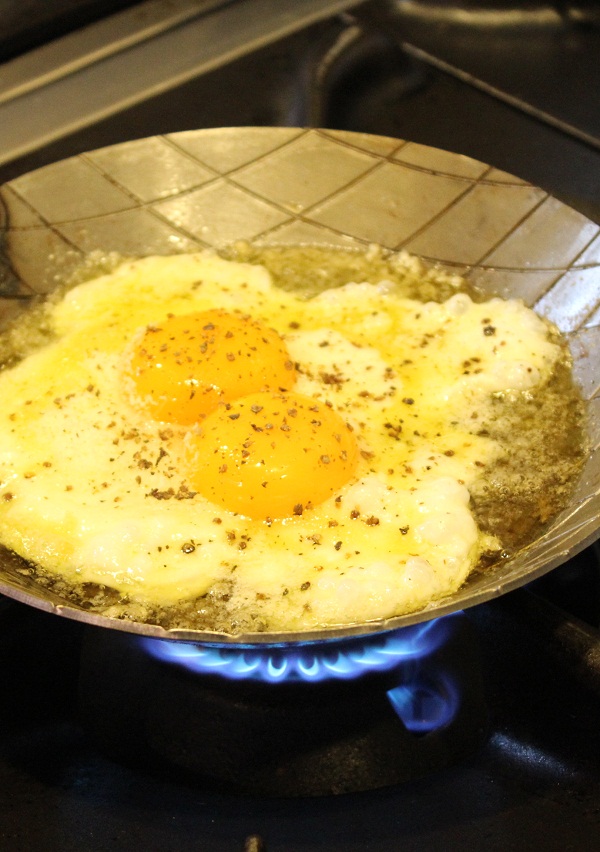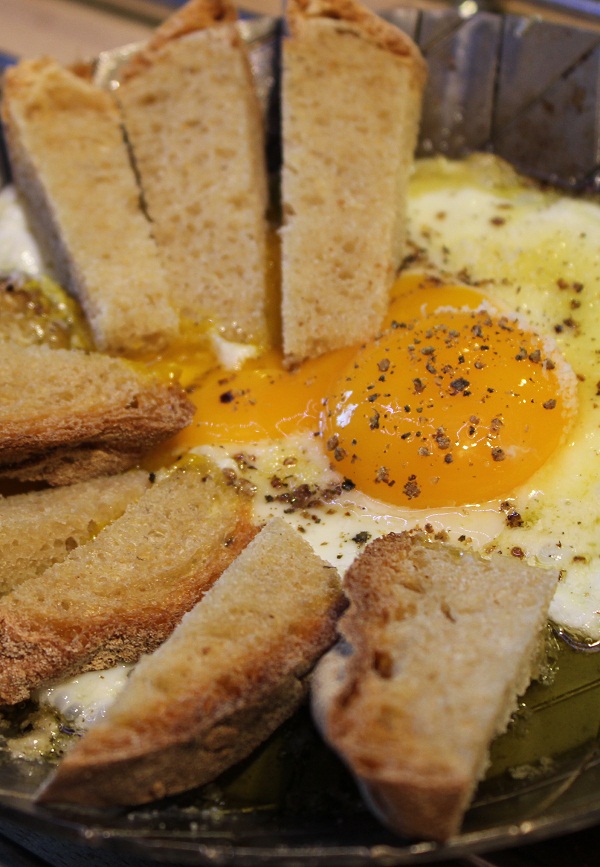 About Paolo Parisi
Paolo Parisi is an inventor. After working as a medical equipment sales representative, he decided to become a breeder, farmer and gourmet. Paolo and his family run a farm (also an agriturismo) with hens, goats, cows and Cinta Senese age-old pigs that forage freely outdoors. See also:
Pisa: The ultimate egg adventure with Paolo Parisi
You might also be interested in