Starters
Spring is back: Tuscan pecorino and pink pepper soufflé
Tuscan Pecorino is one of the most iconic food products in Tuscany. It is a soft or semi-soft cheese made from sheep's milk produced by local farms. Tuscan pecorino is white in colour, delicate in texture and boasts a wonderful, grassy aroma. Since Etruscan times, evidence has existed that Maremma was its original production area. Today, the cheese is made and matured throughout the region and parts of Umbria and Latium. Pecorino toscano's original name was "marzolino" because its production began in March and lasted until the end of the spring. Tuscan pecorino has also been a PDO (Protected Designation of Origin) cheese since 1996.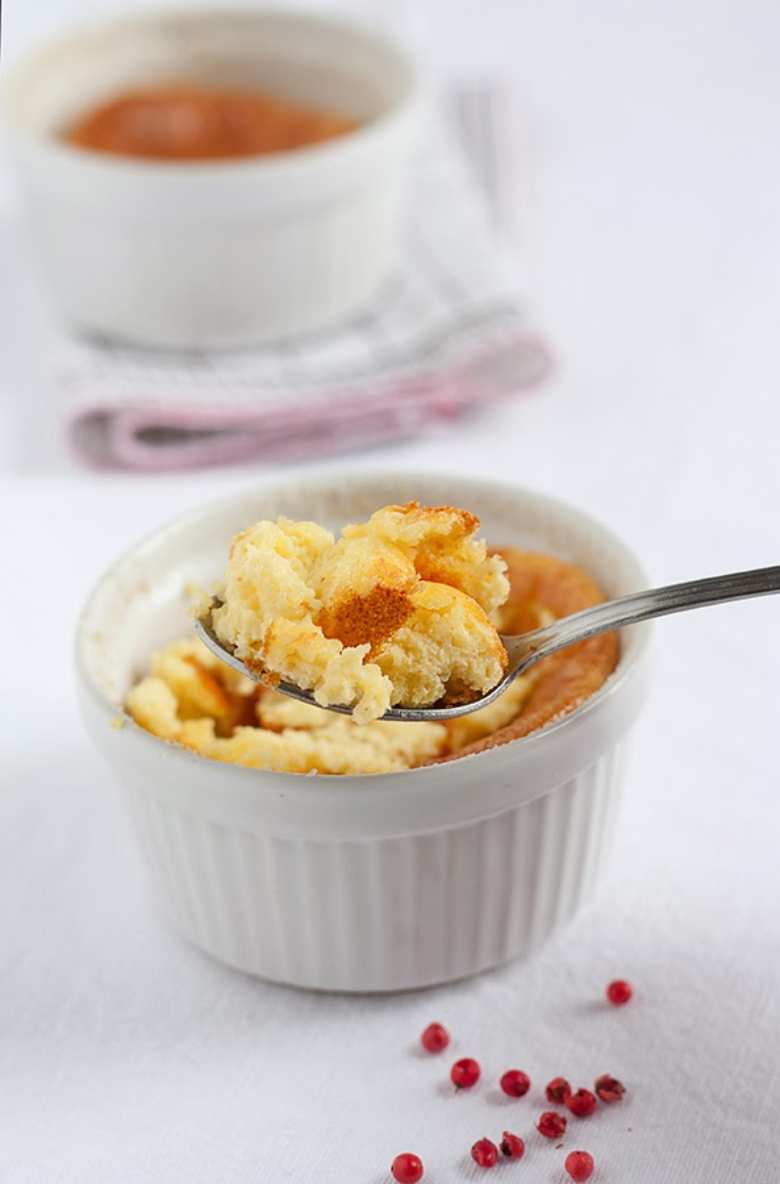 It is usually matured for no longer than 20 days, although there is also a grated variety that is matured for up to one year. These cheeses, both mature and young, go very well with fresh broad beans, bread and red wine. But pecorino cheese is also a great ingredient in your kitchen, too. Francesca shows us how to make a fanciful Tuscan pecorino soufflé.
If the word soufflé fills you with fear, this recipe will put your mind at rest. A soufflé is a soft and puffy dish, usually made ​​with eggs and cream and served in a cast-iron casserole, because, given that it's very soft, it's better if you don't turn it out and eat it right away.
I used 6 circular molds measuring 8 cm in diameter.
4 egg yolks
2 egg whites
200 ml whipping cream
200 g mature Tuscan pecorino cheese, finely chopped
1 teaspoon pink pepper
salt
Preheat the oven to 180°C. Whip the egg whites. In another container, lightly whip the cream for approximately 1 minute.
In a bowl, beat the egg yolks with a pinch of salt and the pink peppercorns, lightly crushed in a mortar.
Add the grated cheese and cream, whisking with an electric mixer at low speed.
Finally, add the egg whites to the mixture, stirring with a spatula, until well mixed.
Grease 6 molds with butter and sprinkle them with some breadcrumbs, shaking off the excess.
Fill the molds with the mixture.
Bake in a double boiler for 25-30 minutes. If the surface of the soufflé darkens too much, cover with aluminium foil.
Remove from the oven and double boiler.
You might also be interested in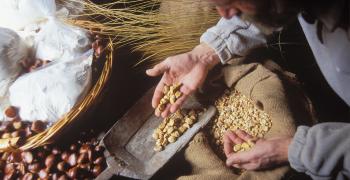 Learn more
Food and Wine
Olive oil, wine, truffle and other culinary delights make up the excellence of Tuscan gastronomy.
continue...