Desserts
Schiacciata di Pasqua (Tuscan easter cake)
Schiacciata di Pasqua is a Tuscan sweet bread flavored with anise seeds and orange. The dish was typical in rural areas in the 19th century and was a way of using up the leftover springtime eggs. The name schiacciata comes from the Italian word schiacciare, or break in English, a reference to needing to break the eggs to make the bread. You'll need a lot of patience for this dish: the dough needs to rise five times for many hours. If you want to try your hand at this delicious Easter dish, try Serena Angelini's version, inspired by Pellegrino Artusi's recipe.
12 eggs
1.8 kg flour
600 g sugar
200 g extra virgin olive oil
70 gr butter
30 gr yeast
20 gr anise seeds
1.5 dl Vin Santo
.5 dl Marsala
1 egg yolk
1 dl orange juice or orange flower water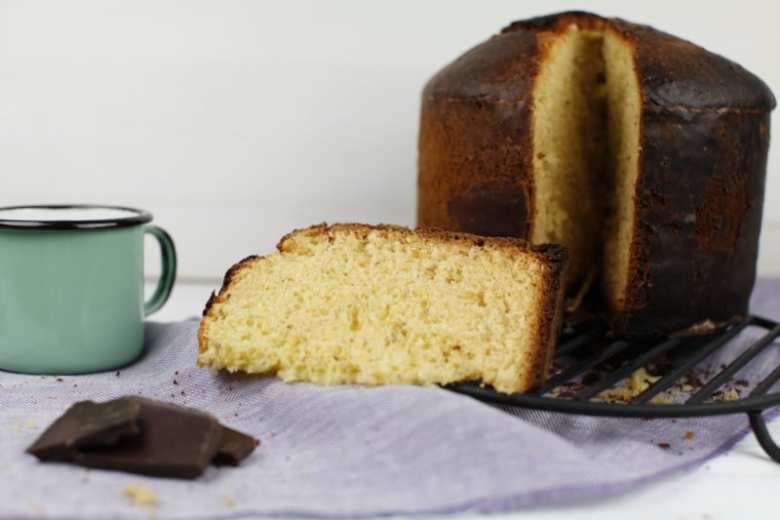 Mix the Vin Santo and Marsala in a bowl, add the anise seeds and leave to soak for a whole day.
Dissolve the yeast in 1 \ 2 cup of water and add 4 or 5 tablespoons of flour. The consistency should be similar to bread dough. Put the dough in a bowl, sprinkle the surface with flour and seal tightly with plastic wrap.
First rising (1 hour) - Wrap the bowl in a warm cloth and allow the dough to rise until it has doubled in volume (depending on the room's temperature, it could take an hour).
Second rising (2 1/2 hours) - Add 1 egg, 1 tablespoon olive oil, 1 tablespoon sugar, 1 tablespoon of wine and the flour to the dough (again, the consistency should be similar to bread dough). Sprinkle the surface of the dough with flour and leave it to rise until it has doubled in volume.

Third rising (4 - 5 hours) - Add 3 eggs, 3 tablespoons oil, 3 tablespoons of sugar, 3 tablespoons of wine and the flour. Let it rest until the dough has tripled in volume.

Fourth rising (8 hours) – Add 5 eggs, 5 tablespoons sugar, 5 tablespoons oil, 5 tablespoons of wine and the flour (the consistency should still be similar to bread dough). Let it rise again until has doubled in volume.

Fifth rising (8 hours) - Finally, add the remaining 3 eggs, all the other ingredients, including the melted butter, and, if the dough becomes too soft, a little extra flour. Divide the dough into 3 equal moulds. Cover the moulds with a cloth and leave them to rise overnight.

Preheat the oven to 180°. When the cakes have risen, brush them with orange juice and then egg yolk.
Bake for about 1 hour
If the schiacciata has too much surface colour, cover it with a sheet of aluminum and continue cooking.
You might also be interested in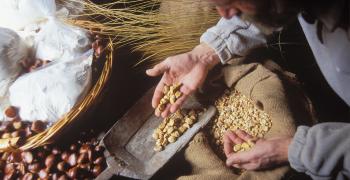 Learn more
Food and Wine
Olive oil, wine, truffle and other culinary delights make up the excellence of Tuscan gastronomy.
continue...